I've had the privilege to sample some e-liquid from HighbrowVapor.com and a certain flavor they sent me, I just had to share my experiences with you. This flavor I'm talking of is Heavenly Macaroon. Now before I go off into the review, let me just tell you a bit about Highbrow Vapor, at least from what I've gathered so far. All the way from their website theme, the delicate and themed packaging to the amazing dessert type juice line-up, they've set their sites on an old like ancient type theme. On the front of the HighbrowVapor website is a big image of a dated scroll letter, then the bottle labels carry on the theme with an off white color displaying the name of the juice, the nicotine level, the size of the bottle and warning label followed by the old picture of some man. What I'm getting at here is they've really taken the time to make everything very interesting and eye appealing and that means something in my book.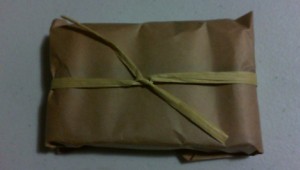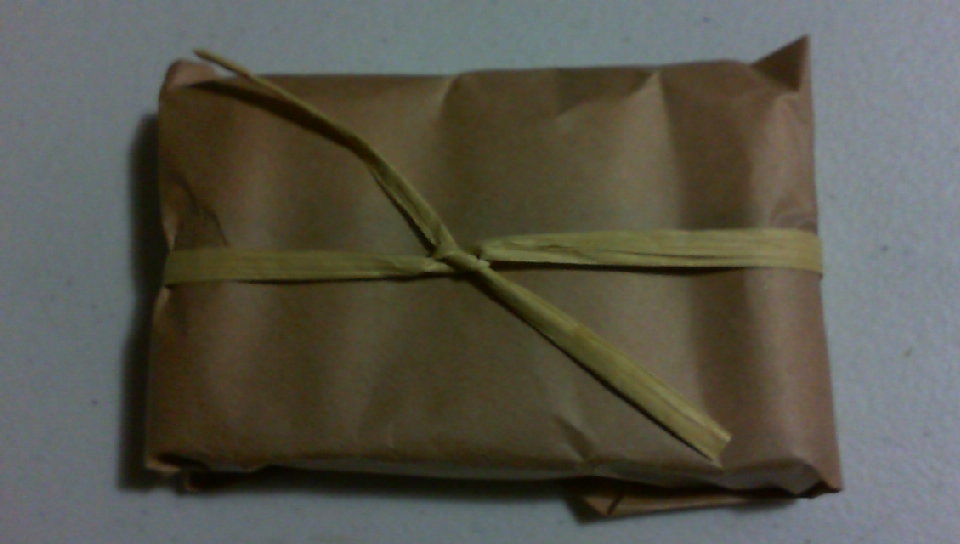 The packaging that arrived also went with their whole theme they have going on. If you've read any of my past reviews, you'll know that as always I pay close attention to detail in packaging. A vendor that takes the time to prepare their juice, packaging and other supplies is a vendor I feel more comfortable with.  As you can see to the side, I've taken a picture of the packaging before I opened it up. The juice was wrapped in a brown paper, then neatly tied.
Heavenly Macaroon e-liquid is said to be a combination of coconut, chocolate and almond. Upon my first taste of Heavenly Macaroon, I immediately noticed the almond part of the juice, while the coconut wasn't so strong. The chocolate is the flavor that I didn't taste and I'm thinking maybe it's an undertone flavor of the juice, just to give it the right taste. Though I'm not big on dessert type flavors, I'm glad I put this liquid to the test and gave it a taste. Heavenly Macaroon has a very distinct and enjoyable flavor that I've had the pleasure to vape. The Heavenly Macaroon e-liquid was very smooth and to be honest, a little too smooth. It has no throat hit, but I really doubt I would like a throat hit on a flavor like this. The juice seems to be well mixed, however I'm personally not big on dark-colored juices. Some people don't mind it, but I'm one of those people who like clear liquids. I'm not certain on the PG / VG mix, but the e-liquid produces a decent amount of vapor, which is a good thing.
Being that I'm not into dessert type e-liquids, I was very surprised that I've enjoyed this e-liquid as much as I have. This gives me the idea that I need to start opening up my eyes to some great tasting dessert flavors and for that, HighbrowVapor.com is definitely on my radar. If you like a nice, smooth candy/dessert type flavor, I highly suggest giving Heavenly Macaroon from HighbrowVapor.com a try.
Bryan, a special thanks to you all at HighbrowVapor.com for sending the samples of e-liquid. I'm loving this Heavenly Macaroon!