This day, 5/10 was initially set to be Vapers Appreciation Day, but it looks as though it became the day vapers declared war.  The fact that the FDA chose to publish their regulations today was a slap in the face of the millions of people who switched from combustible to these products.  Just 24 hours ago, a coalition of major advocacy groups were announced across social media, declaring that they will be standing shoulder to shoulder on behalf of the consumers who will be affected by this onerous overreach of power. (Full article).
This morning, we awoke to the news that Nicopure Labs LLC., was filing suit against the federal government, making claims that the FDA was an overreach of power and hoping that the courts would be helpful in resolving the situation.  As the morning was closing out, a great friend, fellow vapor, and political ally, Delegate Larry W. Faircloth (State Representative, WV) posted the following: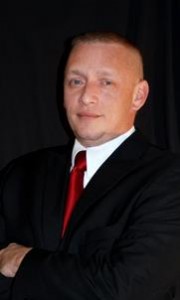 I was hesitant to start a war, but after spending a half an hour on the phone with Danielle Grote of the FDA who is in charge of handling other politicians, she made it perfectly clear to me.  In fact, she challenged me to go against the FDA.  Big Mistake!  I cited them for unconstitutional overreach, unconstitutional attacks on a persons 4th amendment rights, attacks on the state's 10th amendment rights, their collusion to use enforcement by using the Health and Human Resources division (which oversees every state, and every state health department), and the fact they were going to use them for macro enforcement all the way down to a county level in each state…

SHE NEVER DENIED ANY OF IT, MY FRIENDS…..NOT ONE CHARGE.

She only cited that she doubted I could do much more than leave a 'public comment in the public comment section' which they delete each day. My response to her was…."you have no idea what you just started. If you want a war, you have one…I oppose this, and I oppose your FDA.  If you doubt my abilities…I am sure there are few Governors who will be happy to enlighten you quickly, do you need their numbers?"

So my Friends….Here is my PUBLIC STAND of where THIS elected official is standing…and I can assure you, if you stand behind me on this…it will NOT fall on deaf ears. You have my commitment now to fight…unite…and conquer!
For obvious reasons, it is not often that we here at Guide To Vaping share petitions as the majority of them have little value in the political realm.
The link I am going to give to you, below, will be instrumental in the fight going forward.  It will be put in front of Governors, Senators, Congressional members and we need your mark on the paper.
Not just your signature, but the signatures of your family and friends as this is not just a vapers issue, it is an issue that can and will affect the lives of every American from this day forward.