Innokin, a well-known name in the vaping industry that has prided itself for many years on providing a high quality vaping experience to newer vapers.  While other developers were pushing the boundaries of high wattage monster devices, this company has been one of the few who have continually pushed out products aimed directly at the new comers.  The iTaste Hunter Starter kit is following in the companies footsteps while adding a few extra twists along the way to make it one of the most durable vaping devices to hit the market to date.
Hunter or Prey?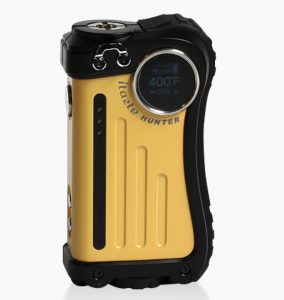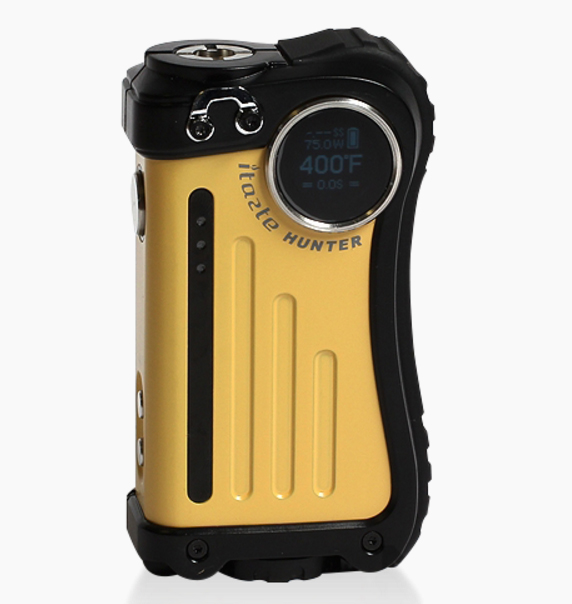 One of the few mods released by Innokin that doesn't contain an internal power supply, the Innokin iTaste Hunter runs on a single 18650 battery (sold separately) and has a maximum output of 75 watts.  Rugged, inspired by the school of hard knocks, and designed to be taken out into the backwoods for what ever abuse you can throw at it, the Hunter was created to live up to its name.  Looking more like a short-range radio than a vaping device from a distance, this mid-sized mod would be something you would buy just for fun.  Measuring in at 96mm by 64mm by 25mm (without tank) and available in 6 different colors, there is a Hunter to suite almost every taste.
Taking advantage of the powerful, dynamic AETHON chipset found in the Innokin Coolfire 4 series, it offers temperature control settings for Stainless Steel, Titanium and Nickel wires and can be used with any tank system featuring a 510 connection point.  Firing coils between 300 and 615°F (150 and 300° C) gives vapers a wide range to find their sweet spot.  Other features built into the Hunter are the circular display screen, locking ring for a carrying loop, and a secure threaded battery housing.
Under the surface the chip-set is designed for precision temperature selection, balanced coil heating , dry hit prevention and has the ability to keep itself cooler under fire.  It's a sub-ohm vapers all day carry along that has the power to do what they need and is also perfect for low volume vapers as this will give them extensive battery life and the options for precission control.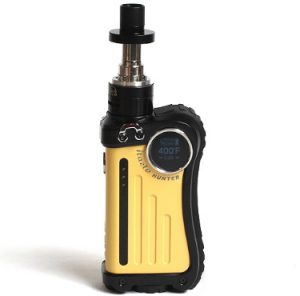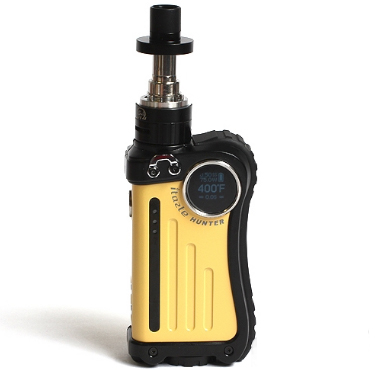 The tank provided is the 5th generation of the extremely popular iSub tank family. The iSub V — or Vortex.  The Vortex is crafted from Stainless Steel and Pyrex glass, designed to create vapor and flavor for even the most brutal sub-ohmers on the planet.  The top fill design will allow vapers to top up the 3ml tank quickly and easily without the headache of disassembling the entire thing.  Shipped with 2 0.5Ω 304 Stainless Steel coil systems, the user will be able to fine tune their vaping experience in wattage or temperature control mode, figuring out whether it's a cool, flavorful vape they are looking for or massive clouds.
To further enhance the fine tuning experience, the tank has large adjustable airflow ports in the base and they are the differenece between a tight mouth to lung draw and a heavy lung hit.
BUY IT HERE