In the world of beginner devices, you're now able to receive a just-as-satisfying experience that the advanced vapers have had access to, with the iTaste SD20 DNA Kit by Innokin Technology.  This compact device may not offer serious wattage, but it definitely offers serious consistency from the Evolv DNA Chipset that rests inside of it.  Let me tell you all about it in this Innokin iTaste SD20 DNA Kit Review.
Appearance
From the first view of the iTaste SD20, you immediately notice that it offers a simplistic design.  Many manufacturers have taken to the simplicity of mod offerings, and Innokin Technology just happens to be one of those manufacturers.  Just look at their past products, such as the Cool Fire IV Plus Mod — simple, but performs great.
To get you more familiar with this device, let's go over its appearance thoroughly, being there isn't a lot to talk about.  The first thing you'll notice with the SD20 Mod is its skull doors/panels on each side.  These doors (as they're being referred to) are merely appearance enhancement parts, and do not allow you to access anything.  They're held on by magnets and can be switched out to "flat doors" where there is no design.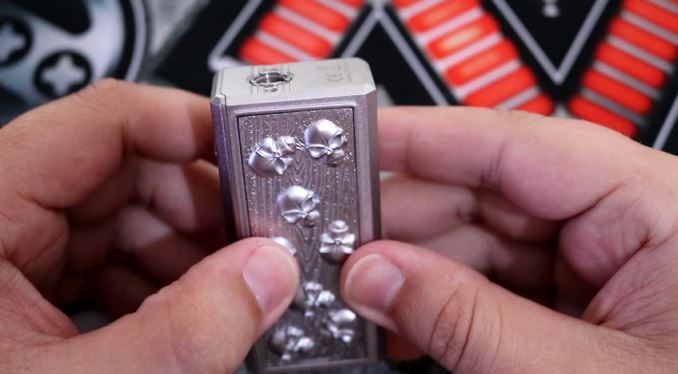 The top of the SD20 has a 510 connection, which has stainless steel thread points, while the pin is gold-plated brass and is spring-loaded.  Moving down the device, there is a fire button that rests on its control side, an LED light around the button to indicate when activated, and just below that is a small OLED screen that will display wattage, voltage, atomizer resistance, battery life, and its sleep mode.  Just below the screen is its two adjustment buttons that allows you to perform its actions and adjust its wattage.  I personally don't like how Innokin designs their devices — for an example, these adjustment buttons are way too small for the size of this device.  Hell, I get larger and better buttons on my COV Mini Volt and Artery Nugget, which are devices that are significantly smaller.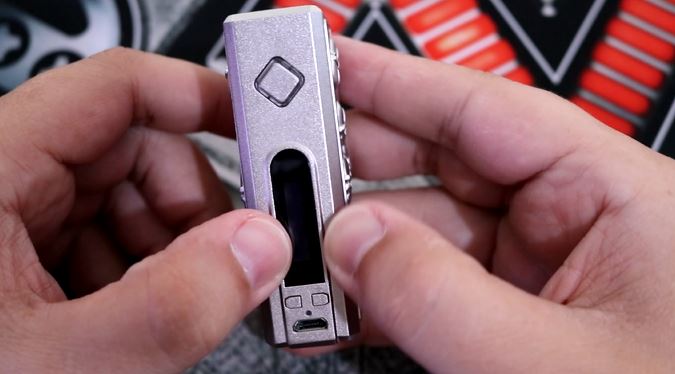 To continue, just below the small adjustment buttons is where the micro-USB port sits, while a small hole with an LED inside rests above it to indicate the charging status when the USB is plugged in.  As for the tank that comes with this kit, the Prism T22, there isn't anything negative to say about its appearance.  It's silver, being that it's constructed of stainless steel, it has a stainless steel drip tip on the top, which looks odd due to it being rather skinny, and there's a clear view of your e-liquid as windows have been cut out of the body of the tank.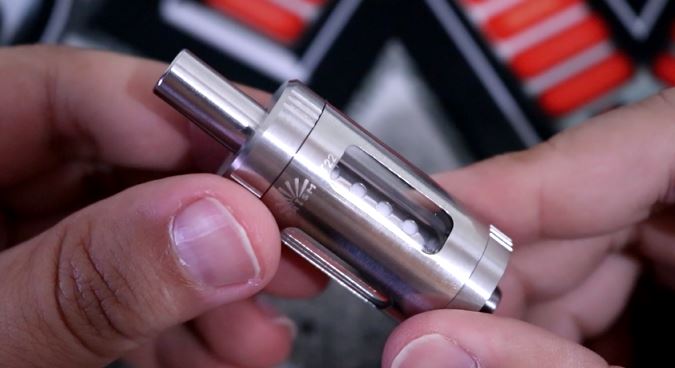 Features
As for its features, there isn't a whole lot of that either.  However, you must understand that this device was made to be super simple, and was made to perform well, even if it's at lower wattages.  The first thing you must know about this device is that it's equipped with an Evolv DNA Chipset.  And, for those of you that don't know about DNA chips from Evolv, they're classified as one of the best performing chips on the market — and I can attest to that.  This DNA 20 chipset allows you to range from 5 to 20 watts, it offers a range from 2 to 6.3 volts, lets you fire from 0.5Ω to 3.0Ω in resistance, has a lock/unlock feature, and it's power regulated with a digital switch-mode DC-DC converter.  Another thing to note about the iTaste SD20 Mod is that it comes packed with a built-in 2000mAh battery, which has a 1 Amp maximum charge rate.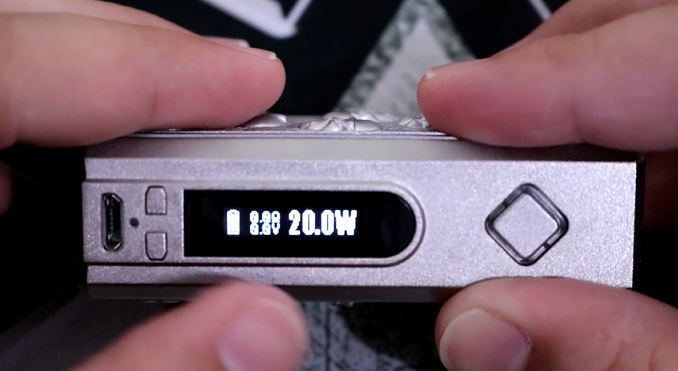 And, that about wraps it up as far as its features go for the SD20.  As I said, there isn't a whole lot to this device, as it was designed to be a simple vape mod for those beginner vapers out there.  But at the same time, those beginner vapers are getting the ability to use one of the best chips on the market.  Definitely something to take into account when considering a first mod.
The Prism T22 Tank that comes with this kit has a few features, such as its 22mm diameter, its 4.5mL e-liquid capacity, its threaded top fill system, its Pyrex glass tank, and stainless steel construction, which makes for one solid tank to use.  Another thing to note is what Innokin is calling "Prism Technology".  This Prism Technology is basically a full chamber wicking and coil structure, which means it extends the length of the tank.  This coil is 1.5Ω, has plenty of wicking holes, and offers a no spill coil swap system.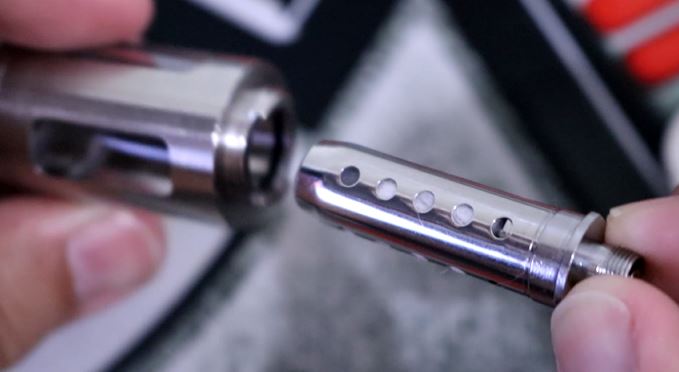 Performance
The performance is where I think this device really shines.  Obviously, since it only offers up to 20 watts, it isn't going to be a wattage beast, but how it performs due to the consistency that the DNA 20 chip offers, is definitely something to talk about with the SD20.  It's truly a nice, continuous, and a consistent hit, which is what so many love about DNA chips.  However, it only going up to 20 watts means you won't experience too much of that consistency, because it's harder to notice with a low wattage — at least from my personal experience.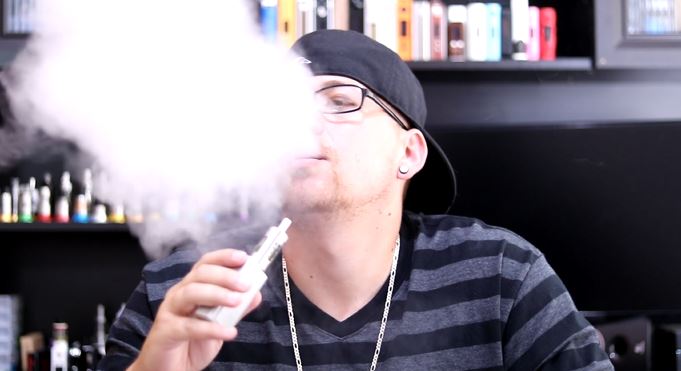 As for the Prism T22 Tank, I don't have much to say good about it.  It honestly didn't perform as I was expecting.  You would think that with a coil that has so many wicking holes that dry hits wouldn't be a problem, but even after priming this coil, dropping e-liquid into each hole and letting it soak, then taking a hit at 15 watts, then 20, I wouldn't have a single issue.  Man are we wrong… I got one hellacious burnt throat from the coil, so I backed it down to 15 watts and no more dry hit.  However, I felt that at 15 watts, it just wasn't enough, and some of that issue is that there wasn't enough airflow and the drip tip didn't have a wide enough bore.  That said, as you can see in the video attached to this review post, I switched to a different tank, where I received a better experience.  My professional opinion is that the coil isn't so much of the issue, it's that there isn't enough airflow being swooped across those coils.