There are many CBD vape eliquid brands popping up everywhere, and there's one brand that is leading the march forward in a category that was just made federally legal throughout the United States due to the 2018 Farm Bill, and that is JustCBD. As long as there is 0.3% THC or less in the CBD product, you are free to use and enjoy the powerful benefits of CBD in any way. There are several products that contain CBD, but CBD Vape Eliquid is proving to be one of the most favored methods of medicating. In this article, we not only want to tell you about CBD vape eliquid, but we also want to tell you about JustCBD and what they have to offer.
About JustCBD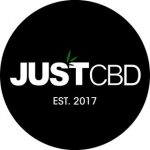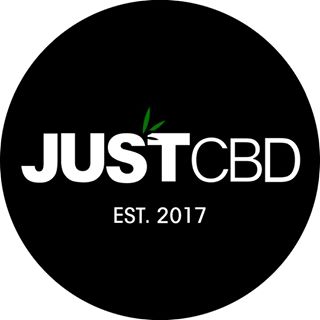 Established in 2017, JustCBD was here before the big CBD boom hit the US, and as it stands today, it's one of the largest CBD brands in the world. The company has received glowing reviews both online and off. It takes up the shelf space of hundreds of CBD shops scattered throughout the states, and you'll also find it being carried by most distributors as well. What's so special about this brand is that its entire existence is revolved around providing everything that has to do with Cannabidiol, including gummies tinctures, doobies, dried fruit, vape oil, vape cartridges, CBD for pets, honey sticks, terpenes, pain cream, bath bombs, and even isolate. It's truly a wonderland of CBD. Don't believe? JustCBD has been featured on the Daily Caller, The Stoner Mom, Mashable, Ministry of Hemp, Leafly, Daily Beast, and even High Times.
CBD Vape Eliquid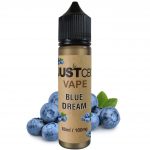 JustCBD is home to some of the best and most delicious CBD Vape Eliquids on the market. Also referred to as CBD Vape Oil, this extraordinary product contains all the essential benefits of CBD, but in a line of flavors that have been manufactured specifically for vaping devices. Unlike your ordinary eliquid, CBD Vape Eliquid does not contain any nicotine. Its ingredients consist of CBD Isolate, USP Grade Propylene Glycol, USP Grade Vegetable Glycerin, and delicious flavorings that are sure to entice your taste buds. These liquids are also third-party test from an independent lab for purity and potency, so you can assure you're getting a product that is of quality.
JustCBD CBD Vape Eliquid Flavors
There are four flavors to choose from within the JustCBD CBD Vape Eliquid line, and there are also four different strengths to choose from to meet your preference. Whether you're someone that's looking for a twist of fruit or the savory taste of dessert snacks, this line from JustCBD has you covered!
Flavors:
Pineapple Express
Blue Dream
OG
Girl Scout Cookies
Strengths:
100 mg – $20

250 mg – $30

500 mg – $50

1000 mg – $70
JustCBD has some of the best CBD eliquid pricing on the market. Each bottle contains your preferred flavor, in your preferred strength, and it's a 60ML bottle, giving you tons of flavor, just the right amount of CBD, and plenty of time vaping. Simply find your most preferred e-cigarette vaping device, load up JustCBD CBD Vape Eliquid into your cartridge or tank, and enjoy the natural benefits of Cannabidiol.