With so many RDA's currently on the market, we were excited when we finally got our hands on the Little Boy RDA.  There has been a lot of talk about this RDA and many that said it's a solid RDA for producing big vapor.  With that said, today we're going to review the Little Boy RDA clone.
(This RDA was sent by EverBuying.net for review.)
Appearance
The Little Boy clone is a very nice, well-built clone.  It stands a little taller than a lot of drippers out there, but it comes with a nice widebore chuff cap.  In addition to the chuff cap, there is a top section that unscrews to allow for another option of dripping if desired.  On the top of the Little Boy there is "Masterpiece Custom Vapes" engraved on top.  On the side there is a little man wearing a gas mask, the serial number, and the lettering "Little Boy" engraved.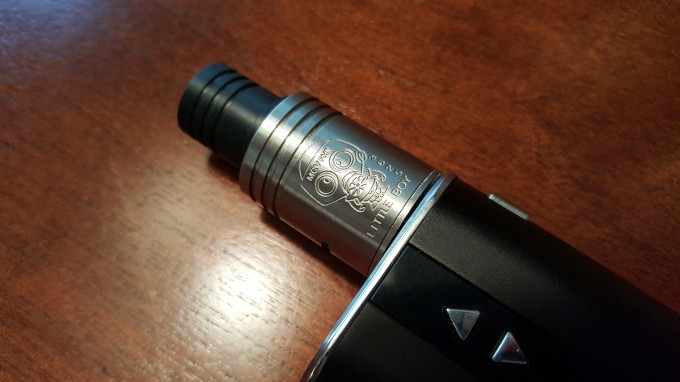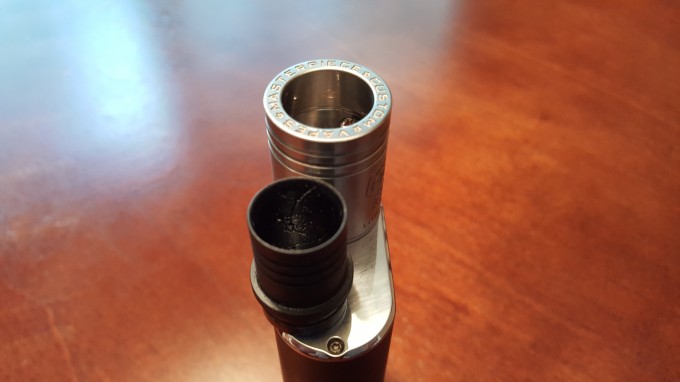 Features
The Little boy has two different air flow configurations for both single and dual coil build.  The airflow is adjustable to dial in that specific vape that you're looking for.  It has a three post design like most drippers, and the two negative posts are milled into the deck.  It also has phillips head screws to trap the wires, which I prefer.  There is a nice deep drip well to catch any excess liquid and also has a copper 510 pin to reduce voltage drop.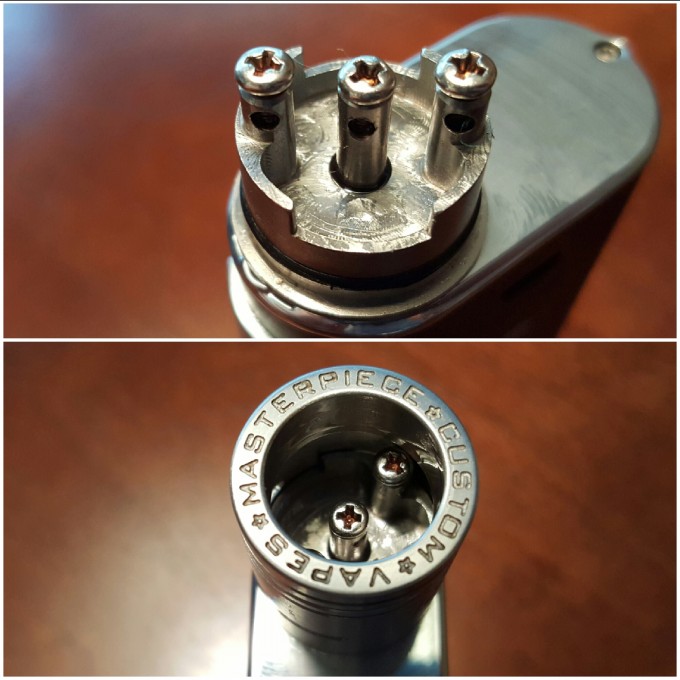 Performance
The Little Boy RDA performed just how I expected it to perform.  It produced great vapor, but where I was impressed was that the Little Boy had great flavor as well.  I didn't think that with the large chamber there would be great flavor produced, but I couldn't have been more wrong.  The Little Boy exceeded my expectations in the flavor area and that's to say the least.  The vape off the Little Boy with 24g Kanthal was a nice, warm vape…  and not hot like a few of the other drippers that I have used.