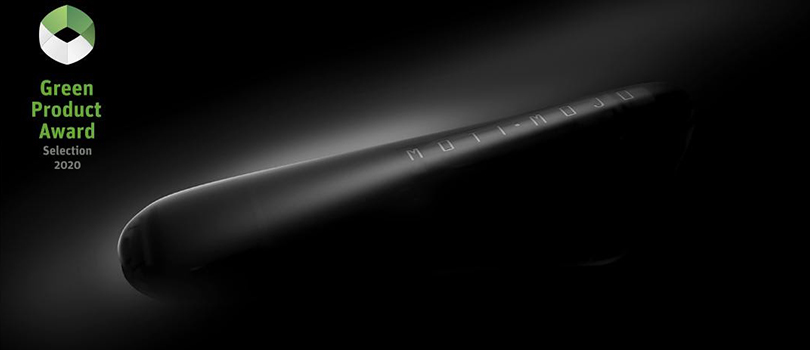 MOTI's Two E-cig Won the Award Competing with 1000 Entries from Six Continents
Las Vegas, USA, April, 2020 – The Green Product Award, initiated by German companies, is an award for green creative products. Held regularly in Germany every year, the theme of the 2020 Green Product Award and Green Concept Award is "Future Village" whose international jury comprises 200 experts and designers including the managing director of the IKEA Foundation.
The German Green Product Award Organizing Committee announced the results of the 2020 Green Product Award and Green Concept Award recently, were just after two rounds of judging, two independently developed new E-cig product of MOTI won the official recommendations of the German Green Product Award after competing with over one thousand entries from six continents. It is for the first and the only time since this product category won this award showcasing the original intention of the original vape to actively promote people's lifestyle changes.
A bomb type e-cig and a disposable e-cig, newly developed by MOTI, have been officially recommended at the same time. Highlighting the design of the two products, the person in charge of the MOTI design team said, "These two products have made great breakthroughs in appearance. The shape design challenges highly difficult irregular surface modeling. The product design incorporates streamlined curve elements and applies the principle of the airflow system to the product structure, giving users a different experience. It is fully optimized in terms of taste, suction resistance, oil leakage, and condensation. These two products are e-cigs with excellent comfort".
The MOTI design team is a well-versed, experienced, and a truly dynamic team consisting of senior designers from various fields such as well-known luxury goods, automobiles, mobile phones, etc. The previous works of the team members have won the world's four major design awards – IDEA Design Award, iF Design Award, Red Dot Design Award, Good Design Award.
MOTI will, as always, adhere to the design ideal of "green environmental protection, quality relief", while highlighting the unique design of the product, more will consider green environmental protection design and material use, and create more high-quality vape products with users. MOTI intends to actively undertake corporate social responsibility aiming at "meeting the needs of users for a better quality of life". Besides, it also intends to actively promote the sustainable development of the electronic cigarette industry, pay attention to environmental protection and social development, and create a more intelligent and safe product for a healthy society.
About Moti:  Established in 2013 and headquartered in Las Vegas, Moti is considered the "Grandfather" of pod systems in the Chinese market. Moti positions itself as a pivotal and revolutionary e-cigarette brand, leading the industry by setting the tone with the latest technology and groundbreaking creativity.
If you have any queries regarding Moti products, please feel free to contact Moti's Media Manager.