For those of you making your way to this article, there's a fair chance that you're familiar with the Naked 100 brand. In fact, at some point, you've had to run across this brand since they're plastered on nearly every online vape store, and your local brick and mortar shops often carry the brand as well. The truth is, if you haven't experience Naked 100 or if your local shops aren't carrying the brand, you and they are doing yourselves a disservice. Naked 100 is an outstanding e-liquid brand, award-winning, and out of all brands, they've had the longest and most successful run — the brand and their flavors are still the most popular today. Just when the CBD Oil boom came rushing in, Naked 100 was right there to deliver its extraordinary flavors in a CBD e-liquid form, resulting in Naked 100 CBD.
With immediate success from the Naked 100 CBD E-Liquid, the brand continued with the momentum and has now released the Naked 100 CBD Tinctures. For now, the Naked 100 CBD Oil Tinctures are available in three flavors to choose from, including Hawaiian POG, Really Berry, and Unflavored. Both Hawaiian POG and Really Berry may seem familiar because it's the same flavors that made waves throughout the vaping industry in its  Naked 100 E-Liquid line. The two flavors kick off the new line of Naked 100 CBD Tinctures, along with a Naked 100 Unflavored Tincture. Each flavor and unflavored option come in a 60ML bottle, which is much larger than the standard CBD Tincture Oil 15ML and 30ML bottles that often house other CBD oils on the market. The Naked 100 CBD Tinctures are full spectrum CBD products and are available in 600MG and 1200MG strengths, allowing you to receive 10MG per milliliter or 20MG per milliliter.
Naked 100 CBD Tinctures Preview
Naked 100 CBD Hawaiian POG Tincture Oil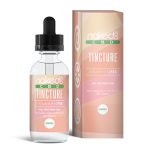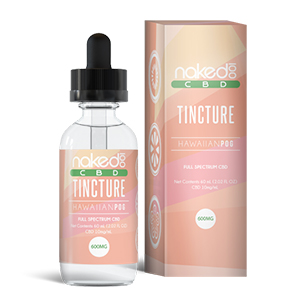 For years the Hawaiian POG name has been talked about, with the majority of people praising the complex and very unique flavor for its incredible taste. The Hawaiian POG Tincture by Naked 100 CBD delivers an extraordinary taste now in a tincture form as well, boasting a tropic mix of flavors that is out-right satisfying. The trio consists of passion fruit, orange, and guava that come together as one to create one of the best-tasting tincture flavors while also enjoying the fascinating benefits of a full spectrum CBD.
Naked 100 CBD Really Berry Tincture Oil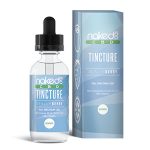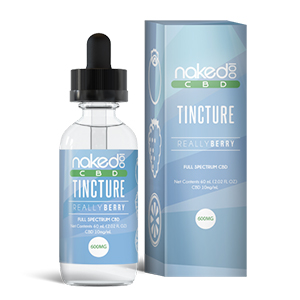 The Really Berry Tincture by Naked 100 CBD is yet another brilliantly executed flavor option available in its new tincture line. Really Berry has always been a crowd favorite within the brand's portfolio, and now it's available for those who enjoy CBD tincture oil. It's ultimately an explosive flavor that tastes full and complex. There's a blast of blueberries, the tartness from blackberries, and it's finished with a topping of sugary lemon citrus that makes this tincture complete when adding in the incredible benefits of a full spectrum CBD.
Naked 100 CBD Tincture Oil Unflavored Tincture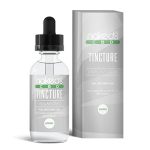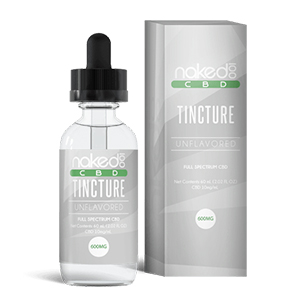 What would the line be if you didn't have an unflavored option? Why unflavored you ask? With the Unflavored Tincture by Naked 100 CBD, you are able to use your tincture in a variety of ways, with beverages and foods you already enjoy. Simply add a dropper full to a beverage like tea or coffee, or include a full dropper into your diet by adding to your salad or favorite food. The Unflavored Tincture is the perfect solution to add in your daily CBD dose to other foods and beverages you enjoy without altering their delicious taste.