Hoping to become the second state in the nation to pass such a law, New Jersey politicians are looking to raise the smoking age to 21. Reporting by ABC news states that the move has been spurred in part by a major study released last year with regards to the sharp increase of electronic cigarettes amongst young people.
The state legislature passed a bill on Monday of this week, with a vote of 49-20 in favor outlawing the sale of any tobacco products, which includes electronic cigarettes.  The bill would punish any retailer with fines of up to $1000 for non-compliance but would not punish the under aged smoker/ vaper for their purchase of these products.
As of this moment in time, the only state to pass a blanket ban on 21 and under has been Hawaii, although similar measures have been put forward by several other states and is something that the federal government has also proposed in the past.
Advocates are ignoring the fact that teen smoking rates are at their lowest since the recording of data began and are focusing on electronic nicotine devices as an apparent push to renormalize smoking.
Many who would be directly affected by the ban, the group of smokers between the ages of 19 and 21 say the ban would not break their habit.  Citing an ABC news report:
Moses Heberlein, a 20-year-old from Ewing, doubts the change in New Jersey will impact him. He started at 16, three years before the legal age. Raising it to 21 would fail to stop him.

"I'm sure there are places out there that wouldn't question me," he said. "There were places in high school that never carded."

source: abc news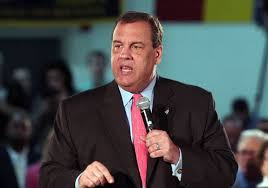 Although lawmakers and health advocates feel that they have gained a victory here, it is unclear whether the States Governor Chris Christie will sign the bill into law.  In 2014, he vetoed a bill that proposed an extension of the States current public space smoking ban to include parks and beaches, making the argument that this is a decision that should be left to local municipalities.
Veterans groups such as the American Legion have strongly criticized the proposed bill, stating that service members willing to sacrifice their lives for their country have the right to choose to use nicotine products.
While the State is set to lose millions in tax revenues from this ban, we are once again being told that public health is the primary concern.
My Analysis
If a person is old enough to decide who runs the country, then they are by definition an adult.  As an outsider to the American way of  life I am often left scratching my head when it comes to the fact that a person can join the military and vote for 3 years before they have the right to drink beer.  Now many municipalities are attempting to put nicotine use in the same category.  While I understand the mentality of protecting the young from the evils of smoking, these lawmakers are, in my opinion, a half-century too late.  While raising the age to 21 may discourage some of the younger generation from smoking, they have been able to readily gain access at much younger ages for many years.
The New Jersey legislature have seized upon a study that tells only a very small part of the story.  It is true that many teens have walked away from tobacco use, as we already stated the number is at an all-time low.  By making the assumption that electronic cigarette use is going to cause a resurgence in combustible tobacco is a myth that has already been debunked,  the supposed surge of  non-smoking teens that are turning to vaping does not exist.  The truth of the matter is that regular users of vaping devices amongst not only teenagers but every other category measured shows that almost all are current or former smokers who used these devices to quit.
Rather than waiting for federal mandates to be brought down or following in the footsteps of the United Kingdom, most municipalities are lumping the use of electronic nicotine devices with tobacco products because they look like smoking and, therefore, must be bad.  Our cousins across the pond are embracing the vaping technology as a means to rid the world of tobacco-related illness and we are sitting here selling the notion to current smokers that they are the same thing.
Hopefully, Governor Christie will veto this bill, not because it is right for children to be ingesting nicotine.  Hopefully, he will stand by his word and leave this in the hands of local councils. If this was truly a public health issue, there would be no need for a raise in minimum age as the products would be made illegal and removed from the shelves.  By continuing to insert themselves into the daily lives of their constituents, politicians are traveling down a dangerous path.
If the States and municipalities wish to keep pushing for legislation that removes rights from our younger generation, they should probably start pushing for a federal law change that prohibits children from voting because before much longer they are going to say enough is enough and start removing politicians from office.
As always, enjoy your vaporizer and vape safe!