EDIT: I've learned after posting this, that this device is not intended to be the "MVP V3," but more of a cheaper, middle version. The source is saying the MVP V3 will be announced in late December. If I hear anything or different, I'll update this post.
As most of you know, I've been waiting to get the scoop on Innokin's next version of the iTaste MVP.  The MVP V2 was certainly one of the best devices all-around that this industry has ever seen. It offered a small box shape, an eGo connector that allowed convenient use of eGo threaded clearomizers, it had at the time a mild and suitable performance, a digital display, while also offering a battery that latest long periods of time before needing to be recharged. The MVP V2 no doubt was a device that was attractive by beginner vapers and even some of the most advanced. However, it saddens me to tell you that will no longer be.
That's correct, no one will look at the MVP in the same way, well… at least not with Innokin's latest version, the MVP20W. It honestly isn't that the new MVP20W is bad, it's just that I was seriously expecting something that offered a lot more. This will of course be a nice working device, but I maybe had my hopes too high.
Before I share this information, I'm just going to note that I'm very disappointed in this version for several reasons. Sorry for my inner-fatboy coming out, but why even make a hamburger if you're not going to include the cheese? Pshh…
What we all thought would be named the MVP 3, has actually been dubbed the "MVP20W".  While I've already received a few bits of information from a couple of sources that Innokin's new MVP will offer up to 20 watts in power, I certainly didn't think that would be the case, especially since they have partnered with Evolv on their latest SVD 2.0.  What makes this first part of the news even worse is that they now have worked with Evolv, yet didn't use the Evolv Chipset in this device.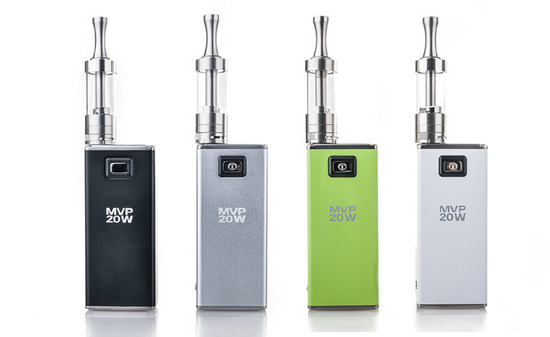 Disappointing enough already, the MVP20W looks the exact same as its prior version, other than the removable eGo connection. When I imagined an improved upon version of the MVP, I just had the idea that the body will be transformed into a small size and sleeker look to compete with the latest products on the market. In addition, I was surely expecting Innokin to take advantage of their relationship with Evolv and incorporate the DNA40 or at least the DNA30 into the device to move with the industry's latest craze of high(er) wattage devices.
We are obviously familiar with the MVP's looks, and I'm assuming that Innokin believe that since the appearance of the device worked for them so well the first and second round, they thought continuing that appearance would work for them now. However, when I purchase a new phone, I certainly don't want to spend money on another that looks the exact same. When I purchase a new vaping device, it'll have to be improved all the way around for me to go for its new upgrades. I'm not claiming that everyone is like myself, in fact, many vapers may like the idea that the appearance hasn't changed.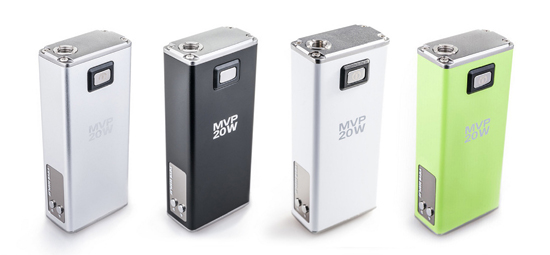 Let's find out what exactly it is that they improved upon:
The MVP20W offers up to 20 watts (3.3v – 7.5v ~ 6.0w – 20w), where as the MVP 2 only offered 11 watts total.
The MVP20W has a flush 510 spring loaded connection and an eGo adapter is also packaged with the new device. The MVP 2's center pin was in a fixed position and it used a eGo connector that could not be removed.
The MVP20W comes with a built-in 2600mAh battery… which is exactly what was offered with the MVP 2.
Innokin also claims "The iTaste MVP20W is smarter with a 32-bit ARM microprocessor which means far faster data processing power and superior vaping performance. The steady VDC power output with an output voltage accuracy of +-1% greatly reduces noise and increases battery life and reliability."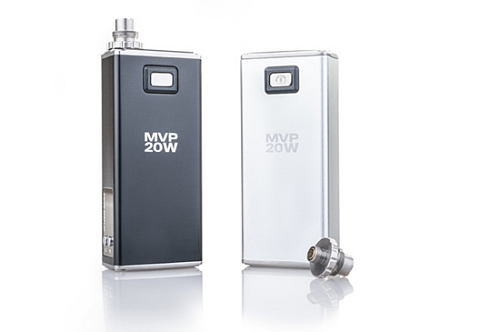 You've heard my thoughts on the MVP20W, now let me hear yours. Feel free to voice your opinion in the comment section below.