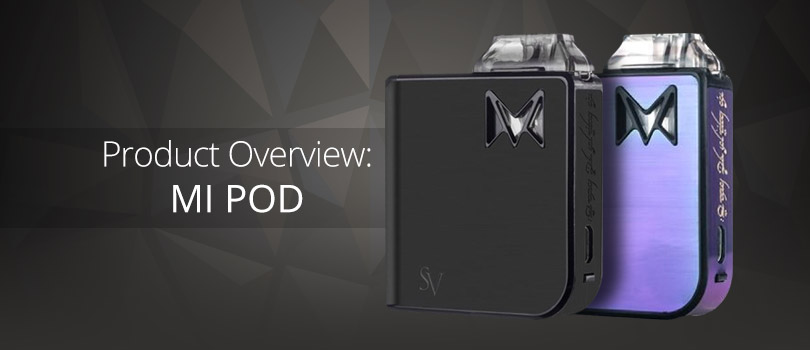 With the rise of nicotine salt vape juices come the rise in the popularity of vape pod systems. It looks as though vapers, especially vapers who are new to vaping, are looking towards more portable, easy to use vape pod systems, which create less vapor but a nicotine buzz similar to smoking a tobacco cigarette when used with nicotine salts vape juices. One of the most loved devices currently available is the Mi-Pod Starter Kit by Smoking Vapor (SV), let's take a closer look at what makes this vape pod a daily go-to device for many vapers.
Mi-Pod Starter Kit by Smoking Vapor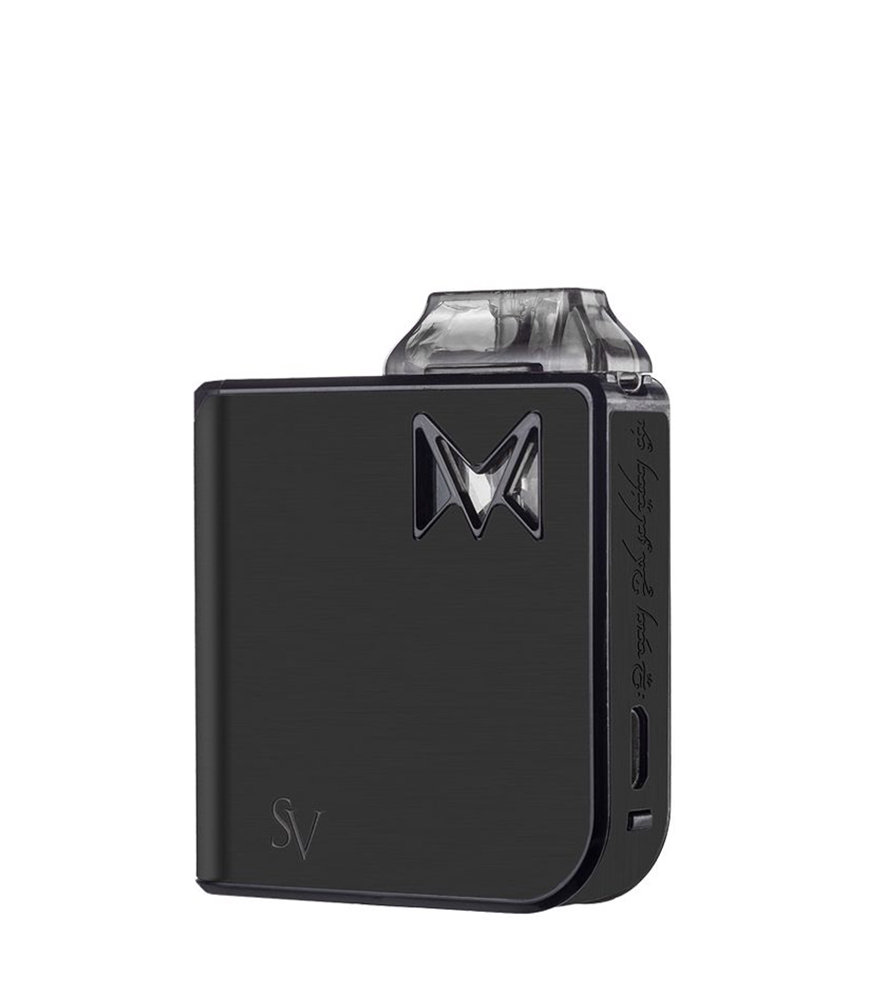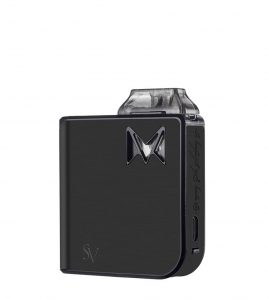 The Mi-Pod Starter Kit is the updated version of Smoking Vapor's all-in-one vape pod kits and is furnished with upgraded features such as an internal rechargeable 950mAh battery that's paired with a patented OAS system and refillable pod cartridges with a 2ML vape juice capacity.
The SV Mi-Pod Starter Kit is an ultra-compact device that features a brilliantly designed chassis that is available in many vibrant patterns, styles, colors and finishes for one of the most eye-catching devices currently available in the industry. The Mi-Pod Starter Kit's size and shape makes it ultra-portable and discreet, though it is furnished with a boxy shape, it features smooth edges and rounded corners for a comfortable and ergonomic feel while in use. The Mi-Pod is also light enough to be carried via the included braided lanyard for even more portability and convenience.
The SV Mi-Pod Starter Kit is backed by a powerful 950mAh rechargeable battery and a copious 2ML capacity replaceable pod system that's perfect for nicotine salt vape juices. Beauty isn't the only thing that this device has. Not only does it feature a safety on and off switch, the Mi-Pod Starter Kit is also equipped with a Smart LED Battery Life Indicator System that keeps its user in the know of its current charge state. When the device's LED light blinks BLUE, its power is between 3.7 to 4.2 volts and is set to use, PURPLE is between 3.4 to 3.7 volts and RED means the power is lower than 3.4 volts and needs to be recharged before use.
Beautifully designed, ultra-portable, user-friendly and built to be used with nicotine salt vape juices—the SV Mi-Pod Starter Kit is an ideal choice for any vaper in the market for a top-performing, versatile and discreet vape pod device that delivers a truly satisfying mouth-to-lung (MTL) vaping experience.
Mi pod Replacement Cartridge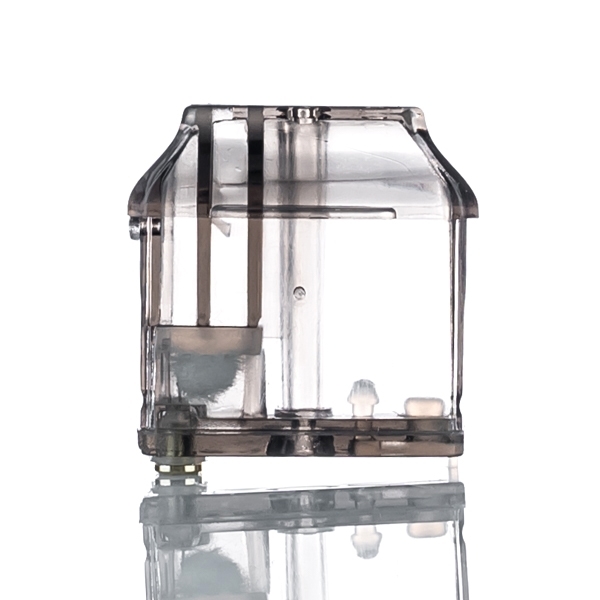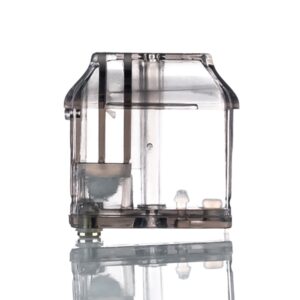 What makes the Mi Pod even greater is the Mi Pod Replacement Cartridge, a refillable pod that's constructed of a food-grade polycarbonate material. Though compact in size, it's large enough to house a decent 2ML e-liquid capacity, which is a hefty amount when judging the Mi Pod System's size. Each coil has a horizontal structure that allows it to perform better and flavors taste better due to the direct airflow. The coil is integrated into the pod itself, featuring a 1.0-ohm resistance and pure organic cotton, allowing for a balanced experience between both flavor and vapor. The Mi Pod Cartridge is easy to use, installs without a hassle, and you can find them easily as well.