Just yesterday morning as I rolled out of the bed and picked up my tablet to check the morning news, I was met by the rant to end all rants on my Facebook feed.  Yesterday night on my Vapers.tv show, I ended up getting slightly irate, more accurately screaming at the cameras because of a post I had read earlier in the day by Phil Busardo.  It was about the fact that a few well-known advocates for the industry had flown across the Atlantic to talk about the shape and future of vaping, and didn't even get stage time due to the crowd pleasing spectacles of vape model contests, cloud competitions, musical performances, and everyone's favorite time of "flinging free shit".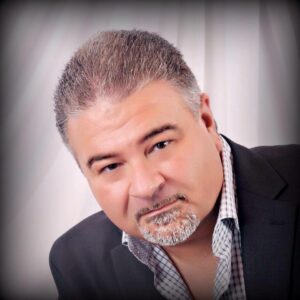 This rant, which took place yesterday however, covered much more than that.  The Big Man himself has let loose and said a lot of things that needed to be said – things that have been said in whispered voices in back rooms for months are now out on the table for everyone to see, read, and understand.
I will link to the original post here so you can read it in its full glory, but I am also going to break it down for everyone, to make sure that his opinions are crystal clear:
Do you not understand? Do you not fucking get it?

We're not fighting for your right to have childish fucking labels (Blue Waffle, Fu:)k Jerry's. – BTW – "Proudly made in the USA" on this brand made me SICK and embarrassed) We're not fighting for your copyright infringement, lack of creativity bullshit (Quickie E-Juice) . We're not fighting for your right to embarrass this industry, We're not fighting for those who say "fuck you" to all of the advocates who fight for this industry and our right to vape.

WHY should those people not only fight our governments, but also the VERY industry we are fighting for?

What we ARE fighting for your is your RIGHT to NOT watch you mother, your father , your sister, your brother, your grandmother, your grandfather, or your best friend lay in bed dying of cancer.
In a weekend when we heard news that an e-liquid company was being taken to the mats by a well-known DJ for copyright infringement and we see companies across the globe too lazy to come up with original ideas, this needed to be said.  We are at war with entities much bigger than our industry, and none of these things are helping our public image.  Our fight should be saving lives, not saving face.  There are too many money hungry morons in this industry who don't seem to grasp the concept or worse, know exactly what they are doing and don't care.  It is our job, my dear vapers, to get rid of these people by not giving them what they came for.  If we don't buy their products they can not remain in business.
Do you not understand?  Do you not get it?

This is NOT fun and games.  This is LIFE and DEATH.  This is not free shit and loud music.  This is LIFE AND DEATH.

This is not cloud comps and half naked women (which I very much enjoy BTW in the right circumstance)

This is LIFE AND DEATH.

Do me a favor and act like it.

Sorry gang. I'm bitter as fuck tonight, but I will get past it.

BTW – For all of you who throw sub-ohming, high wattage, tricking, cloud chasing, and a really fun time under the bus. You too do not get it.

We NEED this.

We need the cloud comps. We need events to be fun and exciting.

For the younger generation or those who need it, this keeps people interested, engaged, and passionate about vaping and OFF the cigarettes. Learn to live with it and deal with it. Learn to respect it as long as they respect back and do it respectfully.

Do I think it' good for the industry? No.
Do I think it will win us any popularity contests? No.
Do I think it should done within reason and respectably? Yes
Do I have concerns about exposure? Yes.
Do I think it's necessary? Yes.
Taking direct aim at the sub culture of vaping, the fun and frolics of the hobbyist side, we agree on so many levels.  There is a time and place for the things that keep the majority of vapers engaged in the community — I love conventions, cloud competitions and having fun just as much as the next guy, but for the love of everything holy, let's not lose sight of the reason that vaping exists in the first place.  The job of the vaporizer in your hand is to prevent people from smoking, period.
Vaping is as diverse as the people who use the devices, there is no right or wrong way to vape, and as far as I am concerned the bitching and whining in the community has got to stop.  We are a community, a massive family with one common thread – we all vape.  Finger pointing and sub group ridicule does nothing but draw lines between groups, forcing them to fight with each other instead of our common enemies.
BUT THERE MUST BE BALANCE.

Where there is sub-ohming and direct lunging , there must be high resistance and mouth to lung. Where there are giant clouds, there must be wisps of vapor. Where there is young and hip, there must be old and seasoned. Where there is the advanced vaper, there must be the noob (although I prefer rookie). Where there is advanced gear, there must be starter kits. Where there is someone who vapes differently than you, there must be respect

We need a mature and professional representation of this industry. Something we can be proud of, something we can ALL get behind.

This nonsense of "You don't vape the way I do so you are less of a vaper than I am" Has GOT to stop. It's high-school childish bullshit.

It's not HOW you vape that's most important, it's THAT you vape that means the most. It's that you don't smoke anymore that's most important. It's the one thing that binds us no matter how we vape. Can't you understand that?

AGAIN, There needs to be balance.

People need to see not only that trickster blowing o's and jellyfish, but also the older woman who comes in for her liquid and coils. We need to be respectful of both. We need to appreciate both. We need to support both.

Events need to support and be inviting to both.

If you feel embarrassed by your equipment. If you feel less of a vapor than some others, if you don't want to attend events with fear of being ridiculed, then walk beside me and we'll tell those who belittle you because of your equipment or how you vape to go fuck themselves together.

Cancer does not discriminate.
Death does not discriminate.
WE should not discriminate.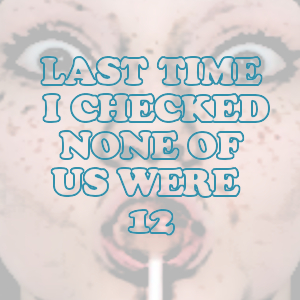 The next time you, as a vaper, feel the need to comment on someone else's vape gear – stop.  What I vape or the next guy vapes is none of your concern.  We are apparently grown-ups, you can not buy our products unless you can prove you are an adult, so how about we drop the school yard antics and start acting like it.  If you see someone with a vaporizer in their hand, you should be congratulating them on the fact that they chose vaping over dying, not trying to convince them that they need to be vaping at point zero stupid to be as cool as you.
Your job is to help convince the next guy who is thinking about choosing vapor over smoke that it is a great idea, a life changing idea, not something that he will have to defend every five minutes to the people who think he is doing it wrong.  He is already going to have a hard time trying to convince his family and friends that it isn't as dangerous as smoking, because you know, that is the real fight we should all be engaged in.
This industry needs to grow up and understand just how important it is. This industry needs to understand how those who make a mockery of it affects those who are trying to do things correctly and respectively. This industry needs to underhand how short term money grabbing affects those who are concerned with sustainability and longevity.

This industry needs to wake the fuck up and many (but not all) vapers need to do the same.

Event coordinators need to be aware of who is on their floor and ban those who embarrass this industry and jeopardize it due to how they represent it and themselves.

Please allow me to repeat this:

What we ARE fighting for your is your RIGHT to NOT watch you mother, your father , your sister, your brother, your grandmother, your grandfather, or your best friend lay in bed dying of cancer.

Let's wake up.
Let's grow up.
Let's represent this industry in the best possible light,
Let's realize just how important it is.
Let's look at this from 2 separate stand points, one of the industry and one from the consumer:  If you are in the industry, it is your job to create an environment that paints your source of income in the best possible light.  If you want to make money in the long-term, stop acting like a bunch of petulant children.  There is enough room in the industry for 10,000 e-liquid manufacturers, make high quality products that don't require dumb gimmicks to sell, and you will gain a market share.  If the only way you can get customers is by having a cereal brands cartoon character on your label and having almost naked chicks giving out your product to drooling fools, get the hell out-of-the-way and leave the grown-ups to work.  Conventions need to make room for the people who are trying to save the industry.  If the baying wolves are congregated for the t-shirt cannons, make them ingest and understand the true nature of the industry they take for granted.  The people at Vape Jam UK are literally about to lose most of their vaping freedoms, the TPD is on their doorstep, but for some reason boobs were more important.
From the perspective of the consumer, people like myself who have no financial gain to be made from the industry, we have as big of a part to play in its future as the business owners.  We need to make sure that we support those who are supporting us, look for the companies who are responsible, the people who are focused on keeping the industry alive, and the ones who care more about saving lives than their own pocket books.  We need to curb our enthusiasm, occasionally, and listen to the people who traveled 4000 miles to tell us how we can keep vaping.  This isn't about us, it's about the people who are still smoking and making sure that they can get access to the products that we use… whether they are cloud chucking machines or ego pens.  Our job is a simple one, fight to keep vaping alive long enough to give the good companies and advocates the ability to convince the rest of the world that what we are doing isn't wrong.
Stop focusing on what you have in your hand today and spend more time worrying about what will be their next year, because the way things are going we are making it very easy to take away our vaping rights with our vaping wrongs.
As always, enjoy your vaporizers and vape safe!