Pioneer4You is a brand name known and loved by vapers, as they've put out some killer products over the years; some greater than others, but always at affordable prices.  YiHi chipsets are never dull, and as time has progressed they've become some of the most insane things that vapers get to play with, featuring many of the same options as their competitors, but now with added extras.  This head-to-head was originally marked for the IPV400 vs the IPV6, but as the company has already discontinued the IPV6, we're going with it's replacement, the IPV6X.
Kick back, relax, and we will put these devices side-by-side.  If you're looking for one of the smallest dual 18650 regulated devices on the market with power output that matches the specifications, it will be one of these boxes.  And, even though one has been plagued with setback after setback, it will have a solid place in the future of vaping.
Pioneer4You IPV400 200 Watt TC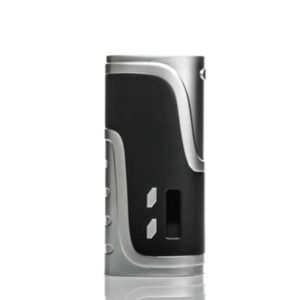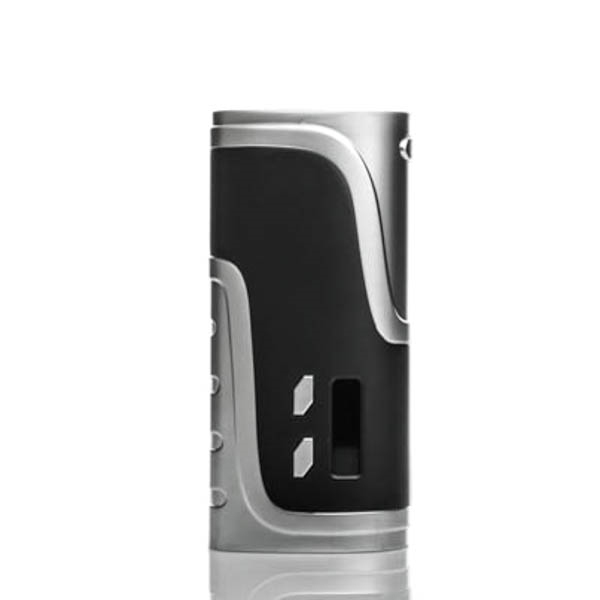 It may not be the best looking box mod on the market, but its personality and skillset makes up for an outer frame that has been dubbed, by some, as plain ugly.  As far as looks go, some people appreciate its simple approach of no frills and no apologies, because they understand what it has to offer and the price tag that comes with it.
Containing the YiHi SX330-F4, there are many who would pay for the price for the guts alone as this powerful chipset can do things that many other producers can't even dream of.  In regular power mode it happily goes up to 200 watts, supporting coils between 0.15Ω and 3Ω all day, every day.  As soon as you put it into temperature control it takes on a life of its own with some of the most accurate (TCR) coefficient settings in the business, separate Joules settings for perfect power — if you know how to use the IPV400, it is a dream machine.
The SX indicated in the chipsets name means that, alongside some of its IPV family members, this device is compatible with YiHi and Pioneer4You's SXPure technology, namely the specially developed coil-less tank systems found in tanks like the Pioneer4You Janus.  No more rolling coils or fiddling with wicks while trying to install them as this solid state, open filament concept can be rewicked in less than 30 seconds and has an insane lifespan.
Pioneer4You IPV6X 215 Watt TC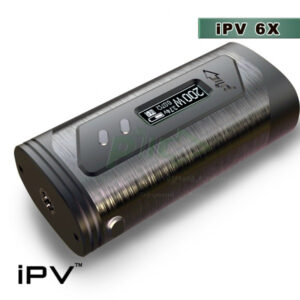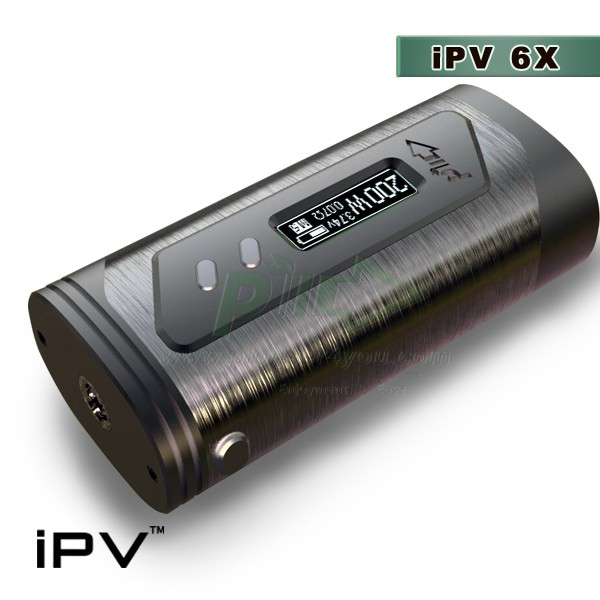 Originally the IPV6, setbacks at the factory caused great delays in the release; so much so that by the time they were ready to put it on the market, they believed it was already obsolete.  A change in the chipset brought a device that would have been gobbled up by vapers to the forefront of the curve in an instant.
The YiHi SX330-F4 of the 400 has been replaced with the Sx330-F6, adding an extra 15 Watts of power to the machine and bringing its maximum to 215 Watts.  The other area's that make its rival in this battle so strong are also present here, the TCR settings, the ability to work SXPure technology, and it's insanely small stature are almost identical.
One significant difference is the fact that the Ugly Duckling stigma that was attached to the IPV400 is gone with this device. The thought of anyone calling this device anything less than beautiful will have you taking them for an eye test.
Where To Buy?
While availability of the IPV6X is still spotty to say the least, there are many places you can buy the IPV400 , and we of course have our recommendation.  There are several factors that go into our suggestion on where you should buy one of these devices.  These are sites that we regularly use here at GuideToVaping.com, because they offers you, as a customer, great incentives.  Truth be told, they are sites that we often order from ourselves.  They also happen to be affiliated websites, meaning each purchase you make through our links earns us a small commission which allows us to continue our work of keeping the vaping community informed and keeping the office lights turned on.
With that being said, we truly appreciate your support, from reading our articles and leaving comments to actually taking our advice and hitting up the sites that we point you towards.  Without you, we wouldn't need to be here, and we will always do our very best to aim you in a direction that you can buy with confidence.
IPV400 Mod: GET IT HERE
IPV 6X Mod: GET IT HERE