Not all CBD hemp flower is created equal. In fact, you have to be careful what flower you buy these days because the market is saturated with brands and businesses, yet there aren't enough consumers to buy the product. The ratio between consumer and business is horrendous, therefore these businesses are forced to sell flower that isn't fresh, which isn't fair to the customers.
To beat this, PRYME CBD obtains premium CBD hemp flower in low quantities to ensure there is never a point where the hemp flower is just sitting, losing its quality, freshness, and potency. If it isn't stored properly, degradation happens, and the cannabinoid content is reduced, along with terpenes evaporating. PRYME CBD Hemp Flower is some of the best hemp flower on the market, where buds are dense, full of color, and deliver an outstanding aroma. In this preview, we want to share why the PRYME CBD Hemp Flower brand is the best choice for smokable hemp.
Built to offer its customers the best CBD flower possible at the best price, PRYME CBD has quickly gained an enormous amount of respect with the launch of its new line of CBD flower strains. It is a small offering, particularly chosen for its incredible quality, freshness, potency, and cannabinoid content. To make up the collection, there are two strains that are tightly packed into 3.5g Squeezetop bottles. Allowing easy access to its contents for adults, you'll notice the buds are full of color and offer an incredible smell factor, further reassuring just how fresh and properly stored this flower is.
Ultimately, this line of low THC cannabis, also known as industrial hemp, is the 'pryme' example of how CBD hemp flower can brighten your mood, reduce your anxiety, eliminate chronic pain, and make you feel better throughout your day.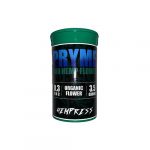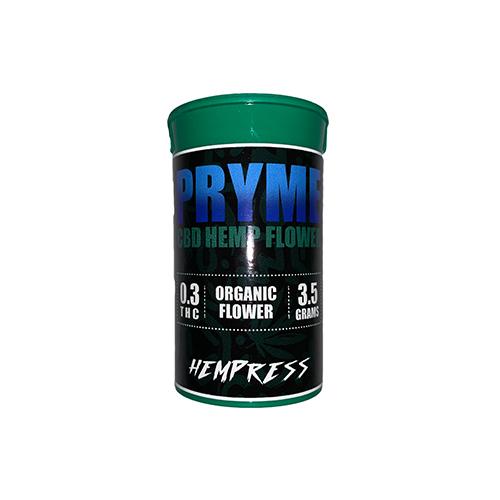 The Hempress strain (also known as Hempress 2) is a remarkable species of hemp flower. The buds are thick, full of dark green color throughout, and smell absolutely wonderful. This flower is extremely fresh, its CBD and overall cannabinoid content are high, and you simply won't find another batch of indoor-grown hemp flower that can compete with the incredible effects of Hempress. From grinding the dense buds to smoking every last bit of the resin-coated hemp, you will enjoy every moment with Hempress by PRYME CBD.
Indoor Grown
Grown In Nevada
Packaged In Squeezetop Child-Resistant Bottle
3.5g of Premium CBD Hemp Flower (Hempress Strain)
Includes Lab Reports
18.55% CBD
23.04% Cannabinoids
Just as impressive, the Special Sauce strain delivers just as much hype. It has gained its name for a reason and has become one of the industry's most popular strains of all time. With this particular strain, the buds are small, thick, and offer robust flavor. The cannabinoid-rich CBD flower is the perfect aid in helping with depression and anxiety, which is why many people have flocked to it. With a high CBD and cannabinoid content and sweet and woody flavor, along with potent effects that trump even your finest green, Special Sauce by PRYME CBD definitely deserves your attention.
Indoor Grown
Grown In Oregon
Packaged In Squeezetop Child-Resistant Bottle
3.5g of Premium CBD Hemp Flower (Special Sauce Strain)
Includes Lab Reports
18.87% CBD
24.27% Cannabinoids