Rebuildable dripping atomizers are a dime a dozen these days; They come in all shapes, sizes and price ranges. All from affordable, to I need to re-mortgage my house. I've owned and used quite a few RDA's at this point in my life, and it's not often something makes me really giddy – enter the Stillare by Cartel Mods.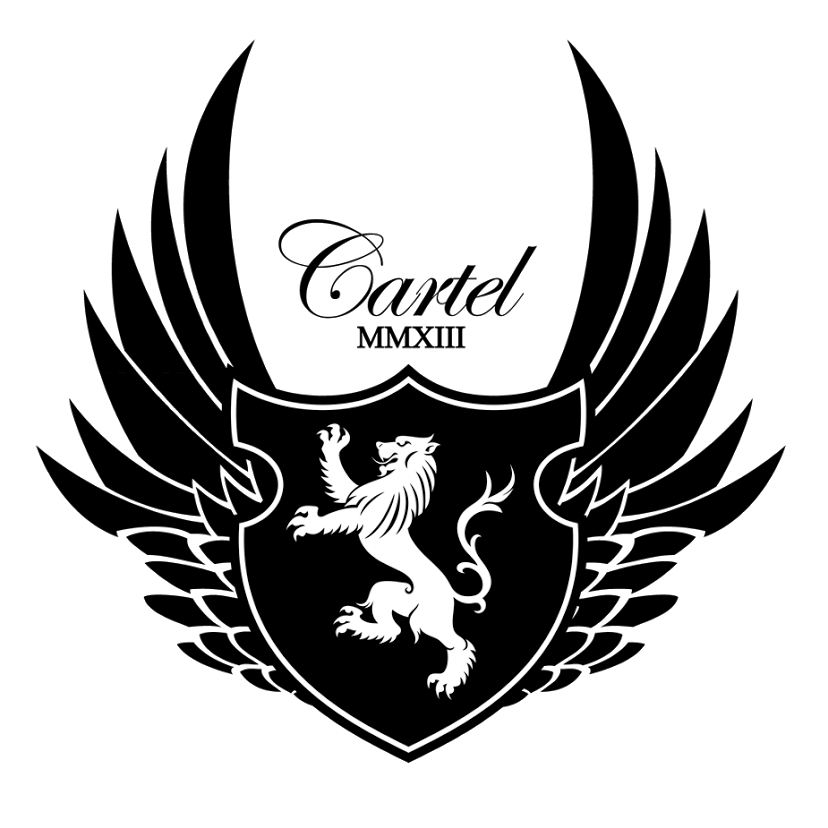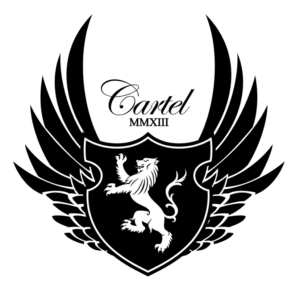 You may have not heard of Cartel Mods before, unless you are into high-end mechanical mods. I have seen them in passing on various Instagram and Facebook groups. However, I never paid any mind to them until a friend showed me his Stillare atomizer. A few weeks went by and after looking over their site more and more, I decided I wanted to get my hands on one. It wasn't that it looked really different or revolutionary from other offerings, but after deciding I wanted a Cartel  mod I figured I'd get the RDA to go with it. Just looking at the pictures on their website you can't help but to get the feeling that Cartel stands for "high-class," appealing to those who want a quality product with a premium price tag attached, and you may be right. The products that Cartel sells are not cheap by any means, but is it worth the price?
I pre-ordered my Stillare sometime in January with an expected February ship date; something I do not normally do as I don't really believe in pre-orders. However, when you decide you want something, sometimes you go against your own beliefs. A few weeks later I got confirmation that my Stillare had shipped and I awaited anxiously.
When I received the mail, ripping open the box, I was super excited to see this nice beautiful tin case which contained my Stillare. The Cartel logo is really a thing of beauty, and why it may not mean much to some, I'm a sucker for good presentation. Upon opening the tin box you are presented with a nice thick block of foam, with the center piece being cut and underneath resting the Stillare RDA.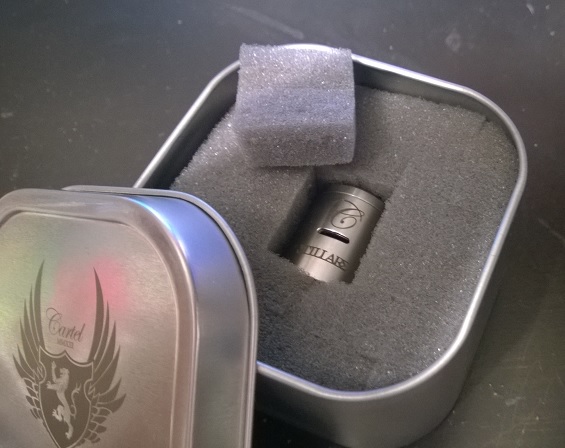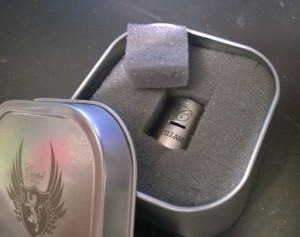 The "Stillare," latin for drip is a 22MM rebuildable dripping atomizer made from 304 grade stainless steel. It includes electroplated gold posts, a non-adjustable brass center pin, and adjustable airflow. This Stillare is the V2 (Version 2), only slightly different from the V1, which had silver plated center posts and a slightly shallower juice well. From my conversations with Cartel, they had decided to move to the gold electroplating to battle tarnishing and higher heat resistance.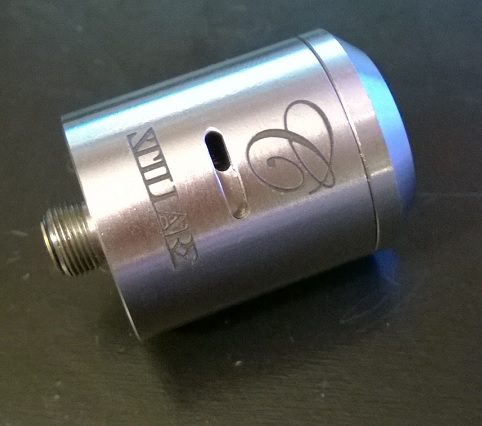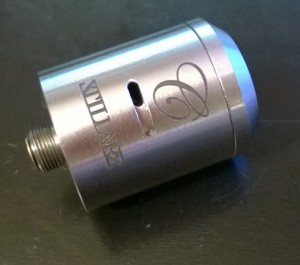 When you pick up the Stillare, you can't help but notice that it's got a bit of weight to it. Prior to talking with Cartel I was under the impression that the Stillare  may also be using the 904L grade stainless steel – the same grade that Rolex Watches and the Cartel  Mod uses. Unfortunately, they've confirmed that it is indeed 304. Given the price of the Stillare, I was a little upset to learn that, and while it's more or less a marketing gimmick. The fact that they use 904L grade stainless in some of their products is kind of cool.
Looking at the Stillare  you can't help but notice the finish. While I do have many devices that are stainless steel, none of them have the look and finish that the Stillare does. It has almost a fine texture and sitting next to my other stainless devices, it really stands out on its own. Pulling your eyes back from the finish however, you are presented with a simplified company logo and the Stillare name. On the opposite side rests your serial number. Running your hands over the device, you can feel the nice deep engravings accomplished by taking 500 passes on a laser engraver, something that's subtle, but really leaves an impression.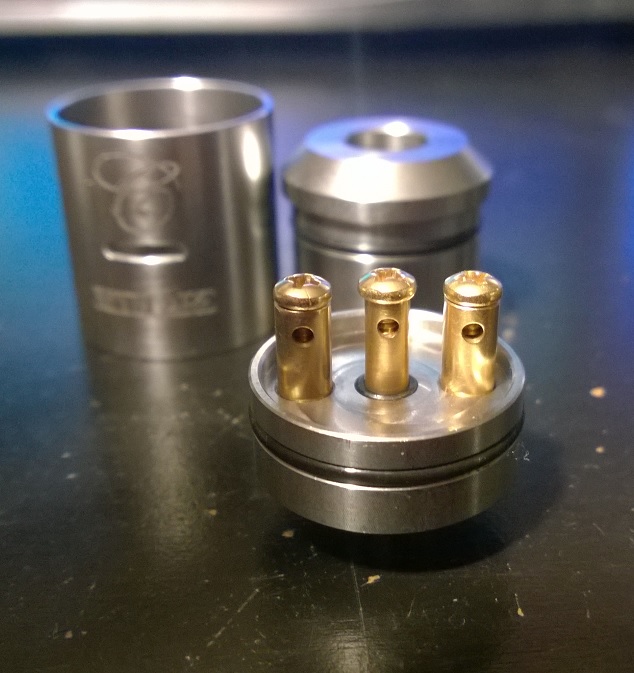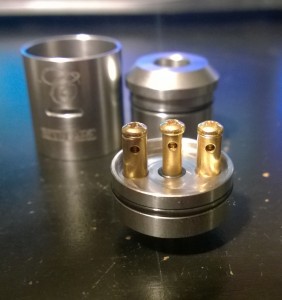 Under the hood however,  it's pretty standard to look at when it comes to RDA's. The gold plating aside, you have your 3 posts, 2 negative outsides and 1 positive center post. The posts use Phillips head screws, which is something I appreciate. Why some of these RDA's still use allen screws boggles my mind. The holes in the center posts to trap your wire are nice and big. Those who like to do more complicated twisted wire and ribbon setups will be happy building on this atomizer. The adjustable airflow is quite nice, offering nice big slits that can be opened or closed by twisting the top cap inside of the sleeve – whether it be wide open to please the cloud chasers or closing it off for those who prefer a tighter draw. However, those who prefer single coil setups will be disappointed to know that the Stillare lacks a single coil configuration. The atomizer chamber is one of the smaller ones I've seen on a 22MM RDA, but the top of the cap sits nearly on top of the center post allowing for a nice condensed and warm vape. The hole on the top cap is small, eliminating any spitting of juice into your mouth. However, it is big enough that one can still drip using their drip tip.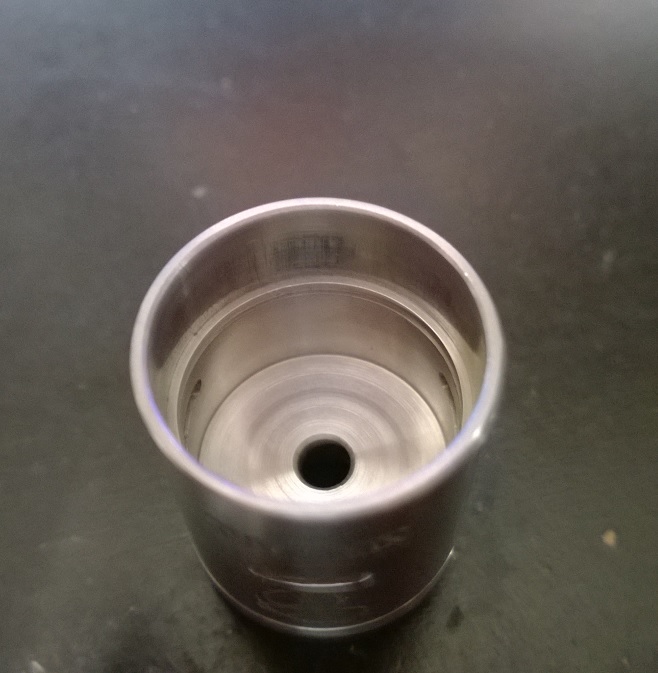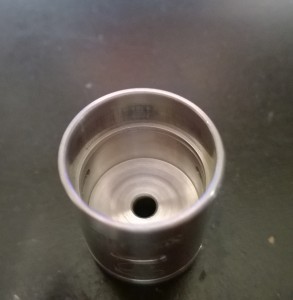 Performance wise, the Stillare performs very well. The small chamber allows for a nice and warm vape with lots of flavor. Compared to something like the Patriot with the same .4 ohm setup, I can say that the Stillare provides a much warmer vape with a bolder flavor, even with the airflow much wider than that of the smaller air holes of the Patriot. I can't accurately speak to any difference that the gold-plated posts may make as I don't have a Stillare without the plating and comparing it to any atomizer even if it were similar, I feel would be unfair. On the other hand, I can say that with the brass center pin and gold posts, the coils do seem to heat up much quicker than on other similar setups. Keep in mind though that many things come into play, and my experience may differ from yours depending on the build and devices you are using.
The Stillare is priced at $117 dollars including shipping. It's definitely one of the more expensive rebuildable dripping atomizers out there right now, especially considering that the design itself is nothing new, revolutionary or different. Cartel Mods is aiming for the high-class feeling – with the overall presentation, from the photos on the website, to the tin case, the deep engravings and finish; they try hard to present you with something that feels like it was worth your money and that they care about their product. In my opinion …they deliver. There are other atomizers in the same price range that come delivered to you in nothing more than bubble wrap with shallow, weak looking logos and fresh markings from the  machining process. I personally think the Stillare is worth every penny, a bit expensive considering it's just another dripper. However, it performs fantastic, provides me with the nice, warm, airy vape I love and it's very easy to work on. I find myself reaching for the device that my Stillare sits upon more and more.