Our good friends at MadVapes is having a HUGE tax sale, with items up to 50% off!  Last week, MadVapes launched the first tax sale, which went really well, but many vapers were bummed that they didn't get to the sale in time before it ended.  However, MadVapes decided to bring the sale back, and this time with many more products.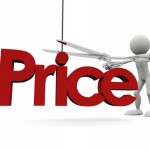 Expect to see deals on the EHPro Kayfun Lite Plus, BEC Pro Mod, EHPro Cronus, EHPro Maraxus, EHPro Panzer Black Hawk, EHPro Revel RDTA, EHPro Stillare RDA, iTaste SVD 2.0, iTaste 134, and many more!
If you're wanting a deal on some of the best mods and accessories that are made with quality, these EHPro devices is where it's at.  The tax sale will go on through next Wednesday (2-25-15).
Note: The discount will be applied to the product after you've added the product to your cart.
MadVapes Tax Sale: GET IT HERE