Advertising on social media is a way for a person or company to promote their products, why should advertising electronic cigarettes be any different? Electronic cigarette consumers often advertise on social media sites to promote their products and have links to other electronic cigarette websites.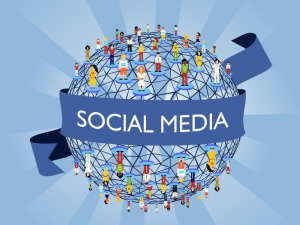 The FDA has no way of tracking what is happening on social media sources such as Facebook, Twitter or Instagram. However, with the help of researchers, a group is assessing the risks of electronic cigarettes by counting puffs taken by volunteer vapers. Another group will scour Facebook for posts on how people are tinkering with e-cigs to make the devices deliver extra nicotine (mods, etc). The third group is building a virtual convenience store for 13-17 year olds, measuring how e-cigs display and price promotions are influencing minors to buy popular e-cig devices. With that said, the U.S. Food and Drug Administration are spending up to $270 million on the above research projects, along with 45 other research projects to determine the risks of electronic cigarettes.
Researchers have collected tweets and other social media data about electronic cigarettes for a two month period in 2012. They have methodically and carefully chosen certain keywords, as well as having captured over 70,000 tweets related to electronic cigarettes.  Out of the 70,000 tweets they collected 90% were commercial related tweets and 10% were individual consumer related tweets. They have also found that about 94 percent of the commercial tweets include a website link.
Most social media websites such as Facebook have already restricted advertising campaigns, but in the latest FDA's Proposed Federal Regulations there were no restrictions on the advertising and marketing of electronic cigarettes. Even after the regulations were made public e-cigarettes remain eligible to be marketed on television, radio and other media sources. E-Cigarette vendors have already began to self-regulate even before the draft came about by deterring minors away from attempting to buy e-cigarettes by placing an age checking software on their websites. That said, advertising electronic cigarettes on social media shouldn't be treated any differently than any other industry type.