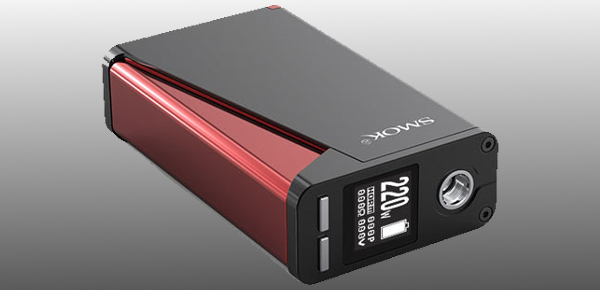 While it's being advertised as a starter package, the Smok H-PRIV 220W TC Kit that is being sold for less than $70 is a phenomenal deal for any vaper.  We are going to spend the next couple of minutes breaking down exactly what's being offered and figuring out if it is worth your hard-earned cash.
Kick back, relax and let's see if any of us will end up buying this thing.
What Did Smok Put In The Box?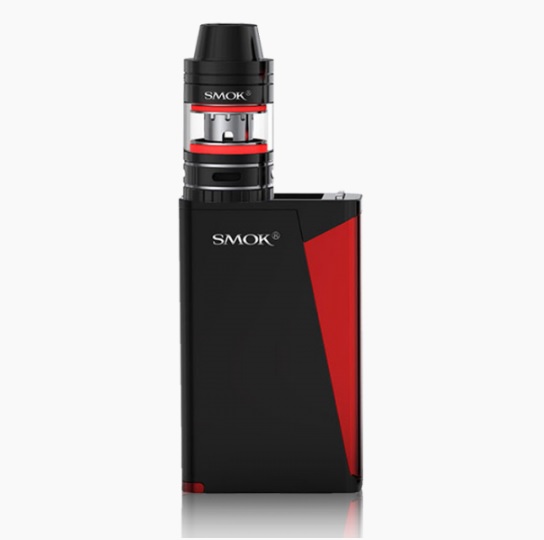 If you're new to vaping, or an advanced vaper who has never used a device from Smok, you definitely need to put this on your wish list.
Every device and tank we have used from this company has been phenomenal (while some people have had problems I can honestly say I have avoided all of those).  The micro TFV4 is no stranger to us and this new box looks like it could be fun.
Smok Micro TFV4
Inside the box, you'll find 1 micro TFV4 tank, which is 22mm wide and will hold either 2.5 or 3.5ml of e-liquid depending on whether you choose to use: the XL sleeve and tank extension adapter, or just keep it as it came.  This is pre-installed with a .03Ω micro fused Clapton coil and also comes with a 0.25Ω Micro Stainless Steel Dual core.
Smok H-Priv TC Box Mod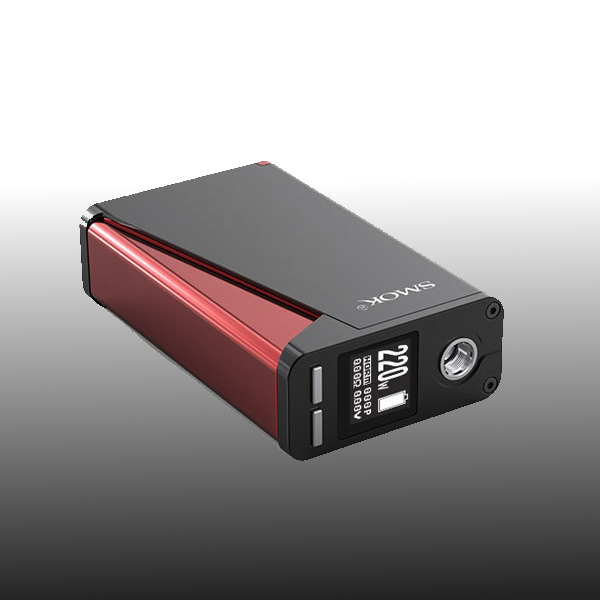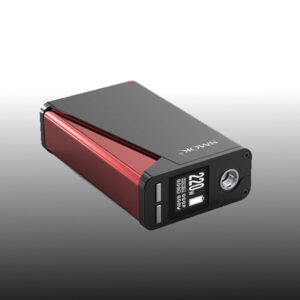 It's easy to understand why some are already dubbing this device the X-Cube III.  If you're familiar with the X-Cube II, you will already be aware of most of the features it offers, but for those who aren't let's take a quick look.
You have a dual 18650 mod (batteries not included) with the capability of running between 6 and 220 watts in normal power mode.  The device itself looks amazing, whether you choose the black, white, or silver options that are available.  Each one has the same red "fire bar" (rather than relying on a small switch, Smok likes to make almost the entire side of their devices into triggers).
On top of the device, you will find the 510 connector, OLED screen, and function buttons in perfect line of sight when using the device.  I personally prefer this set-up as half of the time the screens on other devices are hidden under your hand.
The H-Priv is advertised as a Temperature Control device and it does not fail to deliver.  It gives you the option of Stainless Steel, Nickel 200, or Titanium, with coil ranges of 0.06Ω to 3.0Ω and between 100°c-315°c (200°f-600°f).
Just remember, just because a device will run at 220 watts, doesn't mean it has to.  Using this at low-wattage will give the average vaper great battery life and whether you are just starting out or have been using these devices for a while, you will understand the importance of being able to vape all day.
What Is The Cost Per Watt?
The tank by itself is worth $30, all day every day, so in essence, you are paying less than $38 for a 220-watt device.  A couple of weeks ago we did a post looking at how much on average you paid per watt.  If we want to break that down even further, you're looking at a cost of 18 cents per watt (or if we want to include the cost of the tank 31 c per watt).
To answer the question from the top, who would spend their hard-earned cash on this device;  I would.  Mine is on order and I will bring you the full review when I have it in my hands.
Smok H-PRIV 220W TC Kit: GET IT HERE