Given little change compared to its little brother the Kooper Mini, the Kooper Plus Mod by Smok does seem to trump over the little guy due to its larger size, its ability to house dual 18650 batteries, and not to mention it can soar up to a whopping 200 watts of vaping power.  Feel free to enjoy this Smok Kooper Plus Mod Review in both video and written format, for your convenience of course.
Note: The Smok Kooper Plus Mod was sent by eFun.top for review.
Appearance
The Kooper Plus gives off a rather simplistic appearance, yet still offering appeal in its raw form.  There's something about its stainless steel body that's super appealing; maybe it plays witness to its durability and overall solid form.  None the less, it also offers some sense of eye-candy due to the circuit lines printed on the device.  Forgive me if I seem a bit nerdy, but my inner-tech love forces me to love the appearance of the Kooper Plus, despite how simple its outer casing may look.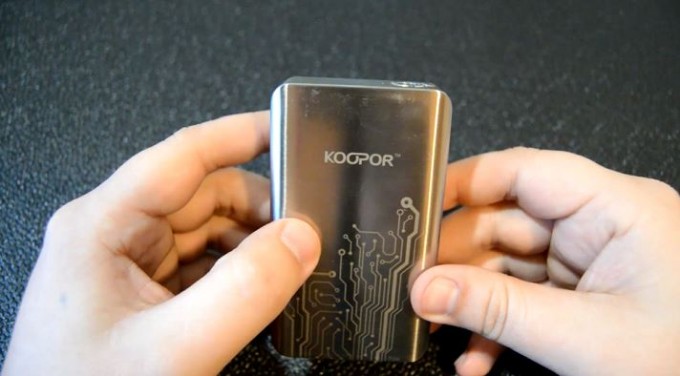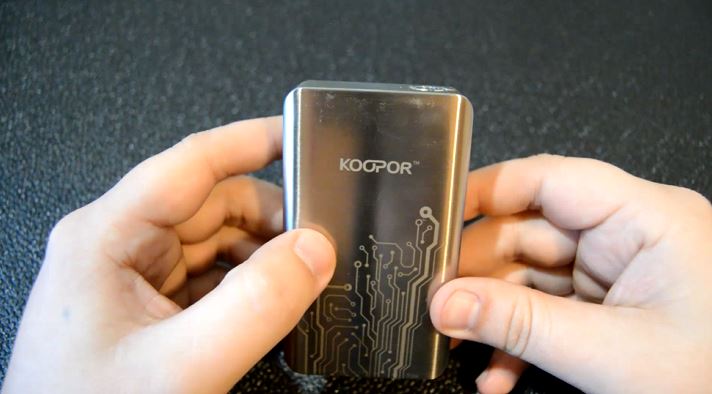 To touch more on its simplicity, the top only offers a 510 connector, one side of the device is blank, while the other has a larger fire button, an OLED screen, and two smaller adjustment buttons towards the bottom.  As mentioned, one side has circuit lines, while the back panel is filled with ventilation holes, since the panel acts as a cover for the battery compartment.  Inside of the battery compartment looks neat, professional and perfect, showing off none of its internal circuitry.  The bottom of the Kooper Plus sports only a micro-USB port, which I must add isn't for charging, and only for future firmware upgrades.  However, to change up the appearance of the device completely, the Smok Kooper Plus does come with an orange silicone case to not only change up its look, but to also add protection to the device.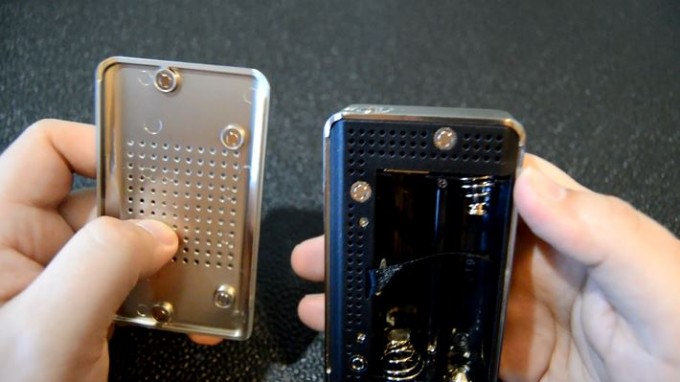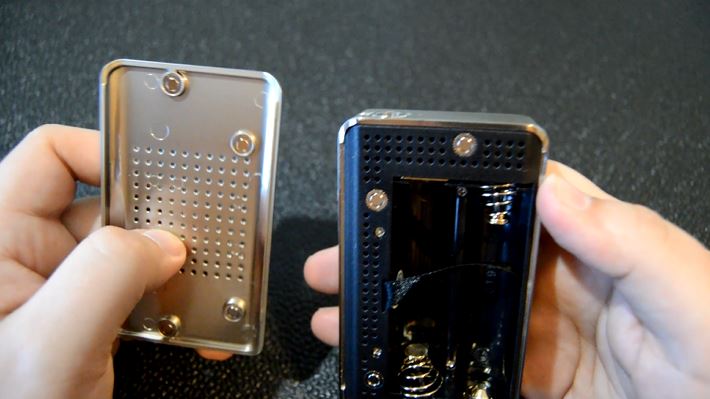 Features
Though it lacks a bit when it comes to the appearance category, rest assured you're getting just the right features for quite the amazing experience.  The Kooper Plus houses dual 18650 batteries for a lengthy battery life, and to allow it to range from as low as 6 watts and up to a whopping 200 watts of vaping power.  Although that in itself gives it bragging rights, in today's market that alone isn't enough to win you over.  For this reason, it also features the industry's latest tech, temperature control, which will allow you to range from 200F to 600F, with the ability to work with Nickel 200, Titanium or Stainless Steel wire.  With the temperature control option, you can expect the supported resistance to be low, and it is… try 0.08Ω.  Low enough?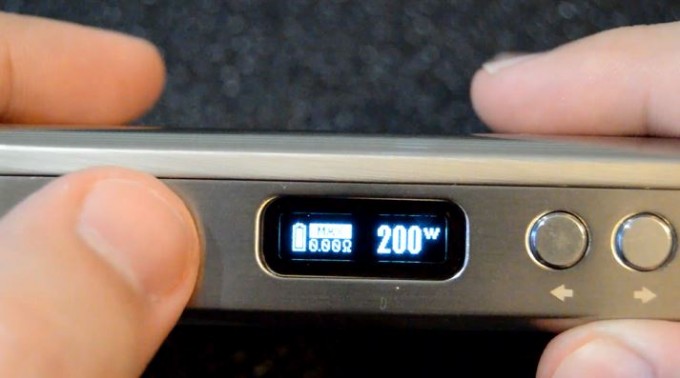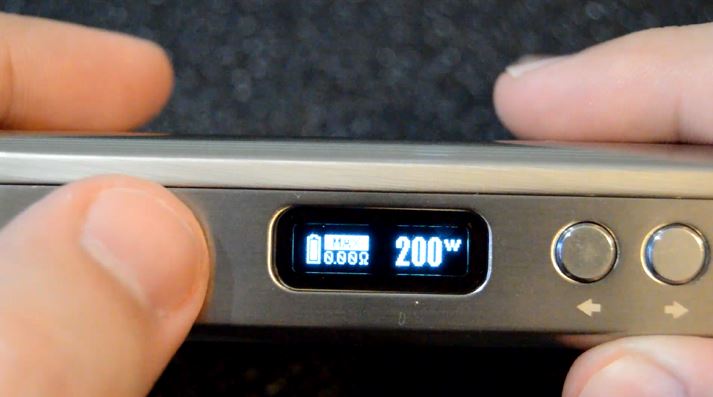 Another cool feature with the Kooper Plus is that it has different strength modes for your vape, meaning you have the option to get a normal vape or you can use something like to maximum strength.  How this works is that when you press the fire button, it will start off at a higher wattage than you've set, then quickly lower to your set wattage.  There are many devices lately that are using this feature, and it's all to offer you a better experience with multiple options in the way that you vape.  Other than that, there's an elaborate menu system built into the device where you can change different settings to your preference.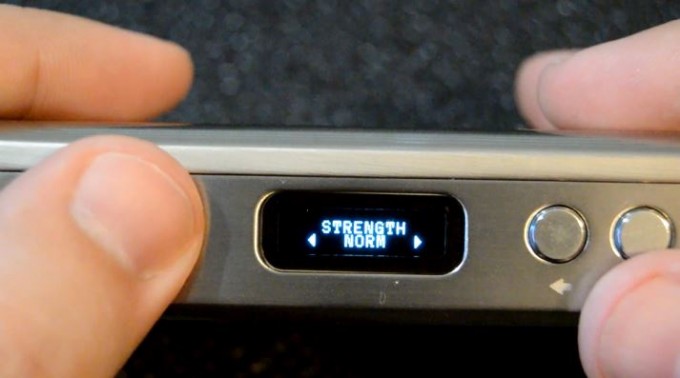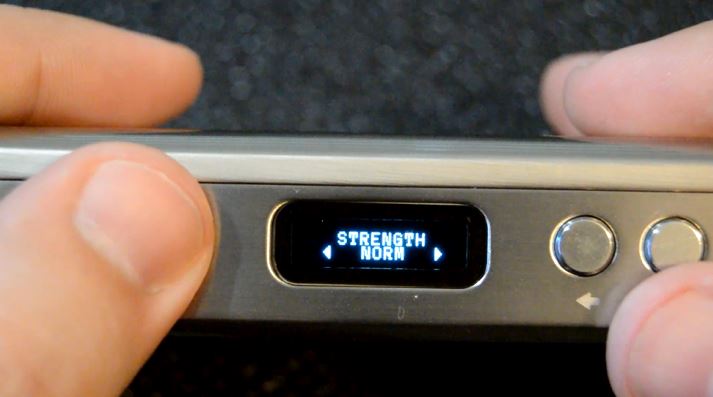 Performance
To be quite honest with you, the Kooper Plus performs pretty much like any other 200 watt device.  There's nothing super special about the vape you get from this device over others, except that it does have those different power strengths to alter your experience.  That feature in itself is one that makes this 200 watt device better than your standard.  Everything worked as it should, there are no complaints, but nothing to really note as a performance increase over other new devices that are available today.