In this Smok TFV4 Mini Tank Review, I'll dig into why exactly this tank has become just so popular.  It's obvious that it has many features that are attractive, in both visual and physical aspects, but what's given this tank the stardom it has received and why has it won in "Best Clearomizer" and "Best RTA" in GuideToVaping's Best of 2015.  I think those questions will be easily answered after you read/watch this review.
Note: The TFV4 Mini Tank was sent by eFun.top for reviewing purposes.
Appearance
When it comes to looks, the TFV4 Mini has it in the bag easily.  Maybe it's the dual layered wide drip tip that has quad airflow holes that gives its high appeal, or maybe even it's the high-end look of the pyrex glass covering the large dual claptonized coil head that rests inside.  It could be many things that makes the TFV4 Mini a pleasing sight to look at.  In fact, when you look at the TFV4 Mini, it's quite apparent that it was built to be aggressive, and I think it was designed in such a way to give you a feel of what is to come from using it.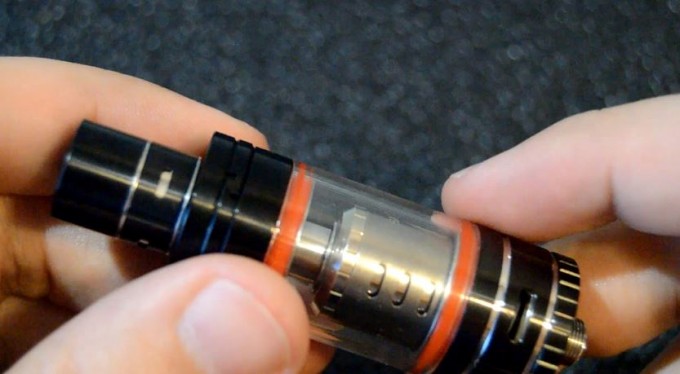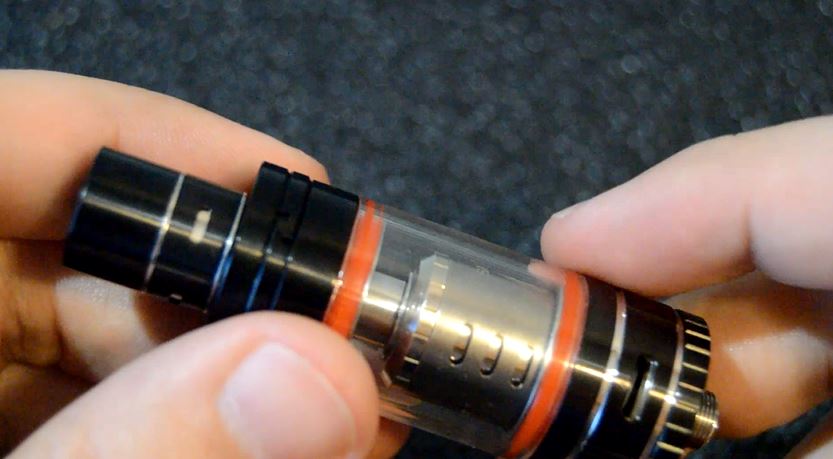 Features
The features offered with the TFV4 Mini Tank is everything you've been looking for, honestly.  It first and foremost offers a stainless steel construction, which is basically come standard for any tank.  Though that feature doesn't get you or I going, maybe its dual layered wide drip tip will, which has quad adjustable airflow control.  Moving on, the top is on a swing arm hinge that allows you to access its top fill design.  This top fill design is becoming more popular, and to see it offered on such an advanced and high performance tank makes owning the TFV4 Mini that much more satisfying.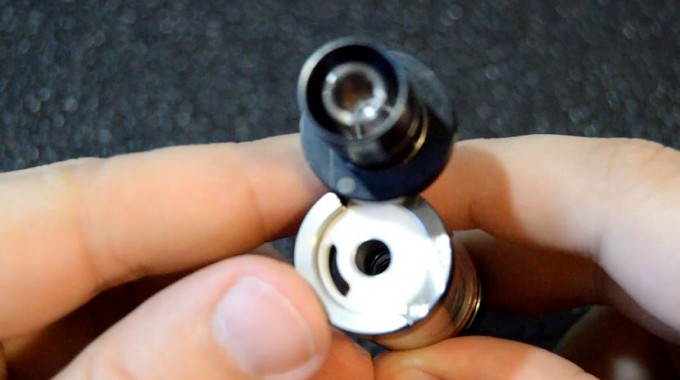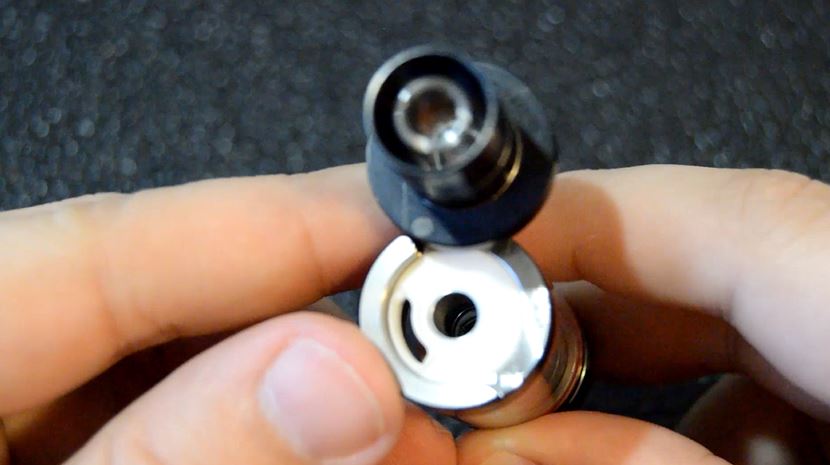 Besides that, this monster of a tank also utilizes pyrex glass with great seals, and it offers a decent 3.5mL e-liquid capacity.  Though I like its "miniature" size, I'm not quite sure 3.5mL is enough for a tank that can support up to 100 watts.  On top of that, there are tons of coil options for this tank, and if you watch the video you can see me using the TF-CLP2, which is a dual claptonized coil head, which can handle up to 90 watts of vaping power.  Included in the kit is the TF-RCA, which is an RBA head, then you also receive the TF-S6, which is a sextuple coil head, yes 6 coils total, which allows you to reach up to 100 watts.  Furthermore, another feature that is offered with the TFV4 Mini is its quad adjustable airflow control on the bottom base, which now gives you two separate airflow options to increase its vapor production.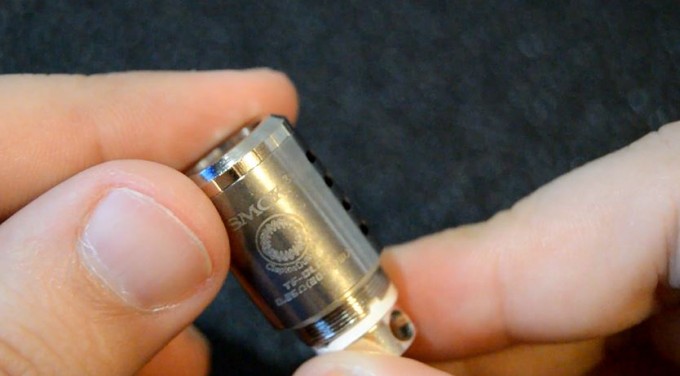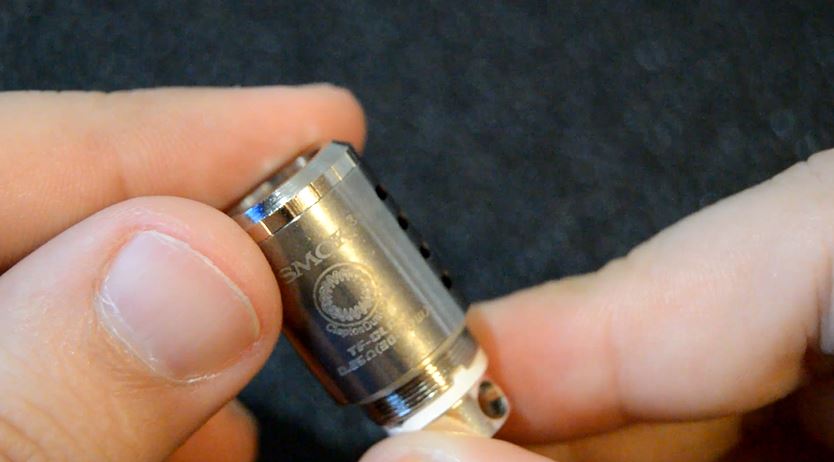 Performance
Due to the plentiful airflow that this tank offers, you can expect a very large vapor production.  If you think your current tank is a performance beast, you haven't met the TFV4 yet.  This bad boy easily produces huge volumes of vapor with the help of its advanced coil design and huge airflow.  You may think that it takes away from the flavor quite a bit, but it doesn't.  In my opinion, there is some flavor loss, but at the same time, look at the amount of airflow you have coming in.  If you're wanting to meet a medium with this tank on flavor and vapor production, you'll likely need to tone done the airflow a bit in the drip tip or cut it off completely.  Other than that, I received a great experience from using the TFV4 Mini Tank, and plenty of vapor to say the least.