The SmokTech SID is possibly the most easiest to use advanced device with a menu that I've used thus far. Though its body ressembles an eVic overall, it's definitely more user-friendly. Today I'll be reviewing the SmokTech SID from Vapor Authority.
Appearance
The packaging is steadily beginning to look better and better with SmokTech products, as well as throughout all manufacturers. It's moved from being packaging that was simply to hold the device, to packaging made for display.
As you open the white box with pictures of the SID device on front and the SID logo printed throughout, a white foam piece sits at the opening, with a cut-out, where the SID rests. For first impressions, the SID looks a lot like the Joyetech eVic, aside from the display screen. One of its first features to notice is the single button design, the indented rings surrounding it for appearance, and the OLED display screen. Other than that and the SID logo, you've pretty much got yourself an eVic body including the top removable cap, which hides the 510 eGo connector.
The appearance is comfortable, rather long, but overall pleasing.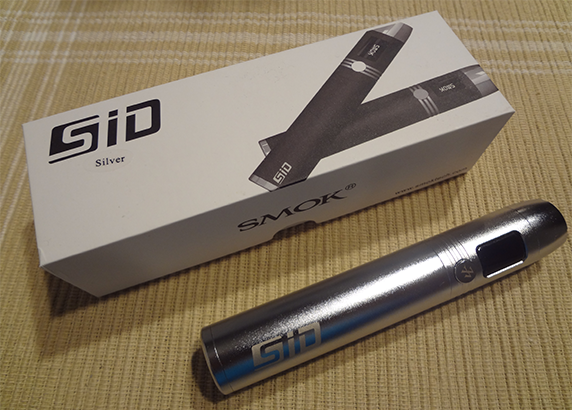 Features
Though this device may resemble the eVic, it's definitely not. What I enjoy most about the SID is the comfortable appearance I'm used to, yet there isn't any slider ring or extensive menu. Instead, the SID uses a single button to make all its changes in the OLED on-screen menu. As a note, the SID is an 18650 variable voltage and wattage device.
Here's a list of features for the SmokTech SID:
510 eGo threaded
Wide drip well
Uses 18650 battery (18mm x 65mm IMR)
PCB with 4 Amperage output limit
Voltage or Wattage Control
Voltage Control Range: 3.0–6.0 V with 0.1 volt increments
Wattage Control Range: 3.0–15.0 watts with 0.5 watt increments
Improved 360° turning button <- I have no clue why SmokTech even mentions this.
Short Circuit protection
Reverse battery protection
Battery Monitoring
Over-Discharge Protection
On/Off Mode
Vented bottom cap
Oxidized aluminum body
OLED display
Selectable Main Info Display: atomizer/cartomizer resistance, battery under-load voltage, atomizer/cartomizer Output voltage
One button-click menu system similar to the ZMAX
I honestly have no complaints with the features of this device. Everything works flawlessly and the ability to go up to 6 volts is great.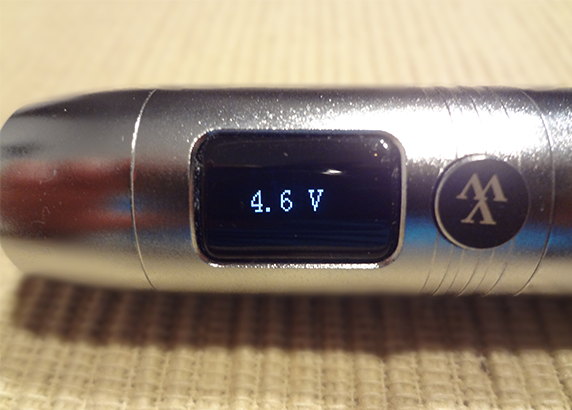 Performance
Since you're able to go all the way up to 6 volts or 15 watts with the SID, the performance you'll receive from the SmokTech SID is perfect. I've seen no issues with the internals, and the external components, such as the button seems to hold up well. I like that the button is metal, has a very clicky feel to it and doesn't stick out from the device too much.