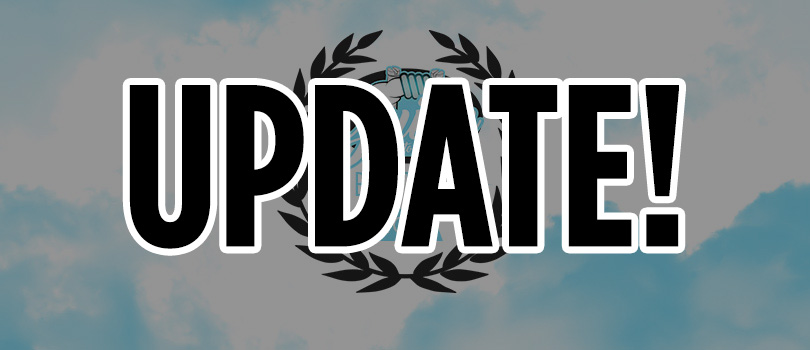 To begin this post, I would first like to thank all of the manufacturers, vendors, organizations, and of course the people of the community for participating in GuideToVaping's Best of 2018 event. For those that don't know, this is an online polling event that begins at the end of the year and closes on the last day of the year — I've been doing this since this blog was formed back in 2011. Each year this blog has created an online event that pulls the vaping community together and unites as one to show recognition to those who deserve it and to participate in something that is fun and interesting.
EDIT: Both Approved Vapers and Bold Vape will be removed from all categories on the polls. It has come to my attention today that Approved Vapers is, in fact, a Facebook Group, which is owned and operated by Bold Vape. Since the Approved Vapers FB Group wasn't eligible to participate in the "Best Vape Forum" category, they then reinstated an 'inactive' forum today (12/28/18) on their website to become eligible. Unfortunately, I cannot allow groups or companies to 'work' the system I have in place, therefore, Approved Vapers is being removed since it isn't eligible, and Bold Vape will be removed due to the deception. They own both, both will be removed. In other words, we do not tolerate shady business.
Mods, Hardware, and Liquid
Like in past years, this year's event has been very eye-opening, showing us many things. We've learned Geek Vape, VOOPOO, Wotofo, and Vandy Vape remain to be the industry's most liked brands, and we've also seen Innokin make a leap forward due to its latest releases. What's shocking this year is that SMOK was barely voted on. We've also learned that Naked 100 continues to dominate in the e-liquid market, for both regular and salt nics, and for those who enjoy CBD e-liquid, Koi and CBD Chefs earn the spotlight. We've learned that the Lost Vape Orion and its DNA powered Vape Pod is loved by many, while Innokin gained attention this year due to the Innokin EQ Vape Pod. As odd as it may seem to me, Geek Vape is on top from the Geekvape Aegis Legend while Uwell remains at the top with its Crown 4 Tank. It's obvious that consumers are enjoying the Drop Dead RDA, they still prefer the Dead Rabbit RTA, and the Profile has made a swift push as many vapers daily driver.
Forums
Now onto the forums category. Let it be a note that if a forum does not exist, it will be removed from the forum category. Additionally, on this poll, a Facebook group is not considered as a forum, even though technically it is. Let me explain why. This poll was made to show recognition to those who deserve it, and it takes a lot of work for forum owners to create a standalone forum, whether that be from conducting SEO, generating traffic, marketing, moderators, and much more. As a blog owner, I know there's a lot that goes into running a website and ensuring that it remains relevant and functional. When it comes to a Facebook group, none of that is required, there is no real work that goes into it (I run a group as well), and I do not feel that a 5-minute-thrown-together Facebook group deserves the recognition, nor should it be considered the "best" out of an entire year. If you do not agree with this, I'm sorry and I will not try to force you into participating in next year's event.
Blogs
As for the Best Vape Blog category, if the blog does not exist, it will be removed from the Best Vape Blog category. Again, as a blog owner myself, which has been up and running since 2011, I know the hard work it takes to generate traffic, produce quality content, and to ensure that everything is running properly. It started as just a way for me to help vapers with information about electronic cigarettes as I was learning it myself, then turned into a full-time business that requires my non-stop attention. Owning and operating a blog is definitely a job, so those who have one that has gained attention for the information they provide should be recognized. Since this is a specialty field of mine, I would like to give some advice to you blog owners — your Internet fame may not last, and the past videos you've created and just posted on your blog will slowly trickle down to a couple of viewers per day, and eventually you'll be left with a blog that's filled with videos and no actual content. Before that time comes, if you want your blog to thrive, as I do mine, create helpful content and gain organic traffic. That's where the real work comes into play and that's how you'll build a successful blog.
YouTube Channels
For the YouTube channels… you guys are a trip, honestly, and I say that in no disrespect. For some reason each year you crave the attention and recognition, and that is completely fine, I get it, kinda. However, you make the poll out to be nothing but a huge popularity contest and that isn't what this is about. I want you to earn votes and I want you to get the recognition that you deserve, but creating a monstrous campaign for everyone and their brother to vote for only you in every single category is a bit ridiculous. Encourage your viewers to really express their opinion on what the best mod was this year by voting, instead of telling them to vote for you in every category. Let's take GrimmGreen for instance, I don't think he participates in the best of polls on GTV anymore, I really don't know how he feels about me and this blog, and yet each year he's at the top of the list when it comes to the best youtube channel and vape blog. Why? Because he simply creates good content, even if it takes a full day to watch it. And as for his blog, although he only just posts his videos on the blog, he adds timestamps etc to the post to share information, guide people, and to give the post some substance. As much as I love you pushing traffic to my site for people to vote, I would prefer and I'm sure others would prefer a more quality voting experience, rather than seeing your name plastered on the best mod category. It's hard for me to help you understand this, but these polls are a community thing, not a you thing.
Best of 2018
The Best of 2018 category: This category was designed to share the best of the entire year, be it what mod you thought was the best or the brand that was the best, but it's not another category for YouTube reviewers to take attention away from others who deserve it more. Like year's in the past, all "people" will be removed from this poll. As much as I respect you for constantly creating videos (I know it's some tough work), you aren't the best of 2018. You and I do not come even close to the number of hands these mods fall into, nor do we have the reach that many of these brands do. Let's give these sites, brands, and products the recognition they deserve in the Best of 2018 category. In this post, we want some of the industry's hottest forums, events, brands, and stores to shine. Each year you'll see everything from vape society supply to vapor authority and more filling up the polls. Hundreds of names get entered into the Best of 2018, but only three come out on top!
Closing
To finish, I understand that a large part of every year's faults is on me. After doing this for year's, it has become a huge headache with people manipulating the polls, treating the polls as a popularity contest, and the constant emails I receive from people complaining about this person or that person. Next year, things will be much different. I will have my developer implement an account-based voting system, along with an initial post to explain how to properly vote in each category with rules and guidelines, as well as including it on the voting page. I know it may not seem like much, but I've traveled across the US running these polling events and to many manufacturers, vendors, brands, organizations, and people, receiving that recognition means something. I will do my best next year to improve. Thank you.
The polls have been updated to reflect the changes mentioned. I want to leave you with the text that Vapor Authority uses when they tell their customers about GTV's Best of 2018 as an example others should follow in the future.
Dear Newsletter Subscriber,

We have some exciting news – the annual Guide to Vaping Best of 2018 has officially launched! You can now cast your votes for the best within the vaping industry. If your a fan of Vapor Authority, show us some love!

Make sure to visit the Guide To Vaping Website and support those who you believe are truly the best in their respective fields. Of course, as much as we would like to place first in certain categories, we ask that you maintain the integrity of the contest, and choose your selections honestly.

Thank you, and happy vaping!