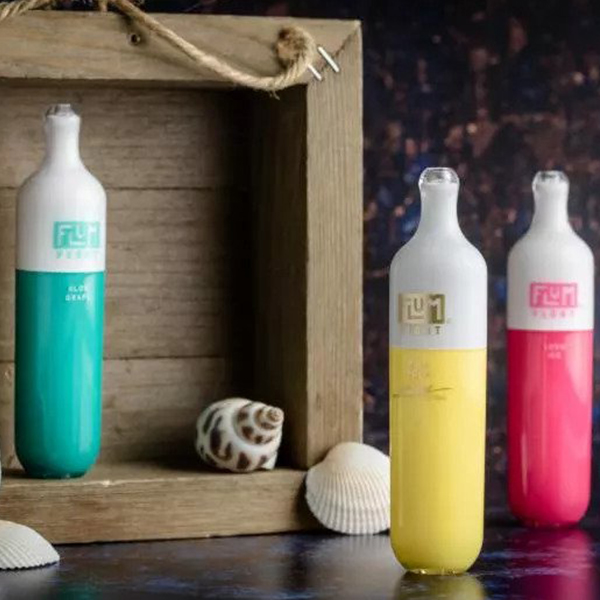 Although the market is flooded with disposables vapes these days, there are several that have certainly stood out compared to the rest. For example, the new Flum Float Disposable Vape is making waves throughout the vaping community, since it provides some of the most impressive flavors, a whopping 3000 puffs per unit, and has a unique design that is comfortable to use as well. If you enjoy disposable vapes, you're going to love the Flum Float Disposable Vape.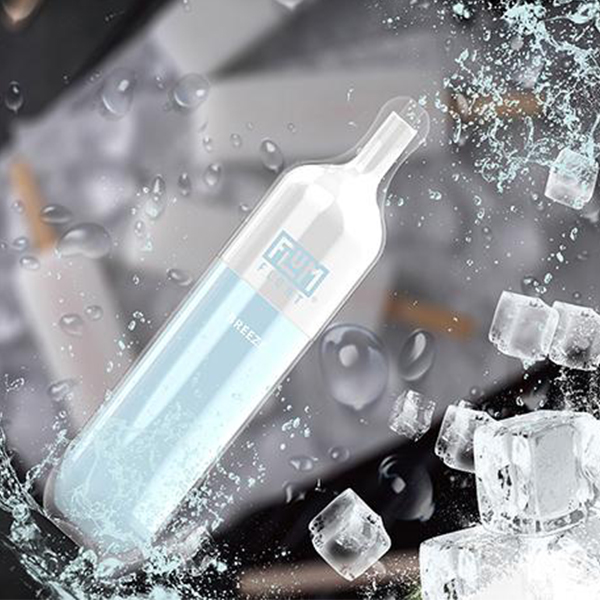 The Flum Float Disposable Vape
The Flum Float Disposable Vape is the latest disposable vaping device to hit the market. It features a unique rounded design that makes it comfortable to hold and comfortable to use. The device features a cylindrical housing that is quite capable of housing a large battery and vape juice capacity, which makes for a higher puff count. It sports an integrated 1100mAh battery, ensuring both long sessions and great performance throughout use. It has an 8mL vape juice capacity, so you can expect upwards of 3000 puffs per unit. The longer sessions and higher puff count will surely make you enjoy this device even more. The device is filled with 50mg of salt nicotine and shares a wide variety of flavors, such as mixed berries and the most refreshing cool mint. If you're looking for a solid and flavorsome vaping experience, you should definitely give the new Flum Float Vape a try.
Flum Gio Disposable Vape
Flum Vapor recently launched the Flum Gio Disposable Vape, which can be seen as an improvement over the original Flum Float. Sporting a compact design that is both extremely lightweight and portable, this newly introduced vaping device offers all that you enjoy about the original. It now features a soft silicone outer shell, the mouthpiece has been improved with a more comfortable design, and it houses an 8mL vape juice capacity, which will yield a large 3000 puff count for you to enjoy. Presenting great performance and the smoothest vape you've come across yet, the Flum Gio Disposable is blistered with a range of flavors to choose from, including Tropical Punch, Litchi Ice, Juicy Apple, Berry Fusion, Power Bull, and Coffee Pump flavors.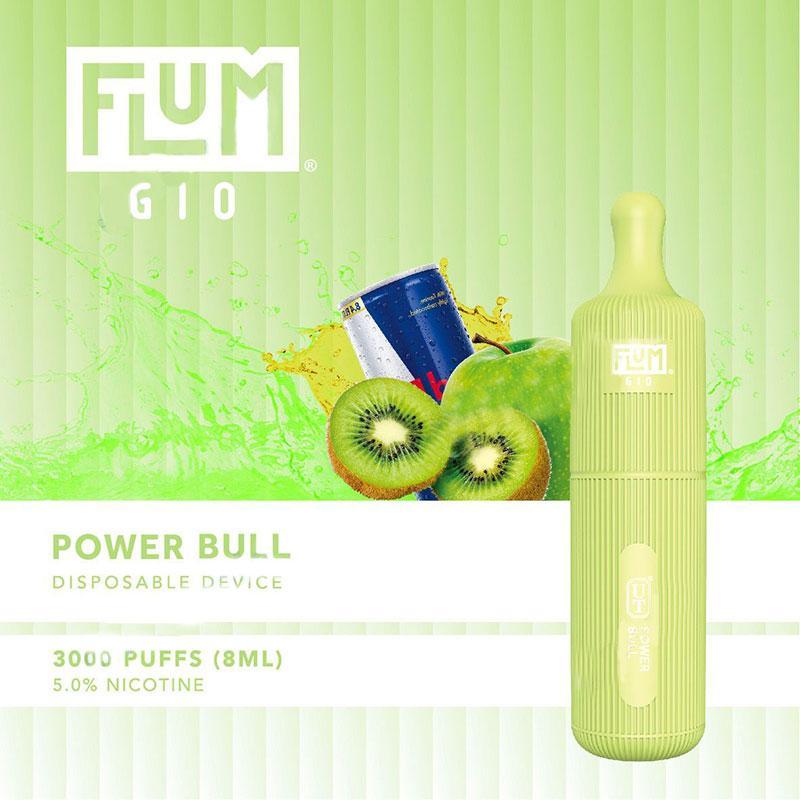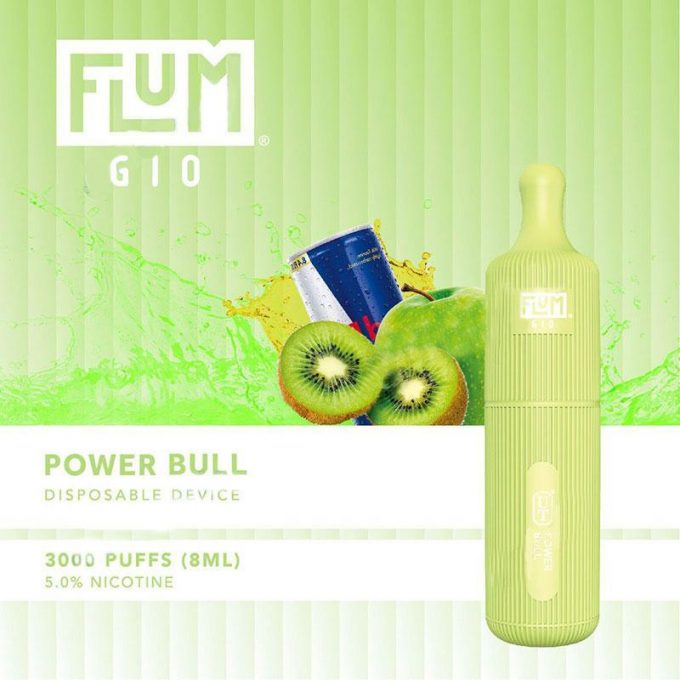 If you are looking for a disposable vape that is easy to use and tastes great then look no further than the Flum Gio Disposable Vape. This vape has been designed with the beginner in mind, so it is perfect for those who have never tried vaping before. It comes with everything you need to get started and features an intuitive design that makes it super easy to vape!
Flum Nic5 Gio Disposable Vape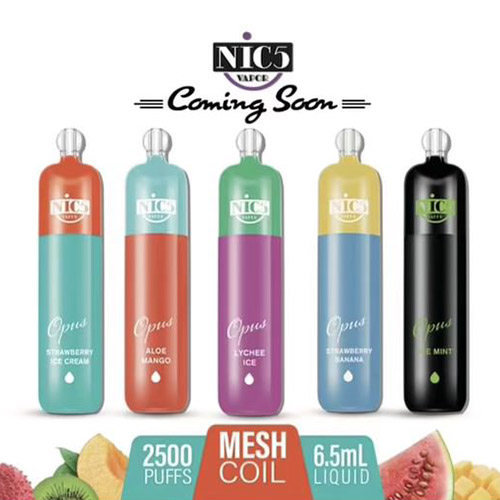 The Flum Nic5 Gio Disposable Vape is yet another device that has been added to the Flum Vapor collection. It is a solid device that looks incredibly pleasing, yet maintains a compact and convenient design to ensure the highest level of comfortability. With its small footprint, you can still expect a 6.5mL capacity, which leads to 2500 puffs per unit. The device also utilizes a mesh coil, focusing heavily on both taste and performance. Enjoy as many as five flavors within this collection, ranging from Strawberry Ice Cream, Aloe Mango, Lychee Ice, Strawberry Banana, and Ice Mint.
Flum Float Disposable Vape Flavors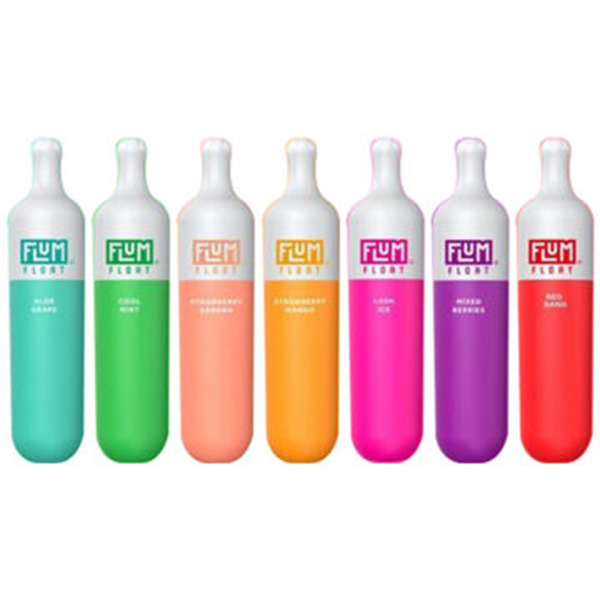 Mixed Berries
Delivering a satisfying taste, Mixed Berries will surely become one of your next go-to blends. It gives you a delightful taste experience, boasting a range of berry flavors that will surely entice your taste buds. If you want something that is super satisfying and will keep you pleased, this is definitely the mix to try.
Lush Ice
Offering up a flavorsome taste with every puff that you take, Lush Ice will definitely become one of your all-time favorites. It brings you a delicious watermelon flavor, which combines with a frigid menthol to create yet another all-day vape that you can add to your collection of disposable vapes.
Red Bang
Whether you're looking for a new vape to add to your collection or you just got to have that classic energy drink flavor, Flum Float Red Bang will most certainly provide you with a thrilling taste that cannot compare. This fascinating flavor recreates that bull taste that has always been a favorite you've craved.
Strawberry Mango
Lavishing your taste buds with loads of delicious flavor, Strawberry Mango is just what you need to add to your collection of favorite vapes. It brings together a tropical blend of strawberries and mangoes, giving you just enough of a splash of the two flavors to keep you wanting more. It leaves a lingering taste that only adds to the excitement of vaping this flavor.
Cool Mint
Boasting a refreshing taste, Cool Mint is just the thrilling flavor that you need coating your airways. It is an extraordinary flavor that offers the pure taste of mint, leaving you with a cool and refreshing taste that you can always come back to when you need something different.
Aloe Grape
Providing light and crisp taste, Aloe Grape will definitely be the flavor you come to fall in love with. This amazing blend coats your mouth with a light, crisp, and refreshing taste that will make the mouth water with excitement. If you're looking for something new to add to your daily vapes, this is it.
Strawberry Banana
Slathering your airways and coating your taste buds, Strawberry Banana acts as the perfect vape. It offers tons of delicious notes that you'll find incredibly pleasing. It brings you the amazing taste of strawberry and banana flavors combined together, creating an explosion of luscious flavor you can enjoy all day long.
Update:
Looking for disposable vapes that are different than the ones listed here? Consider the Esco Bar, Hyde Retro, MrFog, and more. There are many different devices to choose from and you aren't subject to just one brand or flavor. For instance, there are many Hyde Vape Flavors to consider. Take a look around and we're certain you'll find a new disposable that meets your flavor preference.