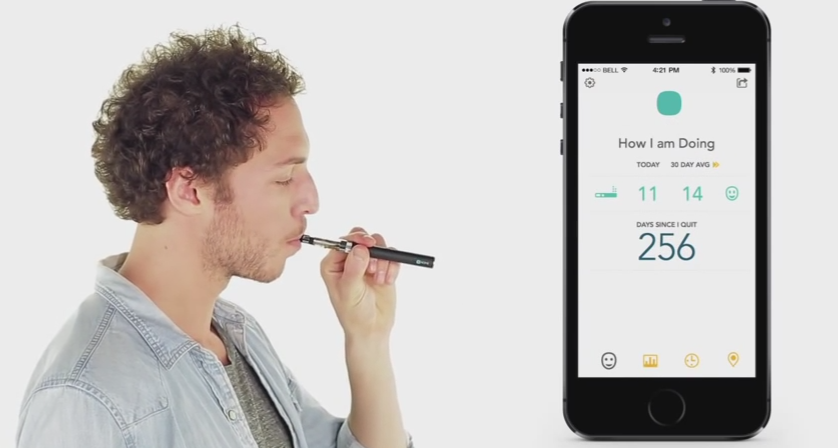 Though it may look a lot like your typical EVOD battery, this 900mAh smartphone synchronized electronic cigarette is an awesome addition to this industry. Lately, Bluetooth enabled devices have been at the top of the news headlines and we've been here to cover them in our Product Watch category. So, where there is one to enter this industry, a flood of more will follow – meet the Smokio, a Bluetooth enabled device.
Holding a $129.00 price, the Smokio offers a 900mAh "Smart" electronic cigarette that is Bluetooth enabled. The kit comes with the device, 2 CE5+ clearomizers, a USB charger and a bottle of zero nicotine e-liquid. In addition, you can download the free app that is compatible with both iOS and Android smartphones. The app also offers "in-depth information about a user's consumption, capturing every puff, tracking health improvements and even calculating how much money using Smokio has saved so far."
As for exposure, the Smokio has already made its way in the media, and now appearing on the GuideToVaping. Smokio has also been seen on places like Gizmodo, Engadget, The Verge, along with many more.
Does the Smokio offer the best experience with producing vapor and beats all other devices on the market? No. Does it produce vapor and have the ability to interact with your phone? Yes.
Need I say more?