The electronic cigarette offers many benefits to our everyday life and current circumstances, and many are starting to come around and see this. In fact, correctional facilities have already began seeing the benefit of selling the devices to inmates. We've already shared that a Tennessee jail started selling e-cigarettes 8 months ago, and then 5 days later an Alabama jail selling e-cigarettes popped up in the media headlines and we shared that with you also. So, to continue on, this time a Virginia Beach Correctional Center will jump on the train and follow in the same line by now selling e-cigarettes to inmates as well.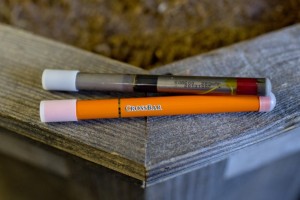 The Virginia Beach Correctional Center reported that it will begin selling "CrossBar" e-cigarettes to inmates in as little as a month. The disposable e-cigarette will be sold for a whopping $15, and the facility will receive about $10 in profit. The revenue gained from this new jail house venture will used for inmate programs and to hire more deputies for the facility.
Inmates have been requesting e-cigarettes for years, but I didn't feel comfortable allowing them in the facility until I researched them further. We polled the roughly 1,400 inmates, and 85 percent said they wanted access to the devices.
Stolle also included that the Virginia Beach jail banned cigarettes in 1990 to clear the air and prevent fires, but electronic cigarettes will resolve those issues. Moreover, Stolle said the devices will be a way to boost the jail's budget by as much as $1 million a year – which will be a turn-around from the steady decline of state funding.
State correctional facilities are starting to take to the benefits e-cigarettes offer, and that can only lead us to believe more will continue to follow.
You can see the original article here.