Buying cannabis online seems overwhelming, right? However, consider the health benefits or the pleasure you get out of it. Most importantly, you need some knowledge of where to get your supplies. Cannabis is legal in some states, so it depends on where you are living at the moment. Follow the state rules when buying cannabis online.
Thanks to various advocacy groups and scientific research, many people are open to smoking weed because of the numerous advantages. Some get it for recreational purposes and others for medical reasons. You can get your supplies online by going to an offline dispensary.
However, most people prefer to buy cannabis online because of its convenience and privacy. Here are a few things to ponder about before you buy your weed online.
Legality Of Marijuana In Your State
As much as you can order weed online, it's vital to check if your state permits marijuana use. Access to online weed dispensaries is unrestricted but ensure you are not violating your state laws. Make sure marijuana use is legal in the state before getting your supplies from an online merchant.
Legal Marijuana Use Age
Not all states permit marijuana use for legal adults. You may be 18 years old but not legally allowed to use or buy weed. Online cannabis merchants have restrictions. For instance, you will get questions like are you 21 years old. This means you must be at least 21 years old to buy weed online from that vendor.
Marijuana US law is modeled after alcohol and liquor laws. You must prove your age with identification before buying weed in person or using online dispensaries.
Acceptable Order Amount
If you are buying cannabis online for the first time, then you should know whether the online stores allow small orders or only big orders. You can try The Green Ace of British Columbia for quality weed and pick your order amount. Generally, clients should place small orders. The purpose is to ensure you don't spend a lot of money on something you don't want. Also, it allows you to test the legitimacy of that website.  
Licensed vendors
Check if the online merchant is licensed to sell marijuana. States that legalized weed require vendors to have a license. Everyone selling marijuana whether for recreational or medicinal purposes must have that license.  Establish that your online merchant has legal authorization. Check their license number against the database to ensure you are not getting your supply from a spammer.
Ascertain The Product Strain And Type
Check if they have the product you need based on purpose. If you need the supply for recreational or medicinal use, the cannabis strain is different.
Medicinal marijuana is specifically bred to give you maximum health benefits and have less psychoactive effects. Recreational marijuana majors on getting you feeling high and doesn't need a doctor's permission. However, you need a prescription from a registered health professional to buy medicinal marijuana.
Merchants stock different weed options in times of the type of usages such as edibles, tinctures, oils, vaporizers, and more. Know the product that works for you best before ordering.
Check the delivery history
The online store should have an established delivery schedule that fits your needs. Marijuana suppliers have a large clientele. Besides, they are interested in a safe and secure delivery system that gets your supplies straight to your doorstep.
Make sure you are dealing with an online store that uses practical packaging. This gives you personal privacy and ensures your order gets to you on time, safely, and fresh. Look at the shipping guidelines and check if they have affordable delivery rates.
Explore online vendors
Visit different online vendors to sample what they are offering. Do they have the same shopping rules? You can do it on your computer, so it's not stressful.
Check out the one giving you the best deals. Alternatively, you can check the weed delivery directory in your area to know the ones offering the best deals in your location.
Check online reputation
What kind of reputation does the online store have? Does it offer the best cannabis medication? Buying weed is never a simple task. There are several elements to verify and reputation is just one. Buy your cannabis online from a reputable store or shop.
Check return policy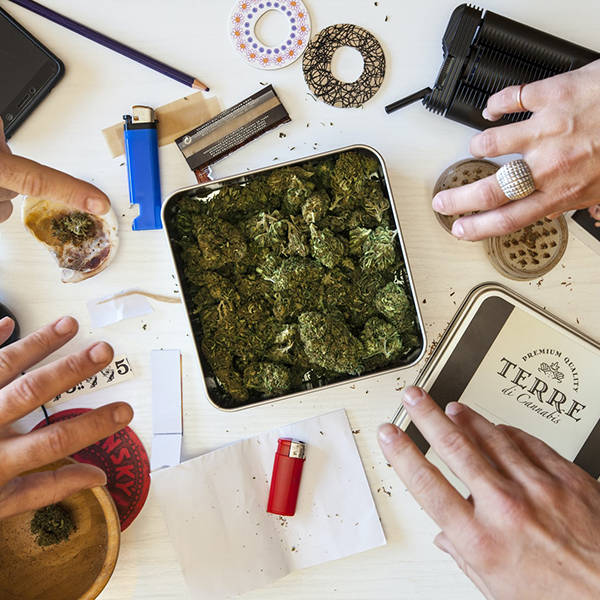 Does the website have a return policy? You need this in case you have to return the product for various reasons. Ensure that the marketplace or website has a return policy to make your shopping stress-free. It shows that you are dealing with a reliable merchant.
Doing research when buying cannabis online is vital if you want the best product. Whether it's for recreational or medicinal use, you deserve the best product. Marijuana is trending because of its legalization and published health benefits.
Many vendors are claiming to be legit sellers who keep clear of scams by avoiding websites that have shady or hidden information.