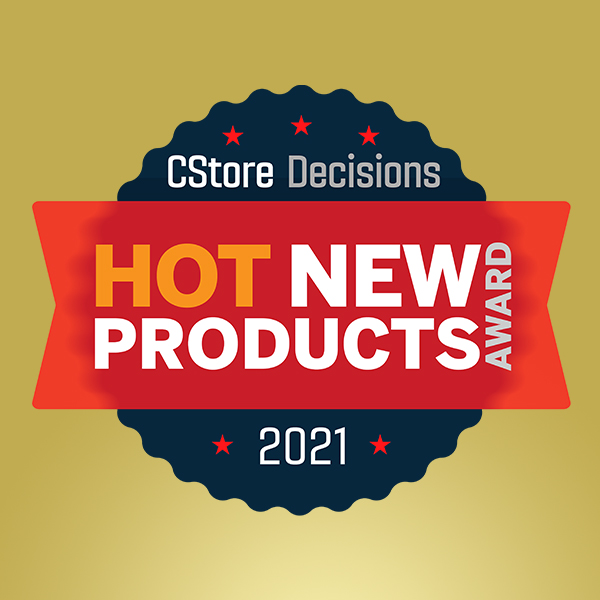 The C-Store Decisions publication has a yearly contest that rates the best new products available for convenience store shelves. Companies submit new products to a panel of judges at C-Store Decisions and winners are released for each product category. Some of the product categories covered are beverages, meat snacks, sweet snacks, tobacco alternatives, and tobacco OTP (other than tobacco). Their expert panel of judges includes 11 executives and retirees that have vast experience in the convenience store space. The point system used by the expert judge panel to award contest winners included innovation, packaging, likeliness to carry or implement in stores, and more. 
Tobacco OTP Contest Winners
VaporLax Athenaz Vape Pod
The bronze winner of the tobacco OTP category was the VaporLax Athenaz Pod System from Mi-One Brands. Mi-One brands are known for their popular refillable vape pod products but also are among one of the leading wholesale disposable vape distributors in the United States today. The Athenaz Pod System was designed as a bridge for regular users of disposable vapes into the world of refillable vape devices. Not only are refillable vape devices better for the environment, but they are also much more cost-effective.
Disposable vapes have taken the vape industry by storm over the past couple of years due to their ease of use. However, disposable vapes often have little variance in nicotine strength, which makes lowering your nicotine over time a very difficult task. The Athenaz was designed with the same size and style as a disposable vape but allows vapers to utilize an easy-to-use refillable tank and rechargeable battery. The Athenaz vape system also uses an automatic draw which makes the transition from disposable vapes to this refillable device as easy as can be.
Vapers can keep the same sleek and portable form factor of their favorite disposable vape and get more mileage out of their device. The Athenaz refillable vape is also compatible with nic salt vape juice as well as high VG (max VG) vape juice. The Athenaz pod can work with all types of vape liquids because it utilizes a new laser-cut mesh coil technology that has a 0.6-ohm resistance. 
Forth CBD Vape Pen
The CBD Vape Pen by Forth CBD won the silver medal placement. Even though the Forth CBD Vape Pen is not a tobacco product, it uses a sleek disposable vape design and holds 150mg of CBD in each vape pen. The pen is offered in a wide variety of flavors and contains no nicotine. Flavors available for the Forth CBD pen are Mixed Berry, Original Hemp, Menthol, Grape, Mango, and Mint.
White Owl Swirl
The gold winner for the Hot New Product Contest was the White Owl Swirl: Chocolate & Vanilla Cigarillo. This unique flavor profile lifted it above the tough competition for this yearly award. White Owl, known for its wide variety of flavors, launched this new product without the use of its common fruity mixes.