Today, we're sharing a list of the top 25 best vape shops online. These shops present the best prices, customer service, and are some of the most trusted vape shops online. You'll find a varied list of different vape shops, some offering better pricing than others, some providing free shipping, and others having a better selection of vapor products. Get ready to scroll through pages because this is the largest list we've ever constructed. We encourage you to share this lengthy list with your friends and family so that they too can take advantage of the best vape shops online.
NOTE: There are 5 total pages to sift through. We are inserting 5 online vape shops per page. When you finish looking through one page, feel free to visit the next for more of the best vape shops online. These vape shops are not listed in any particular order.
---
---
1. SMPL Juice
SMPL Juice is one of the best vape shops online because it's just that, simple. This company provides a select number of flavors that try to hit different flavor categories, such as dessert, candy, fruit, and beverage. The ejuice seems rather simple when it comes to the flavors but the tastes are very complex. I have the SMPL ejuice line and I'll be the first to say that it's delicious. To top it off there is a non-stop BOGO (buy one, get one) sale, meaning when you pay for one 120ML bottle of SMPL Juice, you get a second 120ML bottle for free. The price is super low, only $22 for a total of 240ML. Add in free shipping and you've just discovered one of the best vape shops online to buy ejuice. You can thank me for this little tip in the comments!
SHOP SMPL JUICE HERE
---
2. Ejuice.Deals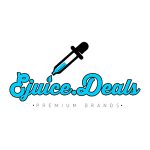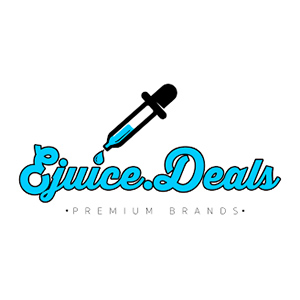 Ejuice.Deals is one that I've raved about for several months on this blog. It's what I feel is one of the best vape shops online because they're constantly serving up fresh deals daily. The prices on ejuice are fantastic, so much so that you'll find it hard to believe. Often times you can find all the top brands on this website being sold nearly double the price of how much they cost on Ejuice.Deals. Ejuice.Deals buy ejuice is bulk, they're actually popular manufacturers themselves, and they've made great connections with some of the industry's top brands, so they're able to offer premium ejuice with amazingly low prices. To add to it, they've also got a nice select of mods and accessories that's priced very well also.
SHOP EJUICE.DEALS HERE
---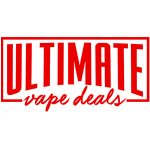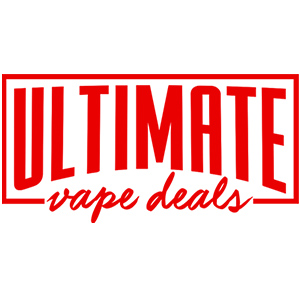 Another one of the best vape shops online is Ultimate Vape Deals. UVD has a huge choice of ejuice, a few mod kits, and on-going clearance items and deals. In fact, as I'm writing this they're selling 400ML for only $20. You'll find that there are many great prices online from different vape shops but what you don't see at first is that once shipping is added into the mix, you're paying the normal price you'll find ejuice anywhere else. What I like about Ultimate Vape Deals is that no matter how much ejuice you buy, you'll only pay $5 shipping anywhere inside the U.S. They carry some of the most popular brands, such as Naked 100, Reds Ejuice, Magnetic Liquids, Loaded, Holy Cannoli and more, all below the ARP. Check them out!
SHOP ULTIMATE VAPE DEALS HERE
---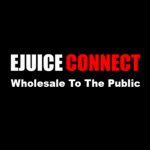 Ejuice Connect is another one of the best vape shops online, as they stock a large variety of ejuice brands and flavors that are favored by the vaping community. Many of these popular brands often cost double what you pay on Ejuice Connect, making this a sure-fire spot to pick up ejuice. What I like about Ejuice Connect is that not only can you find tons of affordable ejuice but you can also take advantage of their hardware category that's filled with mods, kits, tanks, and accessories. All of the hardware you'll find on this store are priced exceptionally well, many times way below the ARP.
SHOP EJUICE CONNECT HERE
---
5. Ecig.com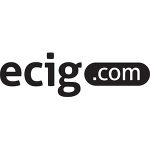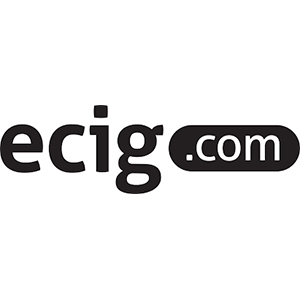 Ecig.com has been a big player in the vape game for a while now but when they first open in the vaping market, many vendors didn't like them due to them cutting costs in half for customers. In fact, they were undercutting vendors by as much as 40%. Though their competition didn't like them, their customers surely did. I was given the opportunity to actually visit Ecig.com in Texas, where they're headquartered. They flew me out, put me in a hotel, gave me a tour of their facility, and man was I shocked! I went on a post office run with them and the back of the truck we were riding in was filled to the brim with orders going out from the last 2 days. These guys are selling tons of vaping gear and they're doing it because of the low prices. Take advantage of it, everyone else is, at least from what I seen.
SHOP ECIG.COM HERE