If you're looking for the best cheap mods, you've come to the right place. In this article, we're going to share a list of the top 5 best cheap mods under $20. There are thousands of mods on the market, and nowadays everyone knows they do the same thing, work the same way, and you can expect the same experience from each one. With that said, save yourself some money, choose one of these mods that costs less than $20, and put the rest of your budget into buying a tank and e-liquids that truly satisfy you.
Best Cheap Mods Under $20
In our list of the best cheap mods under $20, we have browsed the web to find devices that are not only affordable but will deliver the best appearance, the most power, the best features, and of course ones that are the best deal. If you're on the hunt for the best cheap mods, this list is a great start.
1. Think Vape SAILBOAT 85W Box Mod ($18.99)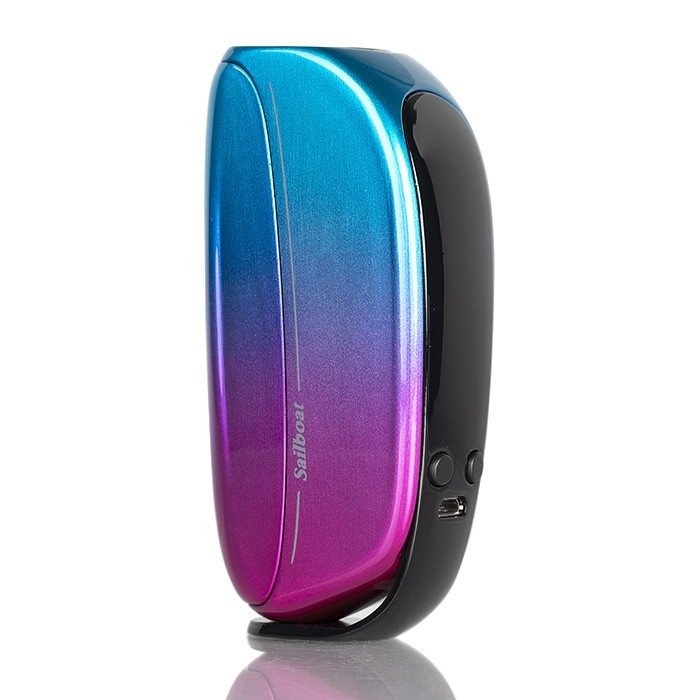 Standing just 93mm by 45mm by 30mm, the Think Vape SAILBOAT Mod is rather compact, making it super portable and great for those who are more mobile. Its quality is outstanding, as it's constructed of a kirksite and polycarbonate material with zinc alloy material within the device, which makes its structure durable and long lasting. The device has the capability of housing a single 18650 battery, and it utilizes a proprietary chipset to enable up to an 85W output. The appearance of the SAILBOAT by Think Vape looks phenomenal, sporting a hidden firing button, two adjustment buttons, a 0.96″ OLED display, and an ergonomic design that both looks and feels good. In addition to its wattage/power mode, the Think Vape SAILTBOAT Mod has a full temperature control suite and bypass mode, allowing you to further define your vape experience.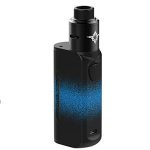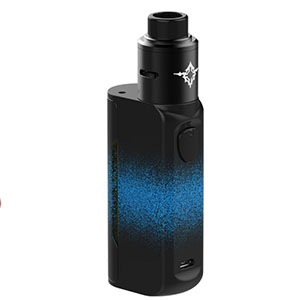 With a pleasing appearance and compact design, it doesn't get much better than the Rincoe Manto Mini RDA box Mod Kit for a mere $18.99! The device houses a single 18650 battery and has lightweight polycarbonate construction. It delivers extraordinary appeal due to its water transfer painting and comfortable feel that the outside of the device offers. With a single, oversized firing button and magnetic battery door, you'll begin to see why so many are turned on to this mod and RDA combo. For such an affordable price, you wouldn't think you could pull 90W from this device, but you can. It not only offers variable wattage but a bypass mode as well, along with a variety of protection features that are built-in. The included Rincoe Metis 24mm RDA is just as impressive, boasting a 24mm diameter and stainless steel construction. The rebuildable dripping atomizer has a spacious build deck, two posts and a single terminal design. You can use the RDA with single or dual coil configurations, there is a large dual slotted airflow system, and it comes with an 810 Delrin wide bore drip tip.
3. Vaporesso Drizzle Fit 40W Box Mod ($14.95)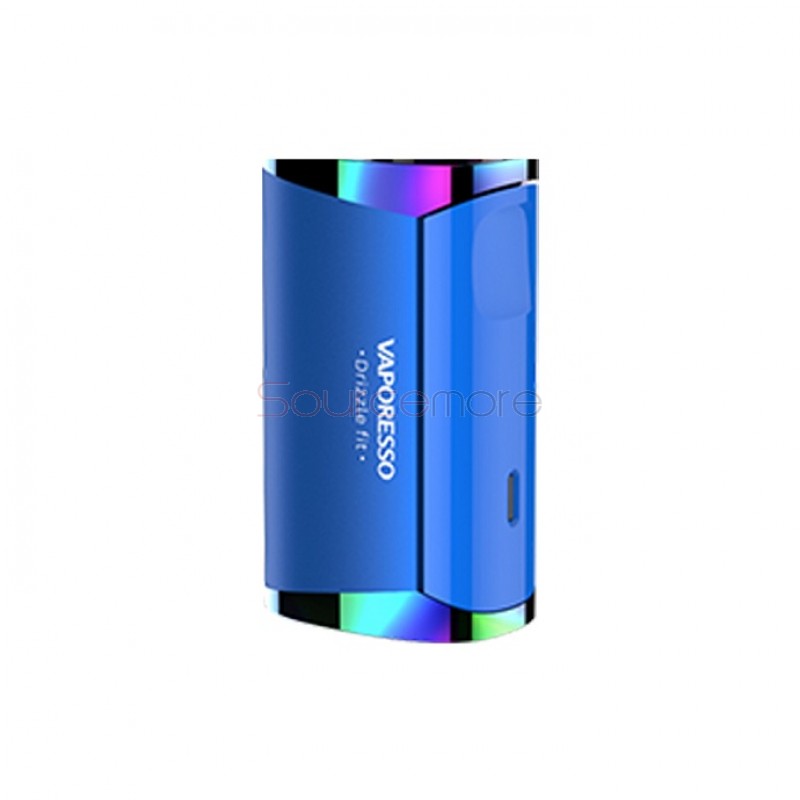 The Vaporesso Drizzle Fit 40W Mod was a must to include on this list due to its low price of $14.95. And, it isn't just the low price, it's that it also boasts the Omni Board Mini Chipset, allowing for a 40W output. The device stands just 97mm by 33.3mm by 23.3mm, making it a very compact mod. It's a compact device that looks flawlessly executed as far as design goes, and its many colorways allow you to choose the perfect look for your personal style. Internally, the device hosts an integrated 1400mAh rechargeable battery and includes an LED indicator light so that you can monitor the battery at all times. There are several protection features built into the device as well, protecting both you and your new Drizzle Fit Mod.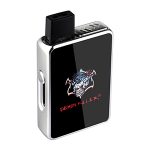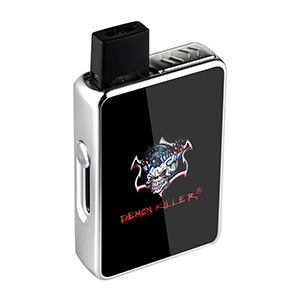 While it's on the border between a box mod and a pod system, we thought this would be an excellent device to add to the list because of its price, its appearance, and because it accepts JUUL Pods, which you can find anywhere and everywhere these days. The device is super compact at just 13.5mm by 42mm by 61.5mm and looks great with its mirror finish panels. What's so fascinating about this device is that it looks like a pod but functions like other pod systems, allowing you to get the best of both worlds. Inside the Demon Killer JBOX Mod is a built-in 420mAh battery, which is perfect for supporting a JUUL pod. It's small enough to hang around your neck or slide into your pocket, making it one of the most portable mods you've ever owned!
5. Wismec Reuleaux RX300 300W Box Mod $(19.90)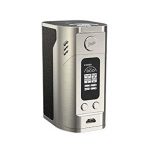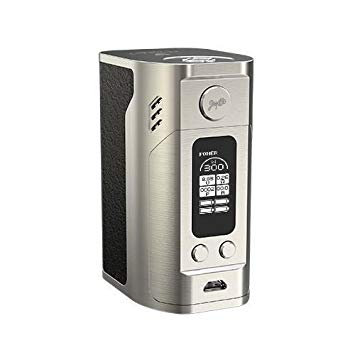 The Wismec Reuleaux RX300 Mod is definitely an older device, but it still looks, functions, and performs the same as it did in its prime. With it being older, the price has come down significantly, and that's the best time to take advantage of such an epic product. It's a chunky device that's capable of housing quad 18650 batteries, meaning you'll get unbelievable battery life. With that battery capacity, you'll also be able to reach up to 300W of vaping power! It utilizes the Wismec RX300 Chipset and delivers incredible features, like a full temperature control suite, upgradeable firmware and more. On the outside, it sports a soft poly-angular frame with aluminum construction for enhanced durability. An OLED display rests just above the two adjustment buttons and right below the firing button, making data easily viewable.