Top 5 Kanger vape mods of 2016 gives an in-depth view on Kanger's latest and most popular vape mods moving into the year 2016.  Though some of these mods were developed and released in 2015, Kanger has set them on a growing path of success for the new year.
KangerTech has become the focal point within the vaping market, producing some of the most remarkable mods this industry has ever seen.  There was once a time when Kanger was only known for their Evod (eGo) Battery and Clearomizer combination, but 2015 was the most successful year for this company, as they finally branched off into the mod sector of the market.  From its very first release of the Kbox, an affordable box mod with a unique appearance, it's been a downhill stretch for the company as nearly each and every consumer within the industry flocked to the quickly growing brand.  Today, we want to share what we feel will be Kanger's top 5 vape mods of 2016 — at least until they add another to their arsenal.
---
1. Kanger Kbox Mini Platinum
Featuring a SUS 304 casing, an impressive appearance and all of the latest perks, the Kbox Mini Platinum is certainly a device you'll want to add to your collection.  The Kbox Mini Platinum by Kanger builds-upon the original Kbox Mini, offering the same structural design, yet flaunting its 304 stainless steel construction.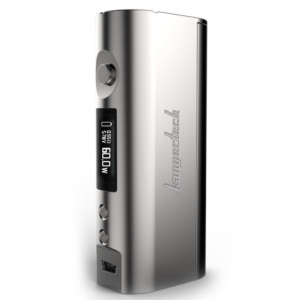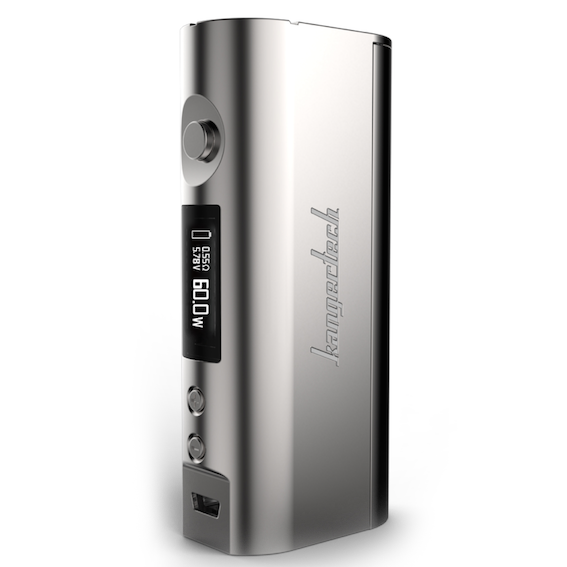 With this version, you'll have the ability to range from 7 watts and up to 60 watts, giving you a full range of power.  When it comes to attachments, the Kbox Mini Platinum supports atomizer resistances as low as 0.1Ω, and to make a great contact with that attachment, it comes equipped with a spring-loaded 510 center pin.
All of the features already mentioned make this device one you'll be thrilled to own, namely due to its affordable cost, but you'll also be spoiled with features like temperature control, where it supports Nickel 200 heating wire.  The Kanger Kbox Mini Platinum utilizes a single 18650 battery for its blunt power, and to access that 18650 you're gifted with a magnetic battery door.  However, if you're not one to fool with external chargers, you can charge the 18650 on-board being that it also comes equipped with a micro-USB charging port.  Other features that are included with this device are there to offer safety and protection, such as its short circuit protection, overcurrent protection, overuse protection and a low battery warning.
We feel the Kbox Mini Platinum is one of Kanger's best box mods for 2016, simply because it offers up to 60 watts, temperature control, in an easy to use format for such an affordable price.
Kanger Kbox Mini Platinum: GET IT HERE