In the earlier days of the vaping industry, starter kits were leading the market, but that soon ended when mods became the hot item.  However, the market has been taking a different path lately, and the starter kit has been reinvented with some of the most amazing products being clashed together for the ultimate all-in-one vaping experience.  Today, I'm going to share my thoughts on what I believe are the top 5 sub-ohm starter kits of 2015.
---
1. Kanger Nebox Starter Kit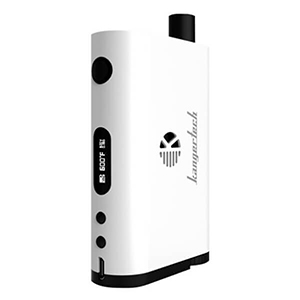 There has been plenty of manufacturers that have attempted an all-in-one device where there is an integration of both mod and tank into one device, but none that have quite been able to deliver the high appeal and modern features that Kanger has been able to do with the all new Kanger Nebox Starter Kit.  In fact, there hasn't been any that has offered this much power, technology and tank capacity, but that is now available in this absolutely stunning starter kit.
The Kanger Nebox is essentially a compact box mod with a built-in subtank.  The device itself stands just a little over 3 inches tall and is just over 2 inches wide.  It features variable wattage, which allows you to soar up to 60 watts of vaping power, and to run the device, it accepts a single 18650 battery.  Being that it's a device/tank combination, there's no 510 connector at the top, just a drip tip, which is removable.  The Nebox also features temperature control, and taking advantage of this feature will allow you to use both Ni200 and Titanium coils.
Although this device is already quite impressive without a tank, the tank is built into the device, allowing you to fill and change the coil from the bottom of the device, which is also where the airflow comes from.  What's great about this built-in tank is that it uses the new Kanger SSOCC 0.5Ω coil, the new Nickel SSOCC 0.15Ω coil, a Mini RBA Plus Deck, and even has the ability to use the original OCC vertical coils that you've used with your Kanger SubTank.  What's impressed me the most with this built-in tank though, is its tank that has a 10mL e-liquid capacity!  I'm vaping on the Nebox as these words are being delivered to you from my fingertips, and I must say, I favor this device over any other that I own (and, I own quite a few).  Don't hesitate with this purchase, go ahead and snatch one up for yourself, and you can thank me later for the push.
Kanger Nebox Starter Kit: GET IT HERE
Alternative Link: GET IT HERE