It is widely known that a goodnight's sleep is more than crucial for our overall health and functioning. Many experts suggest that people should be sleeping at least seven, up to nine hours.
Furthermore, proper sleep provides our body with energy and contributes to memory formation, repairs tissue and muscle, and helps us stay healthy. Unfortunately, a lot of people these days are dealing with insomnia.
Many of them turn to various sleep aids to enhance their sleep. One of the things that have been commonly utilized is CBD. But what do we know about it? Does it really help? Stay tuned to get the answer.
All You Need To Know About CBD & Insomnia Correlation
Sleep & The Endocannabinoid System
Several types of research have shown that the endocannabinoid system plays a major role in maintaining body functions like sleep, mood, appetite, and it also regulates circadian rhythms.
Within it, there is a network of various cannabinoid receptors in the central nervous system and in the brain. The most important receptors are called CB1 and CB2. Namely, cannabinoids hook on these cells and have numerous effects.
Furthermore, they can impact sleep because cannabinoid CBD interacts with certain receptors, potentially impacting the sleep/wake cycle. Besides that, it can also positively affect pain and anxiety, which are known to disrupt our sleep. 
CBD And Insomnia
People who are dealing with this condition are normally having difficulty staying asleep or falling asleep. This is something that can negatively affect their concentration, daytime wakefulness and create mood swings.
Sadly, a majority of people who suffer from insomnia are having issues with anxiety as well. So now, the real question is can we use CBD for Insomnia, or is it just a myth? Since CBD has turned out to be extremely effective in treating anxiety, many scientists believe that it can also decrease the anxiety that is associated with this condition.
Furthermore, CBD can potentially help control the levels of cortisol, which represents the hormone that normally peaks early in the morning. When it comes to people who are struggling with insomnia, their cortisol levels are elevated at night, which is why they are awake and have difficulty falling asleep.
Moreover, a study that has been conducted two years ago has shown that people who were consuming between 300 and 600 milligrams of CBD had lower cortisol levels. Now, what's important to note is the fact that some participants were taking other medicines intended for numerous psychiatric conditions, which may affect study results.
Another Sleeping Condition & CBD
People who are having difficulty staying awake during the day are having a condition called excessive daytime sleepiness. A potential solution to this problem is once again CBD. A research that was conducted on animals has shown that CBD works as a wake-inducing drug. 
On the other hand, it also works as a sedating drug, which goes to show that further research is necessary to determine what methods should be used for sleepiness and/or wakefulness.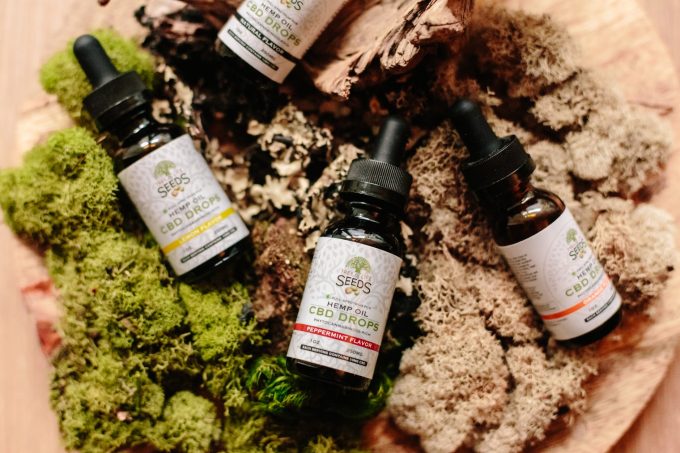 In the past couple of years, CBD has been employed for numerous health conditions, and one of them is insomnia. Further research is necessary to confirm its positive effect one hundred percent, but for now, many believe that it can truly help.