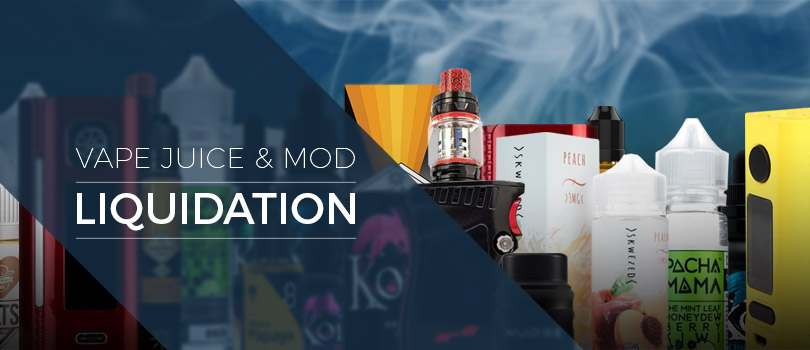 Are you on the hunt for a new vapor device, sub ohm tank or maybe just need to restock your current vape juice stash, but need to stay within your budget? Well, you're in luck! We found the best resource that contains mind-blowing deals on everything vaping related that you could possibly need!
Through VOLCANO eCig's incredible vape deals clearance page, you can save up to 90% off on all things vaping related–from high powered box mods, delicious vape juice flavors, cloud-churning sub ohm tanks and more, they have what you need to keep your vape game going strong.
VOLCANO's discount online vape shop deals page is well-stocked and aims to give customers the best budget-friendly vapor deals available online. Whether you are a vaper that needs to stay within a budget, or you're the type who is looking for the most bang for your buck, VOLCANO incredible vape deals page features the best deals on vape juices, vapor box mods, RDAs, coils and so much more. Their page is always updating with new gear on a weekly basis, so be sure to check back regularly so you can always be on top of the mind-blowing vape deals they have available.
Save up to 90% off on VOLCANO's vape deals page, new deals are added weekly, so check back often. Free US domestic shipping on all orders over $29.99. Use Coupon "10PCT" and get 10% on your first order with VOLCANO eCigs that's $19.99 or more.