In the latest industry news, a vapor shop that offers wholesale electronic cigarette products to the public was burglarized. The vapor shop lost nearly a half a million in e-cigarette products.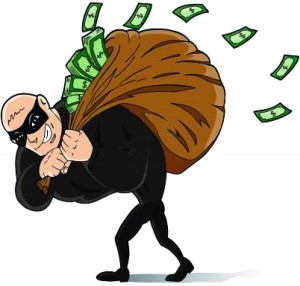 Located in Dania Beach, Florida –  the owner of Ecigarettes-Wholesale woke up to the worst news a business owner could ever hear – his business has been burglarized.
Barak Beleli woke up Monday morning only to find out that his business had been burglarized over night. The company which supplies other businesses all over the United States with electronic cigarette products had taken a hit, losing nearly half a million in products. To be more exact, the thieves stole around 100,000 bottles of e-liquid, which Beleli says is his most popular product.
Beleli said that the thieves broke into a business that stood behind his. The thieves then used a truck to bust through an adjoining wall to get access to his store. The whole incident was all captured on surveillance video. However, Beleli reported that the bad guys were very careful to avoid alarms and motion detectors throughout the heist.
Beleli included that the thieves spent hours inside his business stealing his best products that Sunday night.
It looked like they knew exactly where they were coming to.
Though this may seem very rare, Beleli is no stranger to being barglarized. Beleli has surveillance video from his Hollywood store location from last year, where thieves took off with $150,000 worth of products. The cameras also caught those set of thieves on camera too – breaking in, ripping apart his security system and loading up boxes of products.
Beleli says that he does have insurance, which he hopes will cover most of his losses and also plans to increase the security at his business in the future.