I just received the VariBox VV PV. I've been wanting to try this device since I heard of it, simply because it is a low cost VV (changeable) PV.  For $29.95, you can have 3.7, 5 or 6 volts of vapey bliss. The price is right -Bob.
Specs
Battery: (not included)
2 x 18350's
Range:
3.7, 5v or 6v.
Weight:
.85 g
Out Of the Box
The VariBox didn't come with any instructions. I'm smart- so I jumped right in. Turns out that it was supposed to take 18350's, but the CR123's (3v) I shoved in worked and fit just fine.  I'm not a battery expert, so I'd suggest to go with the 18350's that are the recommended battery. I'm guessing it's just a difference in MaH and battery size. (?)
The first surprise I got was the weight. At .85 grams, this thing weighs less than a 5-pack of cartomizers. The build is comparable to a plastic project box, although the shape provides a better form factor than any project box out there. Putting some batteries in it gave it a much better feel of course.
Functionality
Having no instructions wasn't much of a hinder. After looking to see where I might change the voltage it became obvious that there wasn't a dial or a switch per se- you simply click the button 5 times to change between voltages. There are three LED's on the back of the VariBox to indicate your settings. (Blue, yellow and red.) The activation button lights up with a blue ring.
How does it vape? Turn it up to 11 and enjoy. (11 being 6v.) There isn't a whole lot to say, besides that it does what it says. Pick a voltage, add (proper ohm) carto or atty and vape.
[stextbox id="alert"]NOTE: The top view presents a recessed 510 connector. If you are wanting to use the VariBox with a carto tank, you would need an extender. DO NOT mistake this recessed area as a drip cup or drip well -juice does not go here.[/stextbox]
Value
As mentioned, $29.95 won't break the bank. For that price you have the ability to explore a couple different popular vaping voltages or "sweet spots". The miser in me would like to see it knocked down to around $24.95, but that's just me being cheap. You can likely knock off a few dollars by using a coupon code.
The VariBox IS mass produced in China, so don't expect anything more and you'll be fine. I haven't put this through the wringer, but imagine it as a suitable backup device or a well priced PV to allow you to try vaping at higher voltages.
---
Where to purchase:  iVape.net
Vendor Rating: I Wish they were all like Joe. Top notch customer service and all around great guy.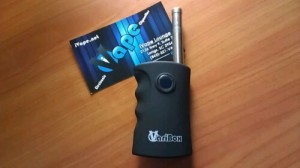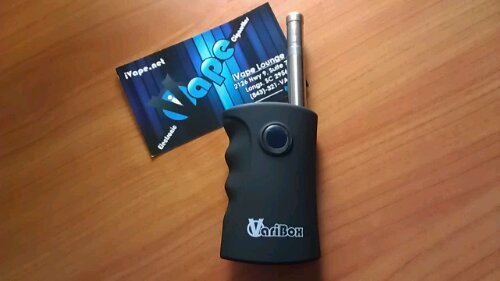 ---
Did you like this article? Give us a +1 at the bottom of the site.
---