With FDA and State regulations causing small businesses within the vaping industry to close their doors at an alarming rate, a movement has come together to show these small businesses how much the community appreciates them.  Taking a leaf out of the record industry's playbook and following the mantra of the "Shop Local" philosophy, November 19th has been declared National Vapor Shop Appreciation Day.
While many of us have become accustomed to the convenience of online shopping, having local establishments is paramount the industries public face, especially for new vapers who have no idea that there is an internet's worth of awesome that they can buy.  For many of us, our first step on the vaping journey was across a counter in our local shop, learning the difference between gas station "e-cigs" and the reality of what vapor products really are.  Let's take this one day to swamp our local shops and show them that they have the support of the community, even though they're under fire from all sides.
How Can We Get Involved?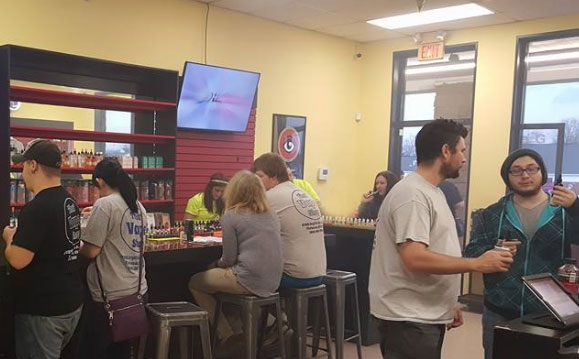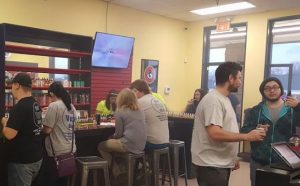 National Vapor Shop Appreciation Day is as simple as walking through the door and making a purchase.  Grab a bottle of e-liquid, pick up some new coils or even a mod, as long as you are putting something into the register you are supporting the industry at the local level.  Some stores have mentioned sales, others have mentioned advocacy donation drop-off points, but it's up to us as a community to turn this into something big.  As this is happening on a Saturday, let's talk some shops into turning this day of appreciation into a day of gathering and fun, throw some parties and raise some spirits.
The regulations have had their desired effect on the vaping industry — the FDA stated that 99% of companies would go out of business before 2018 and with all the stress being put on them, many business owners have already walked away.  If we want to keep locally accessible products in our community,  we should grab this idea with both hands.
Vapor Shops Are Our Front Line
Converting smokers has always been the primary goal of the vaping industry and if shops continue to disappear they will have nowhere to go.  This event is as much about preserving our legacy as it is giving a nod to the people who strive to bring products to the people.  The storefronts are our public image, as the shops disappear the general public will have less exposure to this life changing technology.  As the industry battles to save itself from excessive regulation we need stores in every town.
Mark The Date In Your Calendar
Vapor shop appreciation day is taking place on Saturday November 19th, talk to your local shops to get them involved and let them know what's going on.  Come out in force, bring every vaper you know and bring smokers out to see if they are ready to make the switch.  Let's make November the best month in vaping this year!
Get involved in the discussion right now and let's turn an idea into a day to remember.