If you're wondering what does CBD make you feel like, then feel free to read over this article for information regarding the effects of CBD along with first hand experiences from the author. Not only do I share the effects and how CBD makes you feel, but I'm going to share my own experiences using a CBD product.
What Is CBD
The CBD product or also known as cannabidiol, is a non-psychoactive component of cannabis and is said to be the most vital part to naturally-occurring cannabinoid. What happens with this is the CBD oil is extracted from a cannabis plant. What many do not know is that CBD comes from an industrial hemp. These include many types of cannabis plants that were specifically used for industrial products. In fact, it has been used for many years since it's a fast-growing plant. One use was thousands of years ago where it was first used to spin into usable fibers, later being used in textiles, paper products and clothing. Believe it or not but it has also been used in plastics, paint, and animal feed. You see, CBD has very low concentrations of THC and is extracted from a different strain that has different properties that eliminates the psychoactive effects of THC.
---
---
The Effects of Using CBD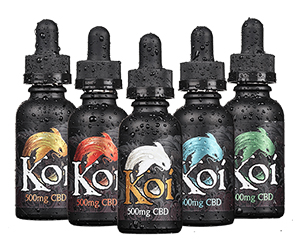 So what are the effects of actually using CBD, keeping in mind that the psychoactive part is removed from the equation. Well, the effects of CBD is why everyone has moved towards using the product. There are some very prominent effects that it has on the mind and body, such as helping users relax, reducing stress, anxiety, and believe it or not but CBD also treats pain and sleep issues.
Though CBD isn't a sedative, it does act as a nerve and muscle relaxant, in addition helping as an anti-inflammatory, which can help with reducing pain. CBD will actually sooth and relax nerves, thus allowing one to rest or sleep easier. We'll even go as far as saying that there have been studies showing that along with THC, CBD can also treat problems such as PTSD. There are many points to make about CBD, but here's a list of effects from using CBD based on research:
Fights Inflammation
Helps With Muscle Relaxation
Helps With Sleep
Relieves Symptoms of Depression
Pain Relief
How I Felt From Using CBD
The above can be mocked up as all information generated from my research on CBD, but I have personally used CBD E-Liquid, which will allow me to share my own experiences using the product. Keep in mind that I have not used marijuana since I was younger (many years) and my intent in using the CBD product was for a few reasons:
To experience the product myself so that I could share information about it and my experiences with it.
To treat anxiety, which I've suffered from since I was about 13 years of age.
To treat arthritis pain and back pain (I've had a metal plate in my right arm since I was 14 and have had back problems due to my hip not being correctly aligned, which I think stems from the issues I had as a baby – the doctor told my mother that I would always need braces to walk).
I've had trouble sleeping as far as I could remember and still do to this day.
Now that you know my intent, what does CBD feel like? At first vaping it, I really didn't feel any different. The more I used the product, the more relaxed I became. I vaped the CBD e-liquid for several days and I began noticing one key thing, I kept waking up in the morning super tired – like more tired than usual. I used the product closer towards the night before I would go to sleep and I had no trouble sleeping at all. I'm thinking that it put me in such a relaxed state that I fell into a deeper sleep than normal, thus taking me a bit longer to wake up in the morning. I've become better at controlling the anxiety myself, so I haven't been put into a situation to test if it has helped reduce my anxiety. The pain in my back and arm isn't something that happens every day, so I can't say if the times that I used the CBD product credited towards any pain reduction.
Overall, the feeling I got was that using CBD would be great for times you actually need it, not for just regular use. The reason why I say this is because before I used the product I did a little research and watched youtube videos and many of them said you wouldn't feel anything unless you were experiencing some type of problem. And, I think that is very much accurate. It simply just made me feel relaxed, not like a high type of relaxed, but more like I just took three motrin and now I feel normal type of relaxed (haha). I will say this though, one night I continued vaping the CBD e-liquid and didn't realize how much I was vaping. Before I knew it I felt a bit of a buzzed feeling that went away after about two minutes. Since then I haven't used the product as much and haven't experienced the same feeling. Just for information I was vaping the Koi CBD.