Wismec has come out with some of the industry's most popular devices, and they've done it yet again collaborating with Vape Forward.  The Vapor Flask series of mods they've recently released offers that same high-end Vapor Flask quality and feel, but is available with a not so high-end price.  Let me give you the run down of this mod in this Wismec Vape Forward Vapor Flask Stout Review.
Appearance
As far as the appearance goes, the Vapor Flask Stout looks nothing like an actual Vapor Flask.  This Stout version to the series of mods offers a new look, one that still feels very comfortable in the hand.  This device is very simple though, offering a blank slate on 3 sides of the device, while the front is where the control face sits.  On that control face there's a signature Vapor Flask rounded fire button, an OLED screen that rests under it, then 2 adjustment buttons, and lastly a micro-USB port sits at the very bottom.  The top of the device carries the Vapor Flask logo, and just above it is the 510 connection.  The bottom of the device has ventilation holes in the shape of a circle, which is sitting on a hinged door covering the battery compartment.  There isn't much to talk about as far as the appearance is concerned, but the overall appearance of the device looks great.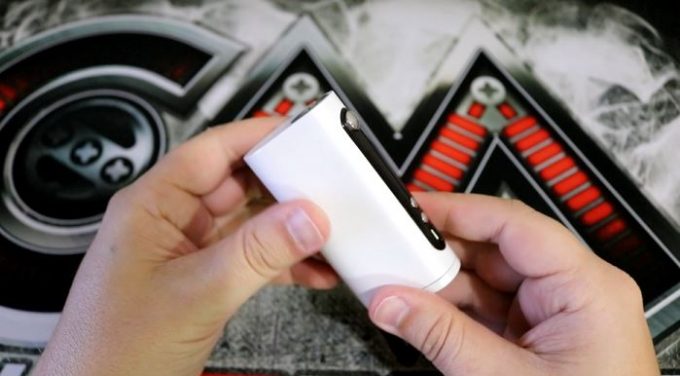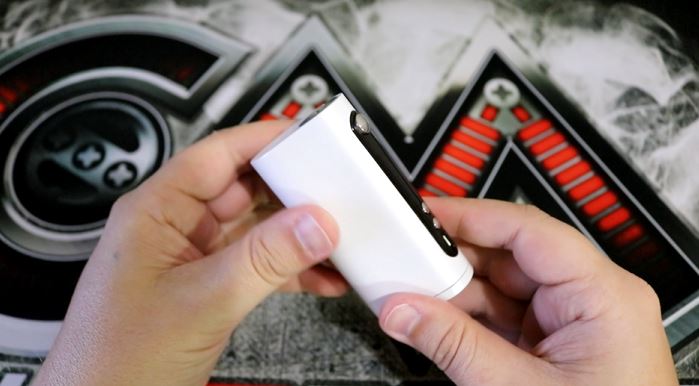 Features
Now, you'll be glad to know that even though this device isn't blessed with tons of eye candy, it certainly makes up for it in the features category.  The Vapor Flask Stout gives you the ability to run all the way up to 100 watts, and fires down to 0.1Ω when in wattage mode.  As you would expect, the Stout also boasts temperature control functionality, giving you the ability to use Nickel 200, Titanium, and Stainless steel coils.  While in one of the TC mode's, you can fire down as low as 0.05Ω and range in temperature from 200F to 600F.  And if you're wanting to change it up a bit, there's also a Bypass mode that mimic's unregulated output.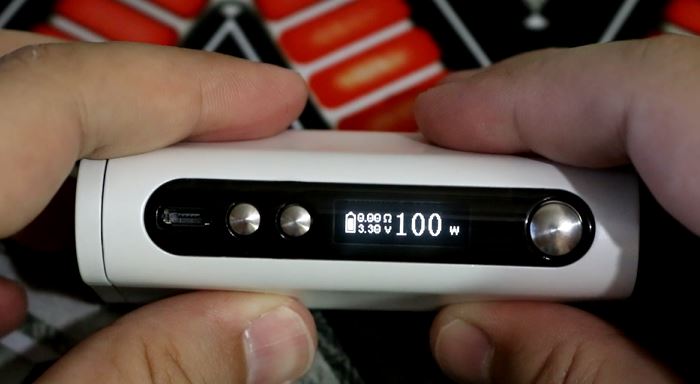 The coolest feature of this device though, has to be its ability to hold either a 26650 battery or an 18650 battery.  The Vapor Flask Stout by Wismec is naturally a 26650 device, but with the inclusion of an insert, an 18650 battery can be used as well.  This makes things even better when using this device, as it isn't very common to have a 26650 battery or multiple 26650 batteries on hand.  Additionally, one other thing I would like to point out during this review is that this device is firmware upgradeable, meaning you'll be able to upgrade its features in the future as Wismec releases them.  This feature was very nice to have on the RX200, being that Wismec offered multiple feature updates.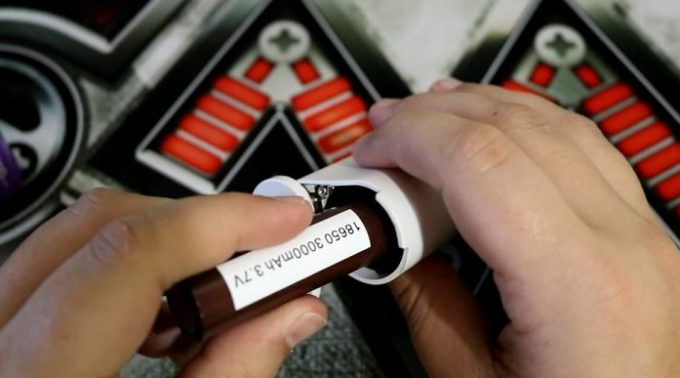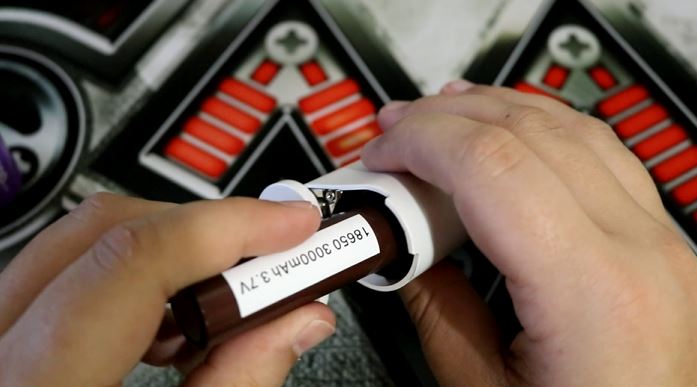 Performance
As for the performance, you'll receive the same vape you would receive from nearly any other Wismec made device, being that the Stout has a Wismec designed chipset inside.  So, if you've enjoyed using something like the RX200, Presa or Vapor Flask Classic, you'll certainly enjoy the Vapor Flask Stout.  If you haven't had a chance to use a device with this chipset, it offers a nice and consistent hit to it, and with the 100 watts this device offers, you'll have a great range where you can increase its performance as well.