If you're out and on the hunt for the 10 best inexpensive regulated mechanical mods, you've come to the right place!  Mech mods have become outstandingly large within the vaping scene, and it's all due to their low-cost, their durable housing's, their lack of limitations and their very intriguing appearance.  Most of the mods, if not all, will be clones, since authentic devices are expensive and will never make it into a category of inexpensive.  With that said, if you're a fanatic of purchasing only U.S. made mods, this probably won't be a post of mine that you'll enjoy reading.  For those of you who just don't give a shit and won't cheap products that perform great, continue below.
Today we'll list our opinion  of the 10 best inexpensive mech mods.  Feel free to browse the 10 pages where we give you all the details on the mods and the manufacturers that make them.
ATTENTION:
 Before we share this list, you must know that mechanical mods have no safety features built into them, and using sub-ohm tanks on them is considered a "no-no" due to potential dangers.  If you're looking for a tubular shape like these mods offer and want safety features with the ability to also use sub-ohm tanks, we highly recommend that you read our
top 5 best vape pen starter kits
article that tells you what a vape pen is, the history of them, and shares a list of the top 5 best vape pen starter kits.
(the mods have been placed in no particular order and only reflect the opinions of Guide To Vaping)
1. Stingray X Mechanical Mod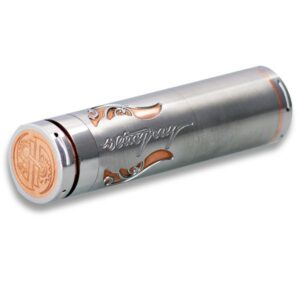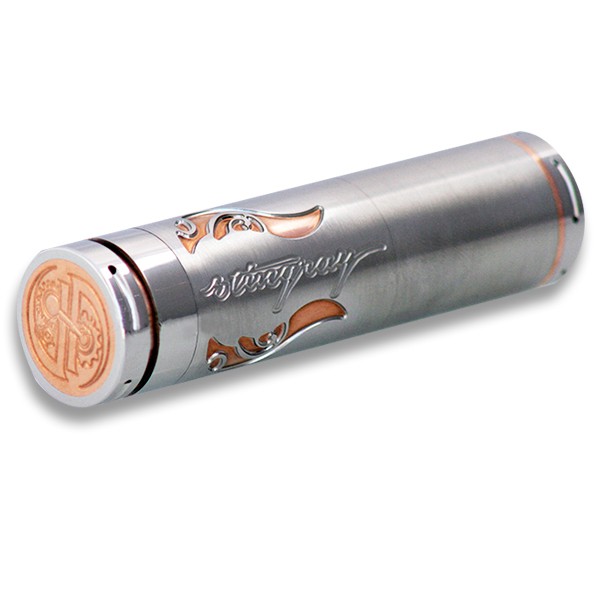 Based in the Philippines, JD Tech has delivered some of the best mech mods on the market.  Though most are just different versions of their Stingray device, each new revision comes with quite a pleasing appearance.  The manufacturer hasn't been around for very long, but did in fact make its big break with its first device, which empowered it to embark on many versions.
We believe the Stingray X is one of the most appealing and sought after mechs within the market.  This is all due to its stunning aesthetics, its precise machining, materials used to make the mod and its incredible performance.  The mod is constructed from two metals.  There is an inner layer that is made from copper.  Then, an outer layer that wraps around the copper is made of stainless steel.  By combining these two metals, it creates great conductivity, it strengthens the mod with enhanced durability and gives the Stingray X an appealing appearance that many are eager to add to their collection.
The two-tone copper-stainless design is the part that really makes this mod what it is.  Not only has the two metals played a large role in its performance, but it provides a captivating appearance from its engravings throughout the device, and cutouts that are playing the two colors together to make something remarkably beautiful.  The Stingray X features an industry standard 510 connection, silver-plated copper contacts, and the bottom firing button is magnetic.  In addition, the Stingray X can be extended where it will give the ability to be used with both an 18490 and 18650 battery.  As you would expect, the bottom of the mod also has a locking-ring, which is used to prevent accidental firing.
To make it into the list of 10 best inexpensive mechanical mods, we're obviously going to link you to the clone version, which is a bit lighter on the cost.
Stingray X Mechanical Mod (Carbon Fiber): GET IT HERE
Stickray X Mechanical Mod (Silver): GET IT HERE