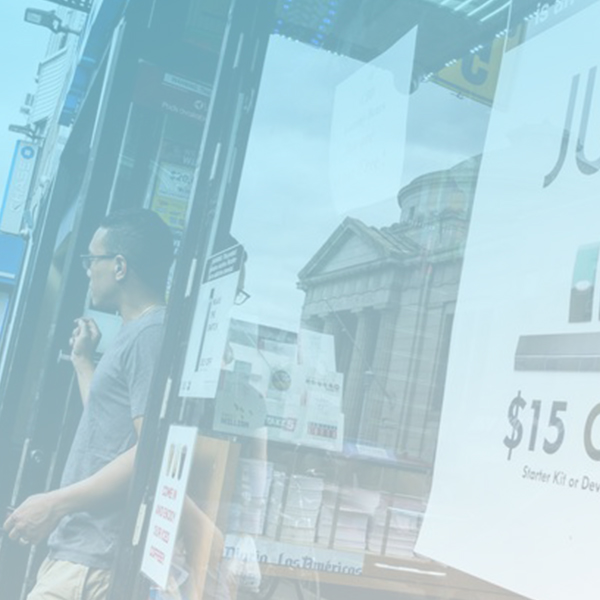 A vape flavor ban has left New York in crumbles after the New York State Assembly placed a ban on the sale of vapor products that contained flavors, other than tobacco. You would expect vapers to coat the State Capitol, yet there was no public debate since the Capitol was on lockdown for weeks due to the COVID-19 pandemic. You wouldn't find it hard to believe that before this, Governor Cuomo imposed an emergency ban on flavored vaping products.
When Will The Ban Go Into Effect?
Amid the on-going health crisis, Cuomo managed to continue his focus on passing a flavor ban, and he finally got his chance when reviewing the state's budget. Just 45 days after it was signed (May 18th), the flavor ban would go into effect. Other parts of the new law would go into effect on July 1st, which includes the following:
The prohibition does not apply to any flavored product that has received a premarket approval order (PMTA) from the Food and Drug Administration (currently no vaping products have).
Pharmacies are no longer allowed to sell any tobacco or nicotine product that isn't an approved smoking cessation therapy.
Online sales are banned (vaping is folded into the same provision that bans shipment of cigarettes to consumers). The penalty for selling or shipping a vapor product to a consumer in NY is a Class A misdemeanor and carries a fine of $5,000 or $100 per vapor product.
Coupons for vaping and tobacco products are banned.
Vapor manufacturers must post a detailed ingredient list including a disclosure of "the nature and extent of investigations and research performed by or for the manufacturer concerning the effects on human health of such product or its ingredients."
Tobacco, nicotine and vapor products and marketing materials visible in storefronts and ads on exterior windows are banned within 1,500ft of a school (500ft for New York City).
The Vape Flavor Ban Trickle
While New York prepares for the rest of the ban, consumer advocates have suspected that more states would follow, and so it did. Another vape flavor ban was immediately put in the works, and this time it was a vaping ban in California. However, this time advocates were ready to fight, including big tobacco companies.
As unfortunate as it is, the flavor bans will continue to trickle from state-to-state, despite knowing that banning vapor products will essentially push vapers back to smoking traditional cigarettes. Cigarettes are the leading cause of preventable death, and more than 16 million Americans are living with a disease caused by smoking.
Adults have used vaping and vapor products as a less harmful alternative to smoking, and when you take that away from them, they WILL likely fall back into the trap of smoking cigarettes that they once desperately separated themselves from. After all of this, vapers just want to be left alone, for the sake of public health.
How Do They Get Away With A Vape Flavor Ban, and Why?
Banning vapor products is easy for different states to carry out. Their morality is lost in the sauce when it comes to vaping — but why? Well, in 1998 there was an agreement made between the four largest United States tobacco companies and the attorneys general of 46 states. This agreement, known as the Tobacco Master Settlement Agreement (MSA), would forbid certain tobacco marketing practices and forced the tobacco companies to make annual payments to the states, which is supposed to pay for medical costs from caring for people with smoking-related illnesses.


That was the why… here is the how:
How do they get away with it? With vaping on the rise, it is clearly sending tobacco sales into a downward spiral. This isn't good news for big tobacco the 46 states. Though the MSA's four tobacco companies agreed to pay a minimum of $206 billion over the first 25 years, these states want that time extended, and they can't do that without their citizens suffering from smoking-related illnesses.
So, how do you continue this trend of greed? Look for any potential downfall of vaping and call it an epidemic. With that said, advocacy groups, the media, and several states went after vaping and called it a teen vaping epidemic, and even tried to blame the vaping lung-disease epidemic on nicotine vaping until research proved otherwise. How can they do this? It is simply; piggyback on the coattails of these headlines and it's a straight shot to prohibition.
What Is Next?
A vape flavor ban left New York in crumbles, next California, and the next question is, what state is next? Keep up to date and become active in protecting your rights to access and use of reduced-harm tobacco alternatives by visiting the Consumer Advocates for Smoke-Free Alternatives Association (CASAA).