Winners have been picked, congrats to: Laura, Venessa, Danny, Mark, and Rob.
For those of you that haven't had the chance to read or watch my recent Metropolis Tank Review, you should definitely check it out.  I personally don't give my blessing to many tanks that have come out lately – yes, I may say they work as intended, product good vapor, may not leak, and has an overall great performance, but that doesn't mean they land in my daily cycle.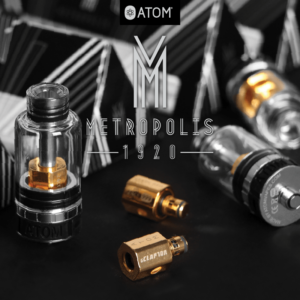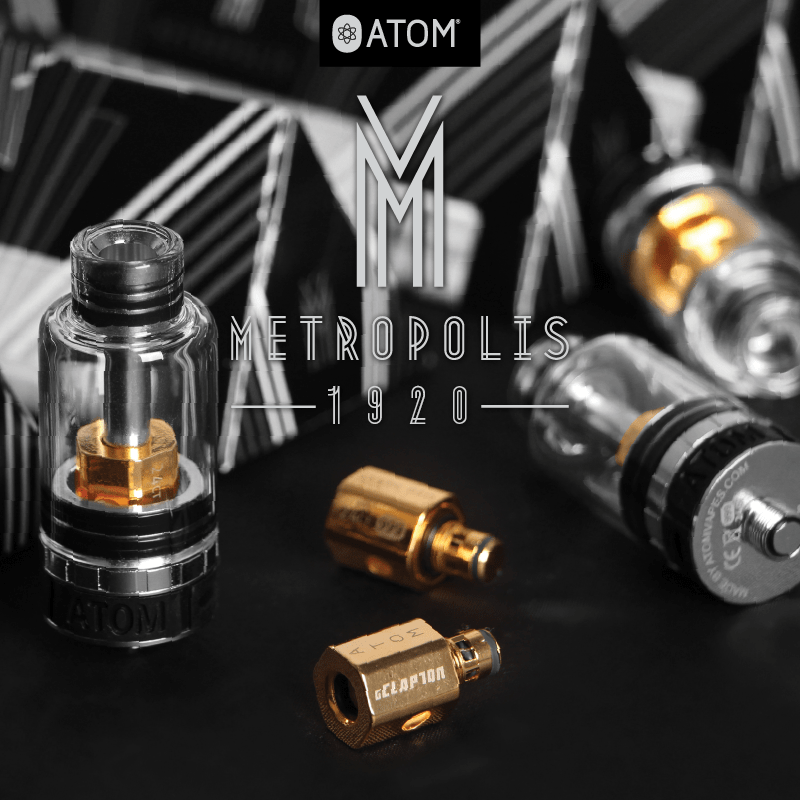 See, I'm a huge fan of the SubTank Mini and the TopTank Mini.  I enjoy the perfected airflow, the coils, and simplicity of those tanks.  And, that brings me to Atom Vapes' latest offering, the Metropolis Tank.  The Metro Tank was built with the same base, but offers a different design that is more pleasing.  No matter what you put this tank on, your setup will look as fresh as ever!
Anyhow, our friends at Atom Vapes wants to give away 5 Gold Metropolis Tanks to the Guide To Vaping viewers.  Starting today, you'll have two weeks to enter into this giveaway, share it with your friends, and if we get enough entries into the giveaway, I'll ask Atom Vapes if they could be kind enough to giveaway more!
How To Participate
Comment Below With Your Thoughts on The New Metropolis Tank.
Show Your Appreciation To Atom Vapes By Visiting Their Website Here.
Share This Post With Your Friends on Social Networks & Tag @GuideToVaping & @AtomVapes
Rules: Participants Limited To 1 Entry Per Household/IP. (double entries will be removed)

Winners: 5 Winners Will be Announced July 29th, 2016.