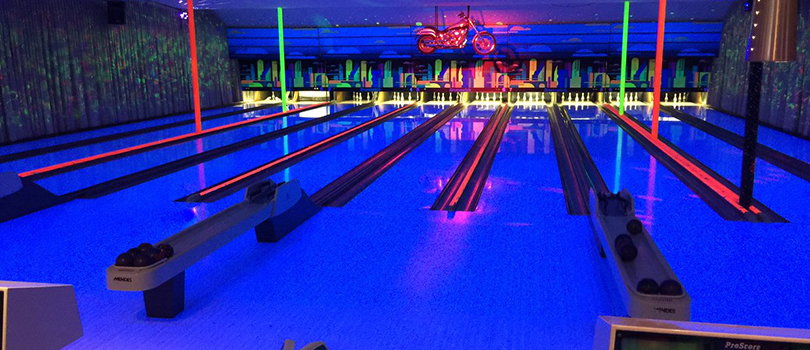 Believe it or not but a city in Canada has a bowling alley that throws a 'glow and vape' night once a week. It's all apart of a new business approach that allows vaping inside the building one night a week. The glow and vape bowling night starts on May 3 at Roxy Bowling Lanes in Winnipeg. Every Wednesday night from 6PM to 10PM vapers can rejoice in a fun filled night of bowling, clouds, and black lights.
Based on an idea from a young woman asking if the bowling alley would open its doors to the vaping community, Melissa Gauthier -owner of Roxy Bowling Lanes- discussed the idea with her husband Rob and decided to expand on the idea by allowing vapers to bowl and vape indoors in a one night per week special event being referred to as "Glow and Vape".
Why not giving these people a place to entertain themselves for one night? There's 168 hours in a week, we're only dedicating four hours to them.
Gauthier said that she's experimented with vape parties in the past, and they were a success. Now members of the vape community in Winnipeg have turned their sights to the bowling alley, and it could mean great business for Gauthier and Roxy Bowling Lanes as she opens her business to a wider audience of people just looking for a public outlet that accepts them.
---
Question: What do you think about a 'glow and vape' night? Would you be open to attending an event like this once a week in your area? Let us know your thoughts in the comments section below.