Congress and common sense rarely go hand in hand, but this week has seen the first regulatory bill aimed at e-liquid move from the house to the Presidents desk.  The Child Nicotine Poisoning Prevention Act was introduced by Senator Bill Nelson (D-Fl) and, in essence, places e-liquid alongside other substances already covered by the Poison Prevention Packaging Act of 1970.  To look at this proposal in its simplest terms, the senator is asking that it be made law for all liquid nicotine products to be packaged in Child Resistant packaging.
While lawmakers and health officials are lauding this bill as a step forward in a much greater fight, many owners of e-liquid companies are scratching their heads as this law is merely putting an official stamp on a practice that they have followed without the need for oversight.  Almost all responsible e-liquid manufacturers already have the safety measures in place, it just seems that the government is finally catching up to the self-regulation they already had in place.
Many advocacy groups within the vaping industry, including SFATA, the Smoke-Free Alternative Trade Association have been pushing for e-liquid manufacturers across the board to comply with these standards for as long as I can remember. To quote Cynthia Cabrera, president of SFATA:
"Vapor products are for adults only and should be kept out of the hands of minors. This is common sense and an area we all agree, especially since many e-liquid manufacturers already were using child-resistant packaging well before Senator Nelson's bill was first introduced,"

"This legislation shows there is common ground to be reached as we all work toward making smoking obsolete."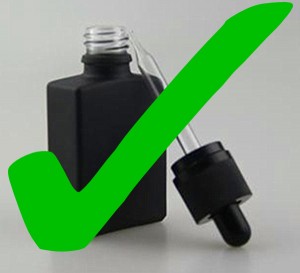 In the SFATA press release dated January 12th, they also state that while the number of incidences of nicotine exposures among children declined in the last year, according to the American Association of Poison Control Centers (AAPCC), parents should ensure that they are responsible when it comes to the storage of any and all adult products, ranging from cleaning products to pharmaceuticals.
The actual number of incidental exposures to liquid nicotine by children aged under 5 pales in comparison to those reported against the top 3 poison control calls, but in all honesty, even 1 call with regards to a child getting into e-liquid is too many.  We also have to bear in mind that these exposures are defined as someone having come into contact with a product, they are not necessarily instances of poisoning.  For an exposure to be counted on the list, all that is required is for a person to make a call to the poison control hotline and mention a product by name. While the numbers rose sharply between 2012 and 2014, so did the number of people who were beginning to use e-liquids and other vaping devices.  Even though the number of people starting to vape has continued to increase, the calls to poison control have come down from 3783 in 2014 to 3067in 2015.
The cost to manufacturers is quite literally pennies on the product and this step at the federal level will actually aid the e-liquid producers by preventing onerous state by state regulation coming down on their businesses.
As we have seen health advocates and officials in other countries begin to take a pragmatic approach to the vaping industry, seeing these products as  significant less harmful alternatives to combustible tobacco, it is possible that this is the first step on the road to reasonable regulation of this blossoming industry.