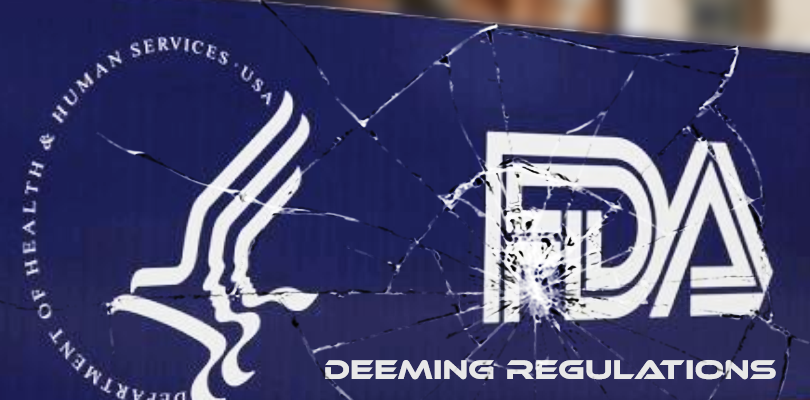 Vaping is not smoking: A mantra repeated by millions throughout a brutal regulatory campaign that is still poised to decimate an entire industry within the next 14 months.  Coordinated attacks from public health groups, Government agencies and a network of interconnected industries created a framework that would essentially see all vapor products in the United States deemed illegal by August 2018 under the guise of protecting public health.
Since the transition of power in Washington from a distinctly anti-vaping administration many of us in the advocacy world have felt subtle wind changes, beginning with extensions added to the FDA's registration processes for manufacturers.  Many have been quietly optimistic about changes to pieces of the deeming regulation, at best praying for a change in the predicate date to last year rather than 2007, when 99% of current technology did not exist.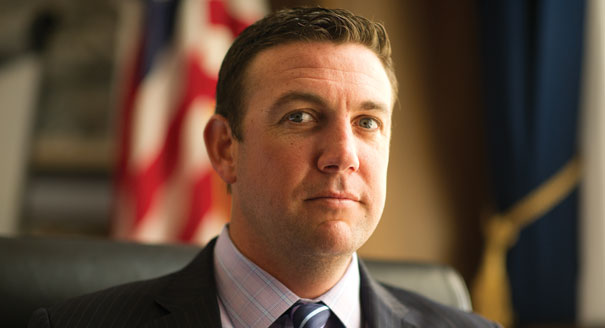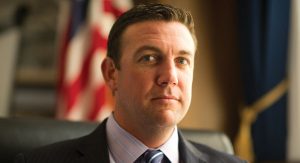 Congressman Duncan Hunter (R,CA) — who gained notoriety earlier this year by vaping in a house committee hearing to protest anti-vaping legislation — has paid a great deal of attention  to not only the fight vaper's have been involved in, but the failing recently felt within the beltway by his own party.  If the recent attempt to replace the Affordable Care Act has taught our representatives anything, it's simply to make sure you have the ammunition to fix a problem before you attempt to destroy what's already in place.  While others have pushed to change the date, he's created a bill that would rip the rug out from underneath the feet of those who have poisoned the United States against technology that could save millions of smokers from a lifetime of addiction and smoking related illness.
Tobacco Control Is Not The Place For Vapor Technology
When the PDF copy of the proposed bill first crossed my desk earlier today, courtesy of a great friend and colleague at RegWatch, I read it several times before it actually sank in.  A comprehensive framework with regulations that treat vapor technology as a harm reduction and consumer product, rather than a tobacco product that is to be demonized and taxed out of existence, this proposal and its amendments essentially create a whole new category within the framework of  The Family Smoking Prevention and Tobacco Control Act.  While part of the document calls into question the FDA's willingness over the last few years to perform the task it was issued in the manner it was given, the bulk of the document lays out the groundwork for regulation in a manner that was essentially self-imposed prior to the hammer blow the industry felt last year.
What Is Included In Congressman Hunter's Proposal?
The office that was mandated with the control of Tobacco products will be renamed the  "CENTER FOR TOBACCO PRODUCTS AND TOBACCO HARM REDUCTION" — in itself a landmark as up to this point the concept of Tobacco Harm Reduction has been foreign to Anti Smoking Legislators — their task going forward will be greatly different from anything they have done before.  As part of the original framework given by congress, they were given autonomy over what they could describe as a tobacco product and the ability to issue market approval for what they deemed to be modified risk products ( Fun Fact: They have issued no approvals under the modified risk category)..  This act specifically excludes vapor products from being defined as  tobacco products and while the FDA will still have the regulatory burden of overseeing the industry, their prohibitive Pre Market Tobacco Applications, modified risk assessments and burdensome qualification systems have been replaced with AEMSA requirements and sensible manufacturing processes on the e-liquid side while — unsurprisingly — battery safety and device safety features are front and center in the sections regarding hardware.  As you would imagine, prohibition to minors is still included in the framework but one major addition to the bill is essentially a Federal Mandate removing States rights to;
"establish or continue in effect any requirement with respect to the manufacture, distribution, or sale of an e-liquid or personal electronic vaporizer which is different from, or in addition to, any requirement … including the exclusion of e-liquids and personal electronic vaporizers from the definition of a tobacco product under section 201".
In truth, the only thing to have changed in the months since the implementation of the deeming regulations is the mindset of the people in charge, the industry, although now much smaller is still self-regulating and more than capable of moving forward.  We here at GTV would like to thank Congressman Hunter for bringing this bill forward and will do everything in our power to help this move forward as quickly as possible.
Read the entire proposed bill: CSREVA115-APR-21-2017-vr.
For the original story, including video with Congressman Hunter discussing his proposal click here.