Chances are, if you're in our "intermediate" section of Guide To Vaping, you've already made your way to mods or advanced devices, and now looking to up your game with a dripper setup.  Before moving any further along in your vaping journey, you should first evaluate why you are looking to make the next step.  Many vapers have made this next step because they're following the path that the industry and its consumers have.  Let me be the first to say, just because others are jumping off a bridge doesn't mean you should do it too.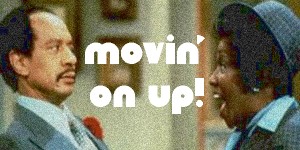 Making the next step to a dripper setup should be for the right reasons, and you should never feel like you have to make that step just because you want to look cool, fit in or compete with the rest of the crowd.  The people who have moved up and done it for the right reasons were chasing something, whether it be an increased vapor production, flavor or throat-hit, they chose a certain path that can deliver those perks.  Though most vapers have moved away from throat-hit, creating large vapor clouds has become something that many feel is the correct path for them.  Others are in it strictly for flavor, which can easily be accomplished and will take your love for vaping to new heights.
The next thing you should do is start researching how to use rebuildable atomizers and the device that you plan to use with them.  A dripper setup is a very advanced setup, and as your first device being used with a dripper, I highly recommend a regulated mod since it has safety features in place.  Many vapers that have dripper setups use unregulated or mechanical mods.  These type of devices do not have any safety features in place and if not enough knowledge with the setup, it can potentially cause serious injuries.  Most vapers are moving towards regulated box mods, and the manufacturers are following them by producing a plethora of new devices each month.  Devices that I recommend, at this time, are: VaporShark rDNA, Cloupor Mini, IPV Mini, and for a step up in power, the Smok XPro M50.
Before we move onto drippers, I would like to again note that just because others are getting involved with dripper setups, doesn't mean you have to.  There are other options available in the market today that allow you to put out a significantly increased vapor production, a big step up in flavor, and the ability to reach sub-ohm territory, all from a clearomizer: the Aspire Atlantis and Kanger SubTank.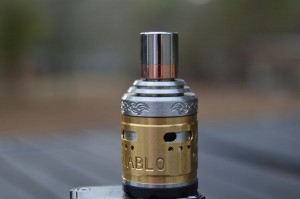 However, if you are looking for a rebuildable dripping atomizer, here are a couple atomizers below that I recommend and own myself, and what I recommend them for:
Mephisto V2: The Mephisto  V2 is a great rebuildable dripping atomizer that reaches all sides of the spectrum.  It tackles clouds head on with its small chamber that has adjustable airflow, which can be adjusted wide open to allow a lot of airflow.  It also plays well with an immense increase in flavor since it is a small-sized RDA.  That said, if you're wanting an all around dripper, this one would be a great choice.  I personally use this RDA and love the airflow about 3/4 of the way closed.
Dark Horse: The Dark Horse rebuildable dripping atomizer places you in a whole other ball game because of its enormous airflow, which allows you to really chuck some clouds.  If you're looking for a cloud maker, or as many say "cloud chasing," the Dark Horse is a great choice.  However, I've learned through using mine that this RDA works best with big coils that put out big vapor.
There are many choices to choose from within the vaping market, but the recommendations I've placed before you are what I found works for me best.  You may find that you like something different, but there's only one way to learn that, and that is to try them for yourself and gain that experience.  To carry you onto the next bit of information on using your dripper setup, you'll want to follow the how-to's  and informational posts located here on this blog. We'll get you started, below are a few links.