It's official, 4-5-2014 marked 3 year's of vaping. I originally started vaping with a Riva Starter Kit from Liberty Flights. Though the site is one of the first, I wish every online store offered the same experience that Liberty Flights gave me. I had a unique experience with them – they gave you the opportunity to give a review of the product you purchased, and for that they put a bit of money into your account – can't beat that, right? – I first ventured off from the standard vape that my Riva (eGo Type Device) delivered when I became frustrated with the design of atomizer cartridges, something that used to be the standard in starter kits back in the day. From there, I started researching more about this issue that was a rather large one to me, but something very mild once I began to understand the scheme of things. That said, that is the time when I became what is known as a "Dripper."
I continued using atomizers for quite a while, until the cartomizer tank became popular within the industry. At this time I was introduced to variable voltage devices, and was instantly hooked. The cartomizer tanks however didn't last long in my line-up as it was a continuous hit and miss ordeal. I then moved to cartomizers and for the first time, I had a solid setup and very little hassle involved. And then came clearomizers… Clearomizers became a big hit within the industry, but I continued to use cartomizers since the clearomizers had such a big issue with wicking properly. Next came bottom coil clearomizers, which I found to be perfect, and still use to this day. I have also ventured towards rebuildable atomizers, but haven't achieved a perfect vape as I do with clearomizers.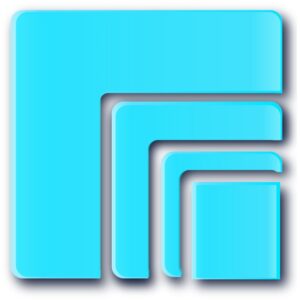 During my initial journey into vaping I built a website to write down and share the information I've learned throughout my time. I was familiar with building websites and for the past websites that I co-owned, my position was manager and writer. I enjoyed writing, and though I lacked in spelling and grammar, it became a huge hobby of mine. I named that website GuideToVaping.
Continuing on with my time, I was diagnosed as a hypochondriac and ultimately gained a lot of fear for my health. This is one of the reasons why I switched to electronic cigarettes. Anyhow, even though I constantly suffered from these health paranoia's, it was actually a time where I was the most healthiest, and I believe that is partially due to the use of electronic cigarettes. Though my job of sitting at this desk everyday has made me put on a few pounds (Ok, maybe a little more than a few), I certainly feel the best I have in year's.
Vaping is a gift that keeps on giving: This lifestyle has been wondrous to both myself and my family. Using electronic cigarettes has allowed my Wife and I to continue to enjoy nicotine, and it's given me a hobby, as well as helping us remove tobacco smoke from our lives forever.
I can't believe it's been 3 year's already… I've seen this industry transform in so many ways, and I've seen its market blossom into a pool of success. I've met so many people, endured so many experiences and the website that I've built has given me many opportunities that has completely changed my life.
For those of you whom I have met along the way, and to those who have supported this website and my cause, I thank you from the deepest part of my heart. Vape on friends!