In the world of All-In-One mods, the Kanger Cupti is the one leading the pack.  You simply can't go wrong with the improvements that have been made over Kanger's past Nebox…  and, if you're into convenience with this style of a mod, you're in for quite the treat as it delivers a plethora of features.  Let's take a look at it in this Kanger Cupti 75W All-In-One Starter Kit Review.
Appearance
The Cupti looks phenomenal; simple, sleek, and it's just the right size of not being a burdon to haul around when being mobile.  At the top you immediately notice a large wide bore drip tip, which is a huge improvement over the Nebox's small drip tip that was included.  Just under that large-bore is an adjustable airflow part that allows you to receive plenty of airflow when using the device.  To the side of that and positioned on the top of the device, is a rather small display screen and two adjustment buttons.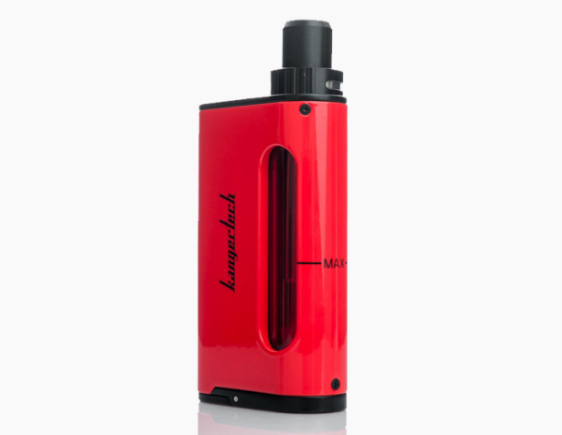 Viewing its body you immedately notice a cut out running nearly the full length of the device, which allows for a clear view of its e-liquid capacity.  You'll notice Kangertech printed on the face, while the side shows off a line that says MAX to indicate how much e-liquid it can hold.  On the opposite side there is a cut out Kanger logo and  at the top a fire button.  To the bottom of the device you'll see a micro-USB charging port and a latch to get access to the battery bay.
Features
The Cupti has plenty of features, but the one that is most noteworthy is its all-in-one design, which means it has a compact form factor, making it very portable and pocket-friendly.  It also means that when you buy this starter kit, you're buying both the mod and the tank, as the tank is built into the mod itself.  And, what's great about this built-in tank is that it has a "cup" design that's become so popular within the market.  This cup design makes the Cupti leak-proof being that the bottom is one peice and doesn't separate.  While we're on the subject of its Cup design, the tank has a capacity of 5mL, the tank is constructed of pyrex glass, and you have two options included from the CLOCC coil family, which is the 0.5Ω SS316L coil that lets you range from 15 to 60 watts, and a 1.5Ω coil that is for mouth-to-lung (MTL) users, which allows you to range from 10 to 26 watts.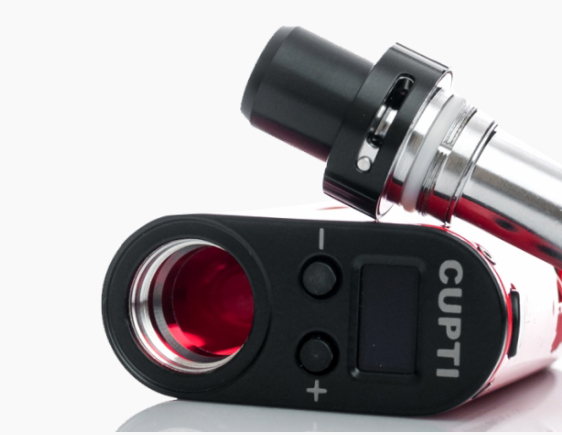 Besides its unique all-in-one design, this little guy has that wide bore drip tip that was mentioned earlier.  I've always been huge on how drip tips can definitely alter your experience with a tank, so this included wide bore drip tip, I thought, was a nice addition.  Furthermore, the adjustable airflow part that I meanted earlier also, happens to be where you can take complete control of your vapor production.  By simply adjusting the airflow ring you can increase vapor production or decrease it.
Another impressive feature about this device is its power, which allows you to range from 7 watts to 75 watts.  Along with its plentiful power, you'll also get to take advantage of its temperature control feature that allows you to range from 200 degrees to 600 degrees, and supports a minimum resistance of 0.15Ω.  If you are planning to use the temperature control feature, which I had no issues using at all, it gives you the ability to use Ni200, Titanium or NiChrome.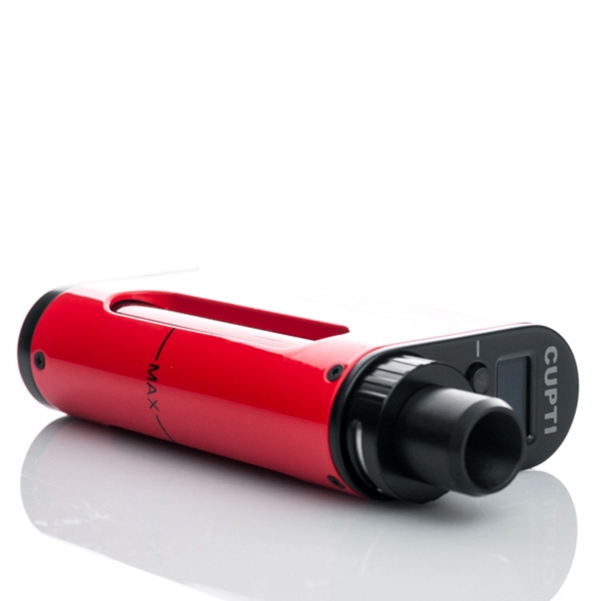 Another great feature is its locking bottom battery door, which gives you the ability to access the single 18650 battery bay by simply unlatching the lock at the bottom of the device.  This makes things super simple and easy to change out your batteries, and I feel this is one of the greatest improvements over the Nebox.
Performance
As for the performance of the Kanger Cupti, you can expect great results just as advertised.  The device performs great, but I personally am not over exstatic about its coil options.  Kanger offered some great coil options back in the day, but these days I'm not too thrilled with them, even though they still perform exeptionally well versus other coil options on the market.  The temperature control works just as it should, the power that is offered is plenty enough, and the whole all-in-one design just makes vaping a better experience overall.
BUY IT HERE