With the vapor products industry booming and its market alive and well, there can never be enough online shops to earn your business. What's fascinating about this industry is that there are so many entrepreneurs creating businesses, which leads to better availability of products, competitive pricing between each shop, and more jobs for people like yourself. Though local brick & mortars are filling your cities, the Web provides a massive playground where you can find outrageous quantities of products, along with many products that never make their way to the shelves of stores. There are so many benefits to shopping online, and one of the latest shops entering the space to provide these benefits is Vapor Origin, a new online destination for a wide variety of vaping products and accessories.
About Vapor Origin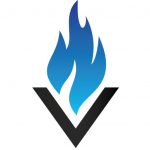 Just making its way into a thriving marketplace, Vapor Origin has planted its flagpole deep within the soil of Orange County, California. The company established itself in 2018 with the goal to provide consumers with as many viable vaping options as possible. With just a short while of having its feet wet, the company has emerged itself into the industry with arms wide open and achieving its goal early on. When you visit the Vapor Origin website, you're immediately bombarded with a variety of its offerings, including ejuice, nicotine salts, all-in-one pod systems, starter kits, tanks, ego style devices, accessories, and both replacement pods and coils.
Within the collections you'll find products like Twist E-Liquids new Cookie Twist, 7 Daze' new Reds Apple Ejuice Mango flavor, Goat Coil Heads for one of the industry's most innovative RDA's, Wotofo's Tri-Core Fused Clapton Prebuilt Coils for a very intricate vaping experience, the VOOPOO Drag Mini 117W Box Mod that has become the industry's mini powerhouse, Innokin's new Plexar Starter Kit, and they even stock a variety of pod and coil options, such as the SMOK Nord Replacement Pod. There's a little bit of everything from Vapor Origin.
Benefits of Shopping With Vapor Origin
Vapor Origin has positioned itself on all the hottest social networks and even has a newsletter subscription to ensure you're informed on its newest products, latest sales, and coupons that will help you save even more. In addition to the store being stocked with the latest and greatest vaping products, Vapor Origin continuously runs many sales for you to take advantage of to help save. Plus, you'll have access to coupon codes for even further savings. To sweeten the pot, even more, Vapor Origin provides free shipping on all orders within the United States, so if you live in the states, don't worry about the shipping cost, it's on them!
Why Vapor Origin Should Earn Your Business
Like many online shops, Vapor Origin deserves a chance to earn your business. These online shop owners are not only creating jobs for our people but they're taking a risk by providing us with another outlet to purchase the very products that deliver our satisfaction. This is a company that is not only providing product, but they are also providing a list of incentives to earn your business, with great starting points like free shipping. In fact, here's a coupon code that Vapor Origin has asked us to share (vaping10), which will take off 10% of your order to start off the savings.