With electronic cigarettes becoming so popular, it's created a buzz among other companies to now put their name on. Playboy Enterprises, a name known for high-class adult entertainment and the cute little bunny logo, has announced today that they will be launching a premium collection of Playboy-branded electronic cigarette products in the fall of 2013.
Playboys Premium Electronic Cigarette Collection will include disposable and rechargeable electronic cigarettes, as well as hookahs in a variety of flavors designed to appeal to consumers who enjoy the Playboy lifestyle. The line is the first to be backed by an established global brand and will offer a "unique and attractive presence on store shelves", according to Playboy.
"The vapor category is seeing explosive growth as consumers embrace the freedom and ease of enjoying electronic cigarettes in any setting." – says Playboy.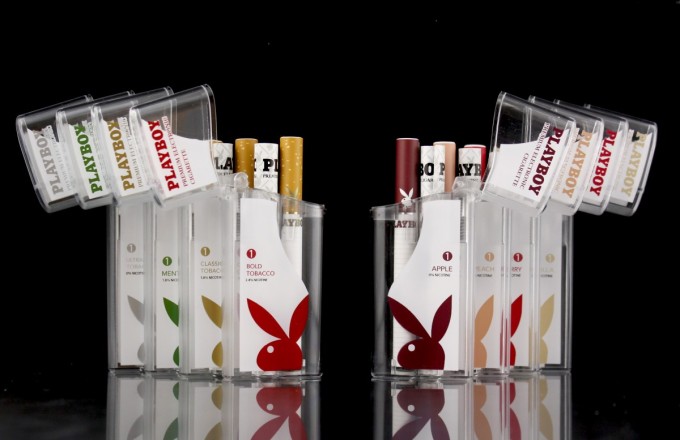 The playboy electronic cigarette line will include a premium quality disposable cigarette available in a variety of flavors with and without nicotine. Also, a rechargeable starter kit that will contain an e-cigarette device, two cartridges, and a USB charger. The collection will also include a series of flavored hookahs.
Playboy's new electronic cigarette products will obviously display the same popular Playboy bunny logo on the front of its products, which will of course attract many adult men.
Playboy said they're looking forward to teaming up with retailers and wholesalers to bring its modern collection to consumers that are looking for the appeal of a convenient and stylish electronic cigarette experience.
You can check out the new Playboy Premium Electronic Cigarettes, here.