The latest push in the ecig industry from big tobacco companies has made a soaring impact within its U.S. market. Many already established e-cigarette companies have held a deep breath as the giants move in, but will this new entrance be a way to bully the 6-year-old market or will it further it's already proven success?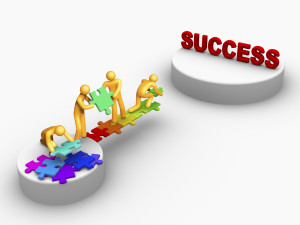 With the latest entrance in August, Altria Group, the largest cigarette maker in the US, will begin selling its MarkTen electronic cigarette in Indiana, and number 2 maker Reynolds American is set for a national roll-out of its Vuse electronic cigarette, starting in Colorado next month. Lorillard  has already started pumping distribution of its recently acquired Blu Cigs to more than 80,000 stores.
This sudden entrance from these big tobacco companies has certainly created a stir within the industry and has had many speculating what would come out of it. The big question is, will they bluntly dominate the electronic cigarette market with their massive budget for ad campaigns and high affiliated resources or will they ultimately build the market, benefiting the already established companies?
Being a close friend of Texas Select Vapor, I've had the ability to basically watch the once infant company sprout into a high volume selling website. I've worked close with this vendor, exchanging advice and even getting insight into how well the e-cigarette market is progressing.
The recent entrance of big tobacco into the e-cigarette market doesn't seem to have much effect on us at the moment but could possibly go either way in the future. I think that the extravagant marketing budgets will allow these corporations to present these products to a wider audience but I'm not so sure that this is going to hurt the small businesses that have dominated this market for so long. Rather, I think that the push from the big tobacco is going to drive people to try the e-cigarette and those that find them satisfying will seek alternatives to non-refillable cartridges or cartomizers in an effort to make it more economical. Long story short, if big tobacco is starting to invest in these products, they are recognizing that these products may very well be the future of smoking. – Brett, Owner of TexasSelectVapor.com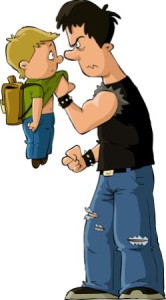 Though Brett hasn't noticed a huge increase in sells, Guide To Vaping has certainly benefited from it. Other than Google's latest update, which came close to crippling this 2-year-old site, there was quite the rush of eager to learn visitors once Lorillard debuted its strong Blu Cigs campaign. I've always been concerned for the small mom and pop shops in this industry, and especially now since the top 3 tobacco giants have moved in this path. They not only have to worry about the FDA's regulation, such as fees, standards and such, but they now have to also worry about customers being swayed to a more commercialized, high budget tobacco company. And again, on the other hand, it could further success of these small shops by these large advertising campaigns pulling in current smokers looking to make the switch.
These big tobacco companies have the resources and the money. If they don't persuade current smokers to make the switch, they at least spark interest and let the public know that electronic cigarettes are here, that they do work, and ultimately show that smoking is no longer the 'cool' thing anymore… and that quitting is.
What do you think? It's obvious that these big tobacco companies will further the success of ecigs, but will it be at the expense of shutting out the smaller guys? or do you think these smaller shops will continue to run as normal, yet raking in the benefits from this new competition?